Hixson, Tennessee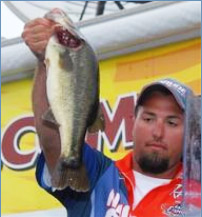 HIXSON, Tenn.,- Located just twenty miles south of Chattanooga, you will find your one-stop-shop for all of your camping, fishing, towing and clothing needs at Chattanooga Fish-n-Fun. They have a service and parts department, showroom with clothing, fish and tackle equipment, truck campers and fishing boats, and the staff are all avid fishers.
Chattanooga Fish-n-Fun opened October 2002. They entered the RV industry due to travelling to different fishing tournaments.
"Truck campers were the perfect fit for tournament anglers to use," said Service Manager Jared Haas. "They can take their families and stay in basically the comfort of their own home as they travel throughout the year."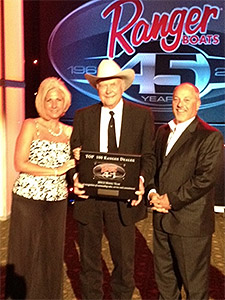 His first recreational experience was at the age of 10. His parents took him and his sister to watch a NASCAR race in Charlotte using a rented RV. They camped at the campground near the track and has been hooked to camping ever since.
Chattanooga Fish-n-Fun is a supplier of Ranger Boats, Lance Truck Campers and Torklift International. In fact, they have received 'Ranger Boats' Top 100 Ranger Dealer' award. When you purchase a product from them, they take it as a long-term relationship.
"You are not just a customer, you're family," stated Haas. "We take great care of our customers because we know it's important to have those boats on the water."
When it comes to customer service, that skill comes naturally. From scheduling service appointments, solving any problems on the first visit, following up with a customer during and after the service is completed; they truly care about their customers.
"We always greet customers the second they walk through the door," said Haas.
Their website is easy to use and offers a lot of helpful information. You can create a wish list, place a service request, sign the guestbook, shop for boats and campers and even meet the staff.
Chattanooga Fish-n-Fun has been a Torklift Certified Dealer since September 21, 2012.
"When we tell a customer we are Torklift Certified, you can tell they have the confidence that we are installing their products correctly," said Haas.
Haas uses all Torklift products on his personal truck camper and will not chose any other brand.
"It's quality," said Haas. "Torklift has the best tie downs and hitches on the market. It sells itself over other brands when you explain all of the features to the customer."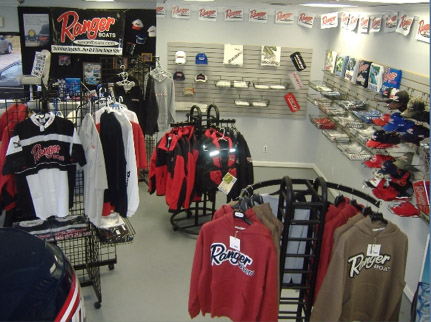 He recalls a time when he purchased and installed the Torklift International Wobble Stopper on his unit. At a fishing tournament the following week, another fisherman, also in a Lance truck camper, asked him what was on the front of his camper. Jared showed him how the system worked and the fisherman was so shocked at the difference that he purchased a set and had it installed at Chattanooga Fish-n-Fun.
What's next for the dealership?
"Continue growing in the right direction and introducing new customer base to the products we sell," confirmed Haas.
So, if you live in the area, or just passing through, stop and say hi to Jared and the team at Chattanooga Fish-n-Fun.
Chattanooga Fish-n-Fun
1730 Gold Point Circle N
Hixson, TN 37343
423.892.6272