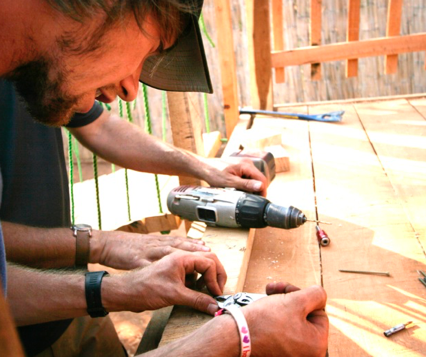 Have you ever thought you were onto a genius idea that's had a less than desirable outcome? If you're a handyman, don't be ashamed if an idea or two falls short, as there's no doubt you've conquered success a time or two.
When checking in with blogger Matt Kasner, he was debating on how to go about storing his 2008 Lance 861 truck camper. Knowing he wanted to spare the jacks on his truck camper from extra stress, he considered a sawhorse style storage system.
"I lean more towards the "why fix something that's not broken" motto. Sure, we could have built some 2x4 sawhorses, that probably would implode in on themselves knowing my woodworking skills."
– Matt Kasner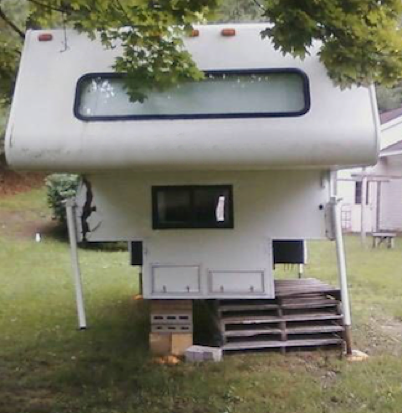 Camper jack accident, RV.net userWhen it comes to taking care of your truck camper, don't take any chances with old cinder blocks or a traditional sawhorse from the hardware store. Just like Matt's Lance truck camper, your investment needs serious protection. As much as your frugal intuition speaks to you, don't skimp on something that if overlooked could cost your more than you're willing to admit in the long run. That's why we recommend storing your truck camper with the strength, support and protection it deserves.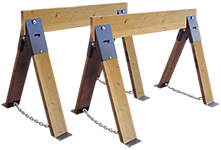 A question commonly debated is whether or not a truck camper should be left on its jacks. If you're hoping to keep your camper in good condition, consider what might happen to it if the weight of the camper was dependent only on its jacks. The weight of the camper causes unnecessary wear and stress to the camper frame and jacks. Don't take any chances. With our Camper Packer, prevent camper frame damage by redistributing the stress off the four corners of the camper frame. Avoid camper jack repair and extend the life of your camper jacks.
As Matt will attest, the Camper Packer isn't your typical sawhorse. The Torklift Camper Packer is the only quality structural support base for truck campers, whether for short or long-term storage. We turned to Matt's recent blog to read his Camper Packer review:
"Torklift's Made in the USA products blow everything away. The Camper Packer is no different."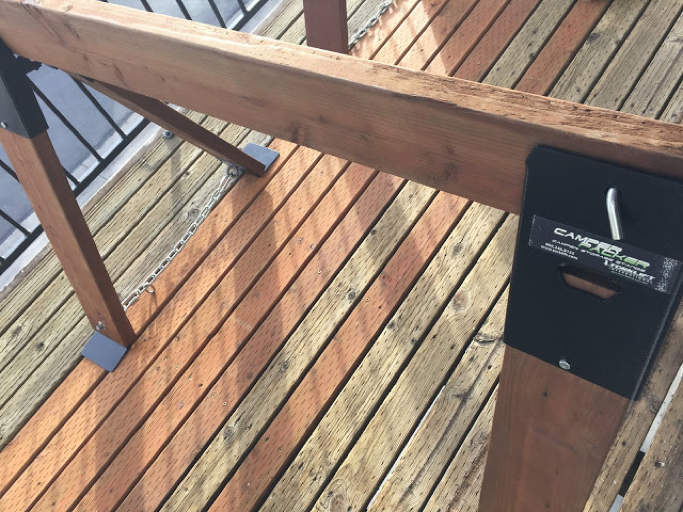 Matt Kasner assembles the Camper Packer storage stands
As Matt assembled the steel brackets with specially treated lumber, he noticed how Torklift's Camper Packer design was unique compared to other alternatives, which showed in its performance. Double the length of your typical sawhorse camper stands, the Camper Packer is rated to handle up to twelve times the weight capacity compared to a typical sawhorse. Torklift's "hulk version" of camper storage stands can carry up to 6,000 pounds capacity per pair. Measuring 50 inches from side-to-side when completely assembled, the Camper Packer is engineered with specific high capacity capability for truck camper applications.
The Camper Packer is easy to assemble and has 100% tool-free operation. Available to purchase with or without the special treated lumber, all steel parts of the Camper Packer Kit are high impact powder coated for protection against rust and corrosion.
"Torklift does an amazing job in the powder coating department." - Matt Kasner
"The cross members have a pin system that is similar to your truck's hitch, making the cross members easy to remove and pack down."
– Matt Kasner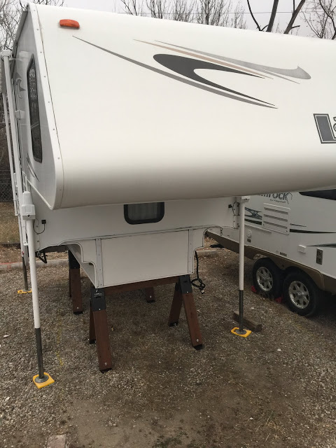 Camper Packer supporting
Matt's Lance Camper
For an important task like carrying the weight of your truck camper, strength and support are essential. This task is simple with the Camper Packer storage stands. All in all, Torklift Camper Packer dramatically reduces camper jack stress, thus protecting the condition and integrity of your truck camper -- and your budget over time.
Matt's Lance truck camper currently rests comfortably on the Camper Packer for the remainder of the winter season.
"Overall, Torklift definitely has another great product to add to its long line of great products, backed by amazing customer service and warranty departments."
Camper Packer installation by Matt Kasner
Proudly made in the USA, the Camper Packer is backed up by a 5-year warranty.
We want to thank Matt for choosing to feature Torklift's Camper Packer on Living the Lance Life blog. Click here for more information on the Camper Packer or find a dealer near you by searching the Where To Buy section on our website.
Be sure to check out Matt's full Camper Packer Review here: "Living the Lance Life"
---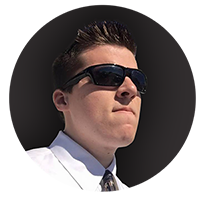 Written by Andrew Wales:
Andrew is a recent graduate from the University of Washington, where he earned his B.A. in Arts, Media and Culture. In his free time, he channels his passion for writing into numerous projects, including the development of a series of full-length science fiction thriller novels. He seeks to put his devotion to writing to good use in the professional field as a technical writer.