Blog
Over 40 Years of Innovation, Quality, Safety
HiddenPower helps save a life in power outage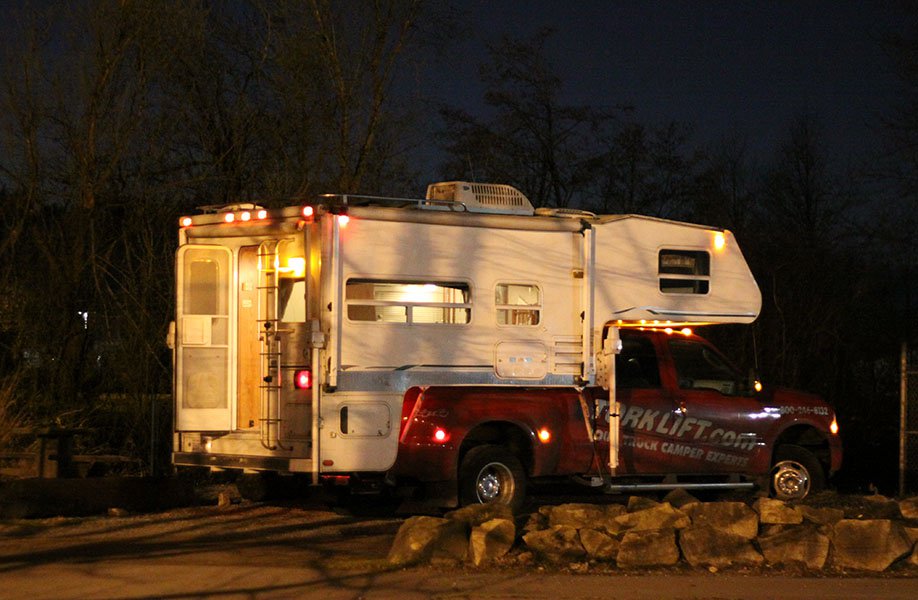 We recently had a customer tell us their story about their Torklift International HiddenPower battery box. Phil McClelland spoke to us about how Glenn's Welding and RV Supply helped him set up an inverter with the HiddenPower battery system. This was an effort to continue going on camping trips with his disabled wife, who needs access to oxygen tanks.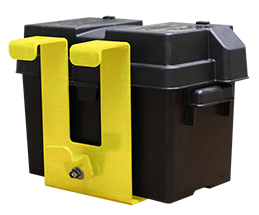 For those who don't know, most oxygen tanks take around seven hours to fill but only around two hours to deplete. You need to fill up many oxygen tanks in order to last a day, let alone going on a weekend or a weeklong camping trip. With the HiddenPower installed underneath their truck and the inverter installed on their trailer, Phil and his wife can now go on extended camping trips without having to worry about running out of oxygen.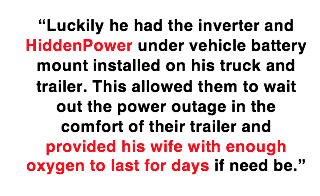 A recent power outage they experienced could have been dangerous to his wife's health due to a limited number of oxygen tanks and the need for power to run the oxygen concentrator to help her breathe properly. Luckily he had the inverter and HiddenPower under vehicle battery mount installed on his truck and trailer. This allowed them to wait out the power outage in the comfort of their trailer and provided his wife with enough oxygen to last for days if need be. The HiddenPower provides extra battery power in your RV, significantly extending the time you can run on your 12-volt systems or in the McClelland's case, keeping constant oxygen flowing.
Some features of the HiddenPower include:
• Add additional batteries under your truck bed that are always charged up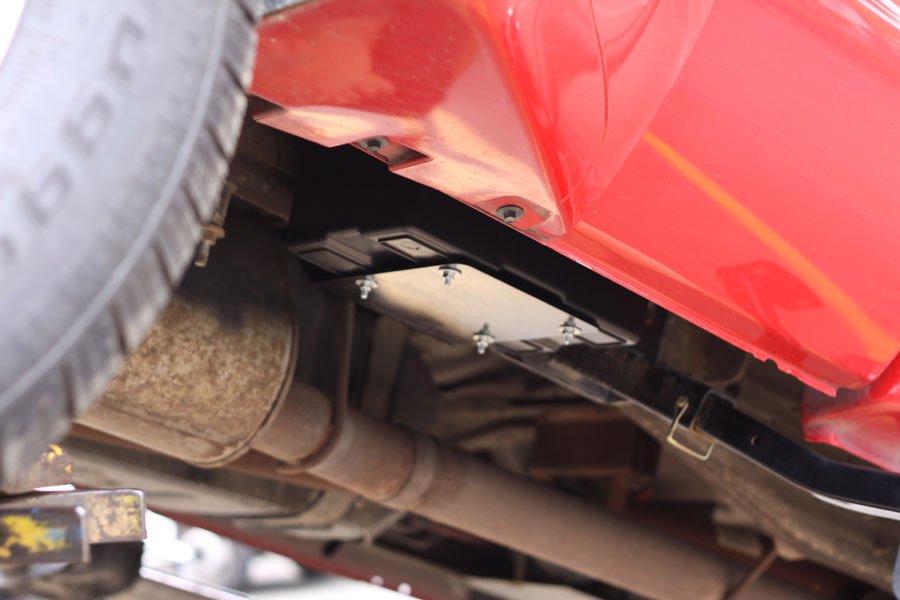 • Avoid wasting fuel and leaving your truck engine running while using electrical accessories such as lights, stereos, computer, etc.
• Power your accessories without turning your truck engine on by having them directly wired into the extra battery
• No-drill frame mounted with quick disconnect feature for battery service
• Kept constantly charged and RVing-ready by your RV and truck's charging system
• Hidden when in use with no loss of ground clearance
• Works with group 24 to 31 batteries
• Designed for all types of batteries: lead acid, AGM, sealed, gel cell, etc.
• Legendary Lifetime Warranty
• Proudly made in the USA
We're relieved that Phil and his wife were safe with plenty of additional battery power due to the ingenuity of the hard workers at Glenn's Welding and RV Supply, Phil himself and the Torklift International HiddenPower battery box. Click here for more information on the HiddenPower or find out where to buy this under vehicle battery mount here.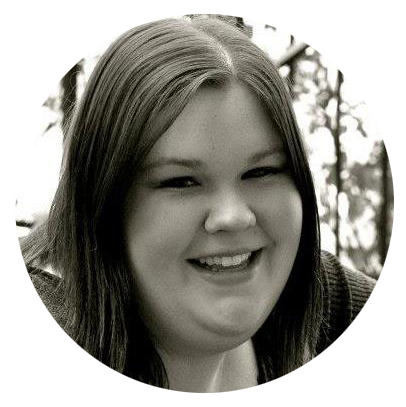 Written by Kerstin Stokes:
As a graduate from the College of Idaho with a B.A. in both History and Art, Kerstin has found her passion for writing and marketing. She enjoys looking up tasty recipes for baking and daydreaming about future travels.
Related Posts
Comments
No comments made yet. Be the first to submit a comment