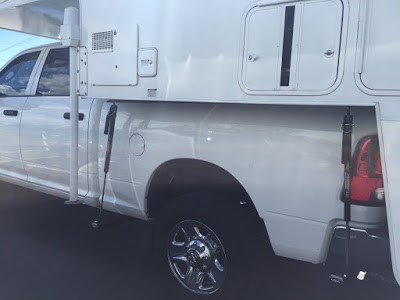 Looking for a tie down system as you prepare to haul with your truck camper? You don't want to be going down the road when it's too late to ask yourself, "is my truck camper safe?"
Look no further for the safest and most reliable truck camper tie down system available! Torklift offers top performance towing gear to secure your truck camper.
How much do they cost?
Torklift Steel Frame-Mounted Front Tie Downs - starting at $343.99 per set
Torklift Steel Frame-Mounted Rear Tie Downs - starting at $285.99 per set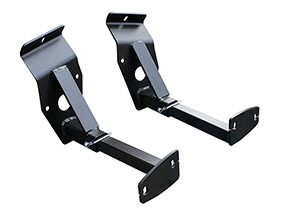 Torklift's patented tie downs are designed to incorporate four tie down points that bolt directly to the truck's frame. Torklift tie downs dramatically improve stability and handling while towing. These tie downs are engineered to secure your truck camper to your truck with a tight fit and no loss of ground clearance so you can still go on all your off-roading trips with no worries.
Frame-Mounted Tie Downs are guaranteed to prevent bed and bumper damage and rust that is commonly found with bed-mounted tie down systems. When the steel frame-mounted tie downs are paired with any of our fully spring-loaded FastGun turnbuckles, we warranty the truck frame and camper anchor points for the extent of the manufacturer's warranty.
Talon Camper Front Tie Downs - starting at $505.99 per set
Talon Camper Rear Tie Downs - starting at $418.99 per set
We challenged our engineers to develop an ultra high-performance tie down to meet and exceed the toughest demands from avid sportsmen and adventurers who relish in the off-road experience. What they developed was the Talon tie down, a cutting-edge design specifically developed for maximum strength. Not only that, it's corrosion resistant and rust-free for life.
Talon tie downs feature a 100% no-drill installation. Our Tie Down Finishing Kit comes with the Talon tie downs and Tie Down Locks are available as an accessory. Our tie downs are also the only tie downs in the industry that come with a Legendary Lifetime Warranty.
What do I use to connect my camper to my tie downs?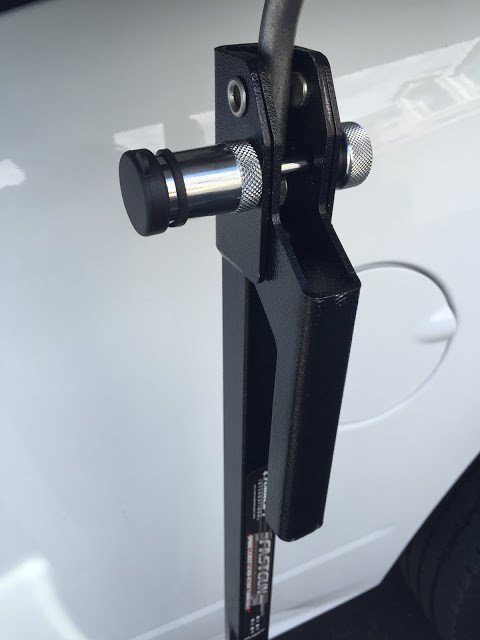 Torklift has designed a FastGun turnbuckle that is the number one selling quick-disconnect turnbuckle in the RV industry.
These stainless steel turnbuckles come in sets of two and are spring-loaded with spring tension indicators. What does that mean? It means that you can quickly determine the correct tension needed to hold down your truck camper. Once set, you don't have to repetitively re-adjust, reducing the time it takes to load and secure your camper. With this turnbuckle upgrade, it takes only four minutes to install all the turnbuckles for your truck camper. The FastGun truck camper turnbuckle comes in many colors and is compatible with both frame-mounted and bed-mounted tie downs. They also feature Torklift's Legendary Lifetime Warranty.
The FastGun truck camper turnbuckle is compatible with both frame-mounted and bed-mounted tie downs and comes with a Legendary Lifetime Warranty.
For questions about what was discussed or for more information on any of these products contacts us at 800-246-8132 or shop now at one of our Torklift Certified Dealers.

Written by Shyann Guerra:
Being in an environment in which I can problem solve is where I flourish. Every answer to a problem leads me to a new concept to understand or a lesson to learn. When I'm not solving problems I enjoy camping and going to festivals with my family - from the local city center festivals to the mountains of Wenatchee at the Winter Grass, blue grass music festival. Experiencing culture is where my heart is content.