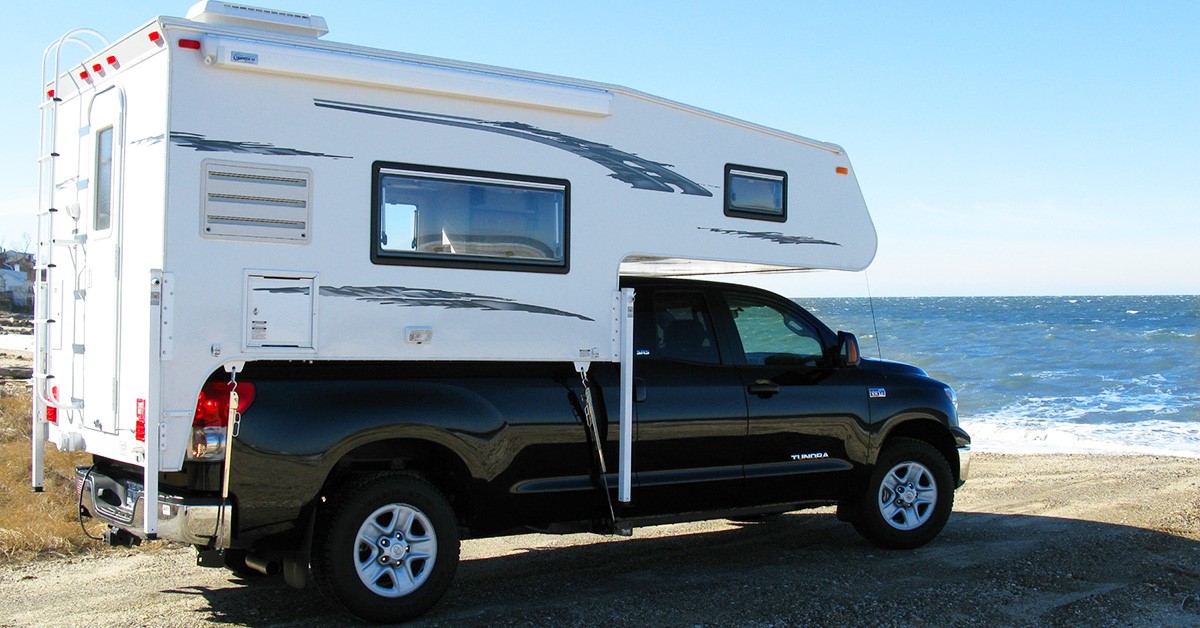 When it comes to living a life on the road, many believe that it generally means living in a big Class A motorhome with an extra vehicle in tow, or a large fifth wheel or travel trailer firmly entrenched in a fancy RV park.
Although that sounds like a great option for some, there are others that would prefer to live life off-the-beaten-path in remote places for weeks or months at a time. In a truck camper, this is much more achievable. Living in a truck camper is perfect for those who want to explore remote locations but don't want to sleep on the ground under a tent, have a decent place to cook meals and comfortable place to use the restroom.
Although it is incredibly fun, truck camper full time living is not necessarily a never-ending vacation. There are chores that need to be done to maintain your truck and camper. In this article, we'll focus on the truck camper – easy tips to help maintain it while you're living in it, the best truck camper storage options and more.
1. Inspect Roof and Truck Camper Seals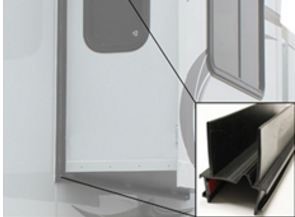 While the quote "out of sight, out of mind" might be acceptable for certain things, when it comes to maintaining your truck camper you have to be proactive about checking for potential issues. This is especially true when it comes to the roof and all the seals around your truck camper.
A common problem with RV's and truck campers is moisture leaking into the camper through faulty weather stripping and seals. Make sure to check the seals around your windows, door and roof every three months.
If you see any cracks, loose pieces or water stains then that could mean you are having a sealant problem. We would suggest taking your truck camper into a shop for removal and resealing.
2. Check Batteries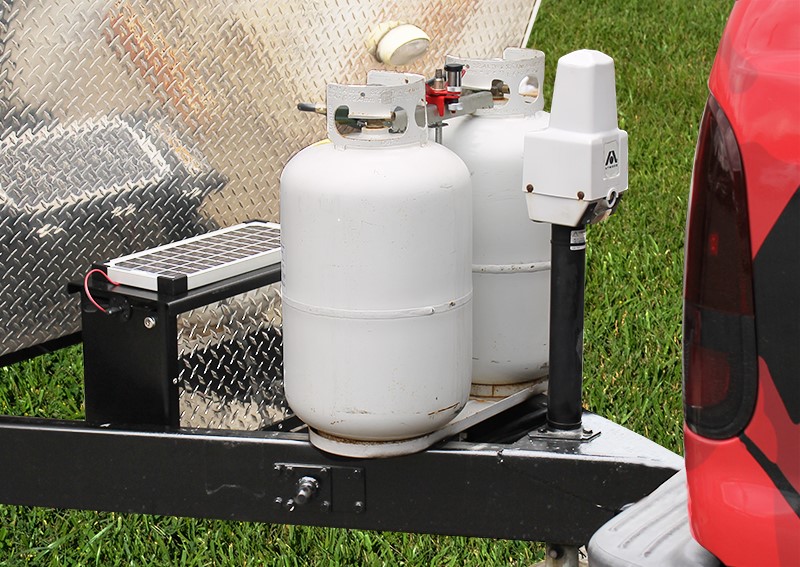 Batteries should last around three to five years, but should be checked regularly. The last thing you want is a dead battery. It not only ruins your camping plans, but can also lead to expensive repairs if the battery leaks. After three years deep-cycle batteries tend to start losing their power so it's best to keep a close eye on them.
A way to help prevent damage from batteries is proper and safe storage. If you're towing a small trailer behind your truck and truck camper, the PowerArmor battery box installs to the tongue of the trailer, or our single PowerArmor can install on your truck camper bumper. Depending on which size you get, this battery box can hold one to five batteries. It comes with an acid neutralizing battery mat to avoid corrosion and keep them safe from the elements inside the battery box. What's the best part about the PowerArmor? It's designed for easy access to the batteries and prevents potential expensive battery theft.
Another great way to protect your batteries while you're full-time RVing is the HiddenPower under vehicle battery mount. The HiddenPower allows you to have extra battery power in your RV, significantly extending the time you can run on your 12-volt systems by adding an extra battery that is tied into your truck's electrical charging system, which keeps the battery charged and always ready for RVing with little to no maintenance.
3. Water System Checks
Water is the most important resource when you're living in a truck camper – so making sure your water is clean and won't clog your systems is top priority. Maintenance should include chemicals that are designed to work with each of your systems whether it's your grey or black water systems. Flushing the systems on a regular basis is also important to prevent any kinds of clogs that could cause failure of operation and major repairs.
4. How to store a truck camper off truck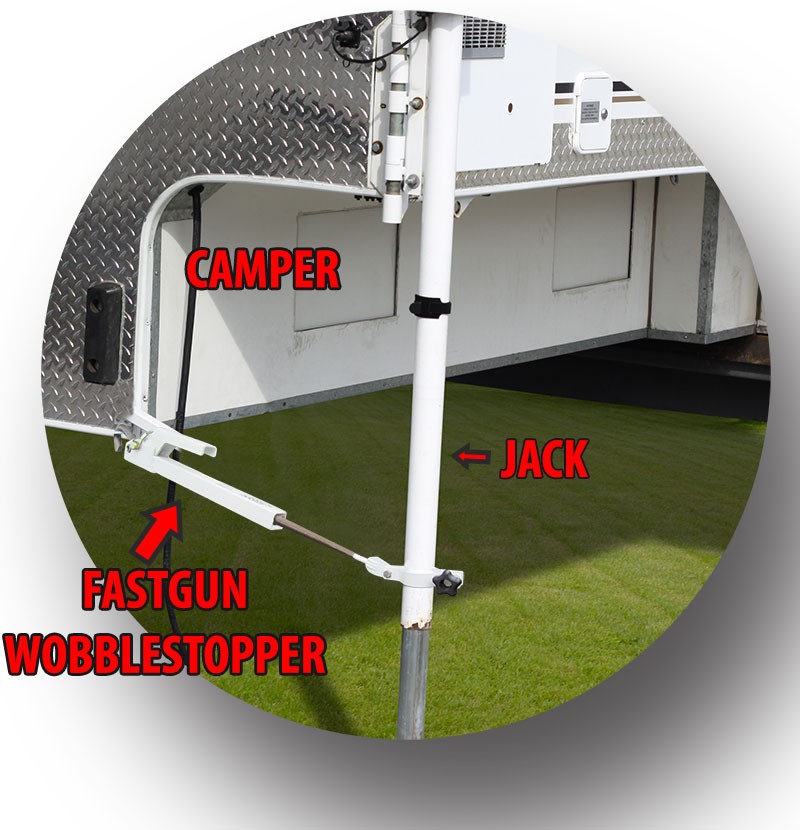 Truck camper living is a freeing experience. You can travel anywhere your truck can go and live life on the open road. But there can be some downsides, especially when you want to be able to use your truck bed for side trips or things that would require off-loading the camper.
If you are afraid that your truck camper might be stolen while you're gone, the perfect truck camper storage idea is the FastGun Wobble Stopper which helps prevent your truck camper from wobbling while it's off-truck and prevent potential theft of your camper. The FastGun Wobble Stopper is lockable and reduces the stress on your camper jacks and frame.
5. Run Your Generator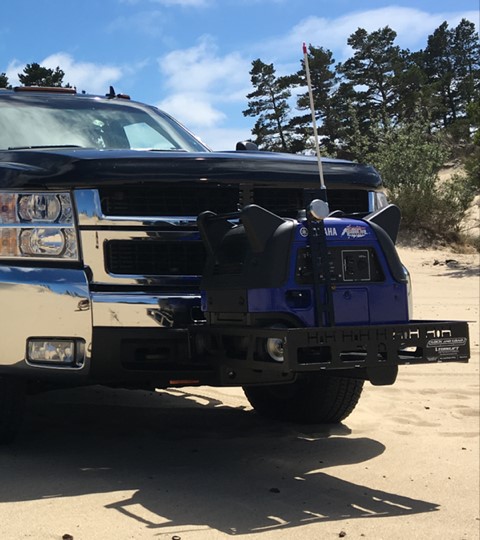 Letting your generator sit unused for too long can cause replacement years before you should have to. In order to keep your generators internal components running at optimum levels, it needs to be ran at least once a month for 15-20 minutes once it's reached it normal running temperature. Not doing this could cause parts in your generator components to corrode and rust, thus preventing it from effectively powering the generator.
If you don't feel comfortable running your generator because of location, there are many storage options available including the Lock and Load generator tray. You can lock, store and run your generator from the tray without having to bring it inside or choke on residual gas or exhaust fumes. With maximum security straps and a heavy duty puck lock, you also don't have to worry about thieves stealing your generator.
We hope you enjoyed these truck camper tips and RV storage ideas. Full-time living in your truck camper may come with responsibilities and regular upkeep, but is an incredibly freeing experience. Many RVers who have larger trailers have to pass up parks, campgrounds and other off-road places because they don't have the accessibility that a truck camper provides.
For more information about any of the truck camper products mentioned, feel free to give our experienced Customer Service Team a call at 800-246-8132 and we'd be more than happy to assist you.
Happy Camping from all of us at Torklift!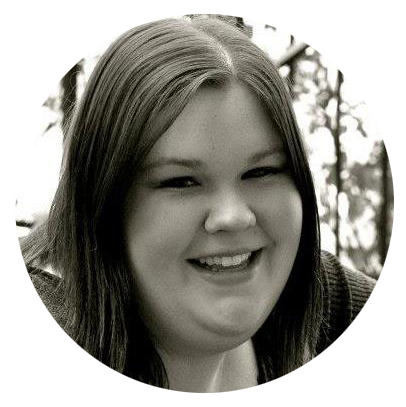 Written by Kerstin Stokes:
As a graduate from the College of Idaho with a B.A. in both History and Art, Kerstin has found her passion for writing and marketing, and has loved every minute of working for Torklift for over 2 years. She enjoys looking up tasty recipes for baking and daydreaming about future travels.