Blog
Over 40 Years of Innovation, Quality, Safety
Torklift Outlaw Series: the Vigilante of the towing industry
What do super heroes like Tony Stark as Ironman, Peter Parker as Spiderman, Bruce Wayne as Batman and Clark Kent as Superman all have in common? They were all vigilantes.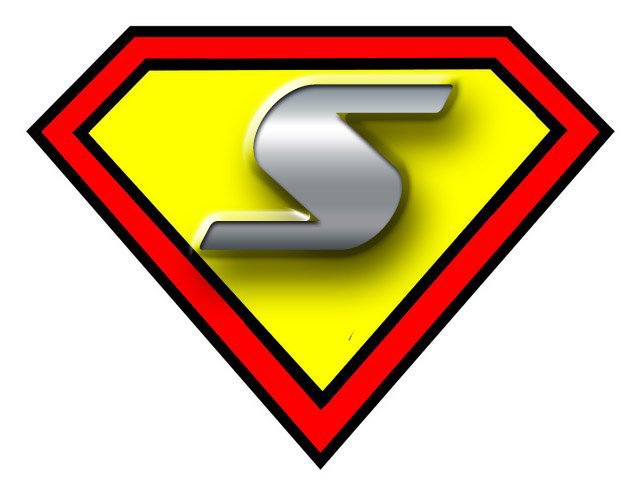 Fighting crime with the best interest of the community at heart. Sometimes breaking the law to do good. Seeking justice. Fighting evil with every ounce of their being, not letting the traditional laws of society hold them back one bit. Authorities may hate them but the people sure love them. That's because these characters possess a power in which they use in a positive way, proving that being an Outlaw isn't always a bad thing.
In the same sense, Torklift's SuperHitch Outlaw Series is the vigilante of the towing industry.
Fighting the crime of inadequate factory tow hitches
Depending on the state or country, it's against the law to drive a vehicle that is exceeding its maximum tow weight rating. Since tow ratings are also heavily dependent on the capacity ratings of your towing equipment, you'll have to equip your vehicle with a highly rated receiver hitch that maximizes the capabilities of your truck. Recycle the puny factory hitch and prevent it from limiting the power within your truck.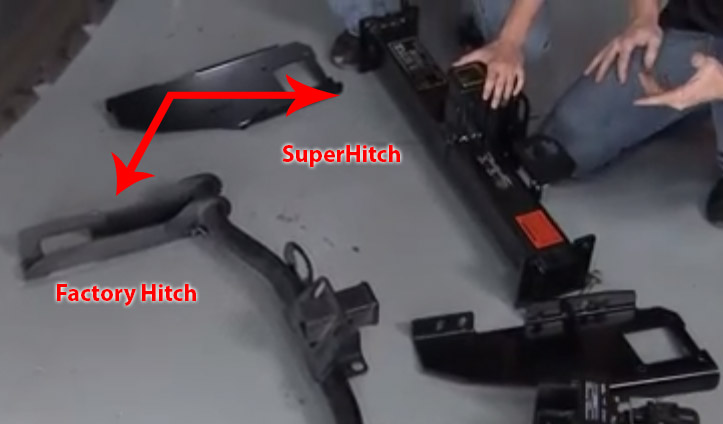 The guys of TruckU replace factory hitch with SuperHitch

Luckily, SuperHitch Outlaw Series saves the day. No longer worry about exceeding towing weight with trailer hitches capable of towing up to a whopping 30,000 pounds with a tongue weight capacity up to 3,000 pounds when used with weight distribution.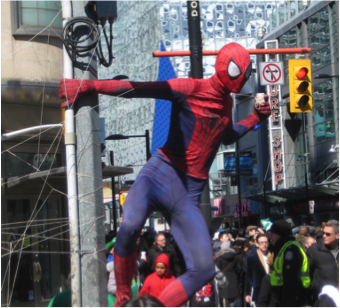 Superman has his cape, Batman has his bat mobile, Ironman has his impenetrable suit and Spiderman has his web-shooters. All of these vigilantes have weapons or a defense to aid in their mission of good doing. Your secret weapon?
Torklift SuperHitch.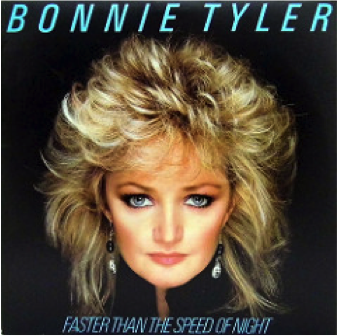 Bonnie Tyler's popular 80's ballad - Image SourceHolding out for a Hero...
From the crisp vocal stylings of Bonnie Tyler, you need a hero. You're holding out for a hero. It's gotta be strong and it's gotta be tough and it's gotta be larger than life....Well, that might not be exactly the way the song goes, but what you've long been waiting for has finally arrived and thanks to Torklift International, you no longer have to hold out till the morning light. Go forth and tow those heavy loads with confidence.
Using high tech computer, physical lab and rigorous field test engineering, Torklift International's high capacity towing series includes receiver hitches, receiver hitch extensions, weight distribution system, wiring harnesses, pintle hook and ballmount adapters and accessories. Pick your poison for your towing needs here:
• SuperHitch Hero 15K
• SuperHitch Original 20K
• SuperHitch Magnum 30K
• SuperTruss receiver extension
• SuperHitch Everest WD System
• SuperHitch Pintle & Ball mount accessories
Riding the rails of the law
Yep, go ahead and remain at large. You still have to tow within your trucks tow load capacity, but you can increase tongue weight capacity and still stay legal and safe. The SuperHitch Outlaw Series saves you from the evils of catastrophic hitch failure due to an inadequate towing system that can't handle high tongue weight.

WHAM! POW! BAM! Just soak in all the super powers of a Torklift International SuperHitch:
• Highest ratings in the industry
• Frame-mounted with no-drill applications
• Dual receiver with same capacity ratings in both upper and lower receiver
• Reinforced hitch pin locations to prevent common elongation wear known as "egging"
• Lifetime warranty
The Mighty Thor once said, "Your ancestors called it magic, but you call it science. I come from a land where it's one and the same." Torklift calls it smart engineering.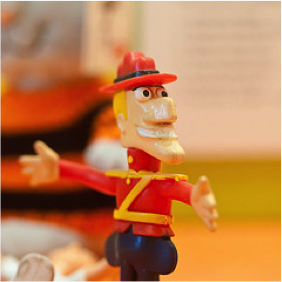 Image SourceDudley do it right...
At Torklift International, we know our customers can avoid costly mistakes when it comes to towing. We strive to produce products that exceed your expectations and increase your safety while on the road.
There is no question that exceeding your vehicles manufacturer tow capacity ratings will elevate safety hazards. Going overboard might put you in a position of liability in the unfortunate event of an accident. It is also likely to void any warranty or insurance coverage. We strongly suggest staying within the maximum weight capacities set by your vehicle's manufacturer. We know the capabilities of a Torklift International SuperHitch, just make sure to know the capability of your tow vehicle.
Good always prevails
SuperHitch Outlaw Series is so much more than a hitch made of steel. It's truth, justice and the American way. Manufactured right here in the USA, the SuperHitch Outlaw Series stands uniquely at the height of quality, capacity and versatility.
Watch this video now to see the crowning jewel of the Outlaw Series, SuperHitch Magnum 30K hitch:
Find fit applications and learn more about the SuperHitch Outlaw Series by clicking here.
---
Written by: Tamara Williams and Sheryl Bushaw
Comments
No comments made yet. Be the first to submit a comment