Blog
Over 40 Years of Innovation, Quality, Safety
Winterizing? Protect your tie down system over the off-season
"I've hauled worse than this," you grunt as you press down on the gas pedal. To your right is your daughter. She is twenty years old, a pair of purple headphones occupies her ear canals and she is currently rolling her eyes with a loud sigh. Suddenly, she rips the headphones from her head and glares at you.
"The truck camper barely fits in back. I'm surprised they even got it in there," she says.
"I know what I am doing," you say. You believe the truck camper tie downs you fabricated are strong. You installed them yourself just a few years ago. They could survive an atom bomb, you assure yourself.
"It'll hold." You nod, confident that your tie downs can handle the weight and mass of the large truck camper. Prophetically, the camper unit shakes abruptly and slides back in the truck bed with these words. Slowly, your confidence erodes and is replaced with doubt, then fear.
"Please hold…" you mumble under your breath. Luckily for you, your daughter doesn't hear this. She is too preoccupied with the sounds of a synthetic tune and lyrics shouted from three guys in skinny jeans. As you round a corner, you find yourself facing a hill beyond a set of red traffic lights. The road was wet, stained by the deluge of a thousand storms, but you know your truck can make the climb. The light turns green and you hit the gas.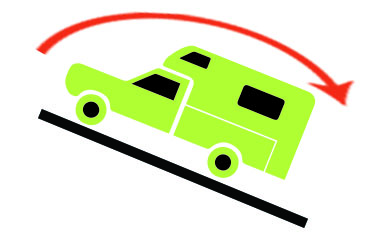 Then, it happens. You reach the top of the hill and the sound of grinding shakes you and your daughter to the core. The camper unit slides backward and a symphony of the camper crashing erupts behind you. Barreling onto its side is your truck camper, doing damage to not only the motorists behind you, but your wallet as well. Your truck is now dented from the failed tie downs and you can't fathom the camper is even repairable.
"Told you," she mutters, crossing her arms and shaking her head. As the rain begins to fall and bounce off of your windshield, you find your homemade, rusted tie downs newly freed from the unbearable weight of your precious cargo. You have allowed this damage to go unchecked for too long, and now your investment has been completely destroyed. All that work getting your rig and tie down application just right, gone to waste.
It didn't have to be this way.
Tie down revival
By using Torklift International TRUE frame-mounted camper tie downs that bolt directly to the foundation of the truck, all of this mess could have been avoided. Not only are Torklift tie downs engineered to snuggly fit specific truck applications, the tie down system provides unparalleled strength and stability to support a large truck camper.
As you jump out of the truck and into the rain, you survey the damage and investigate what exactly caused the failure of the homemade camper tie downs you worked so tirelessly on fabricating. It's obvious that there were several flaws in the design of the failed camper tie down system and the rusty mess that played a part in the epic defeat you've just experienced.
What's the price of peace of mind and your family's safety?
"That's it," you say out loud. "I'm getting Torklifts."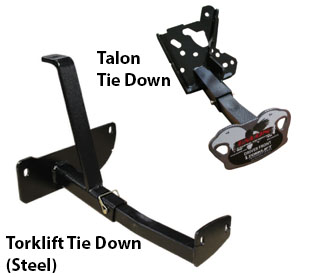 With Torklift Tie Downs you know you're investing in quality you can trust:
• Best ride quality in the industry
• Connection to the truck foundation through four individual tie down points
• Fast, no-drill installations - Don't drill into the truck and compromise its integrity, diminishing the value and potentially voiding its warranty
• Legendary Lifetime Warranty
• Proudly made in the USA
In starting over, it's clear that you want to protect your new Torklift frame-mounted tie downs. With nasty road conditions and a rough winter ahead, you flashback to the vision of your rusted tie downs and it's easy to make the decision on using a Torklift International Tie Down Finishing Kit.

Don't forget the Finishing KitOne last detail
When it comes to truck camper tie downs, there is nothing more brutal and unforgiving as the forces of nature and the sands of time itself. The Finishing Kit uses special protective foam inserts and caps to prevent water and debris from entering your tie down tubes. This protective measure allows you to minimize any damage the environment can cause. Helping to prevent rusted tie downs and tie down water damage is a full-time job, but luckily the Tie Down Finishing Kit is a perfect candidate that takes care of business. Apply it to either Torklift International True Frame-Mounted Tie Downs or Talon Tie Downs.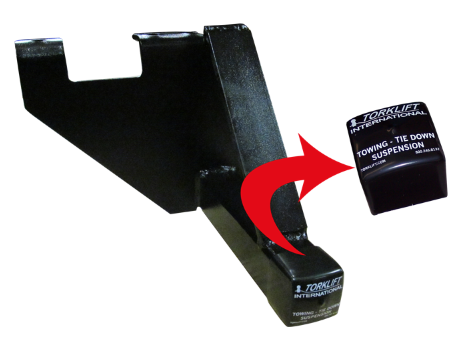 Vinyl plug on finishing kit
Whether your Torklift Tie Downs are forged from steel or crafted from high performance military grade aluminum like the Talons, the Tie Down Finishing Kit keeps the combined forces of Mother Nature and Father Time at bay.
Installation is made easy with 3 steps:
1. Simply remove the tie down inserts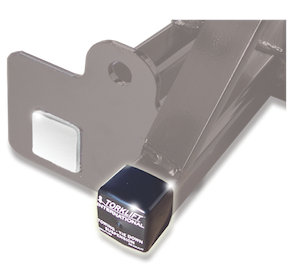 Tie Down Finishing Kit
(back and front side)2. Locate the back end of the tie down tube. Place the protective foam plug into this tube opening. If you have trouble finding the opening, you can use the outside opening and push the foam plug all the way through the tube so it blocks the backside. *This may depend on the tie down design, which varies with part number.
3. Use the vinyl caps to cover the outer end of the tube opening. Since Torklift Tie Downs do not affect ground clearance, your tie down system is completely hidden from view when the tie down inserts are removed.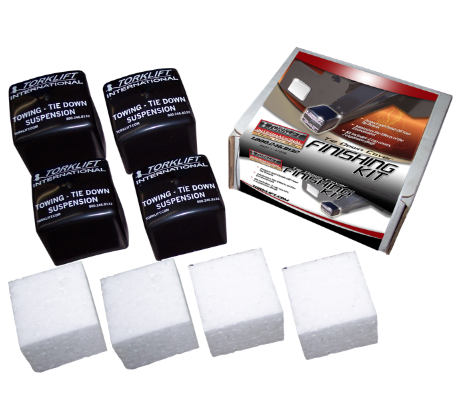 Protect your tie down system
from water and debrisIf you're removing the truck camper and winterizing for the off-season, the Tie Down Finishing Kit is a simple but critical measure in maintaining your tie down system. Keeping them protected over the winter months will ensure they remain in excellent condition come camping season next year.
Torklift International Tie Down Finishing Kit is sold in a set of four. Talon aluminum tie downs come standard with the Finishing Kit included (2 per set of 2 Talons).
Click here or more information on Torklift International's Tie Down Finishing Kit and find a dealer near you by visiting our Where to By locater.
---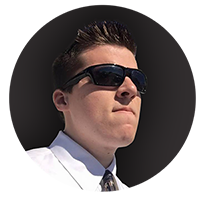 Written by Andrew Wales:
Andrew is a recent graduate from the University of Washington, where he earned his B.A. in Arts, Media and Culture. In his free time, he channels his passion for writing into numerous projects, including the development of a series of full-length science fiction thriller novels. He seeks to put his devotion to writing to good use in the professional field as a technical writer.
Related Posts
Comments
No comments made yet. Be the first to submit a comment