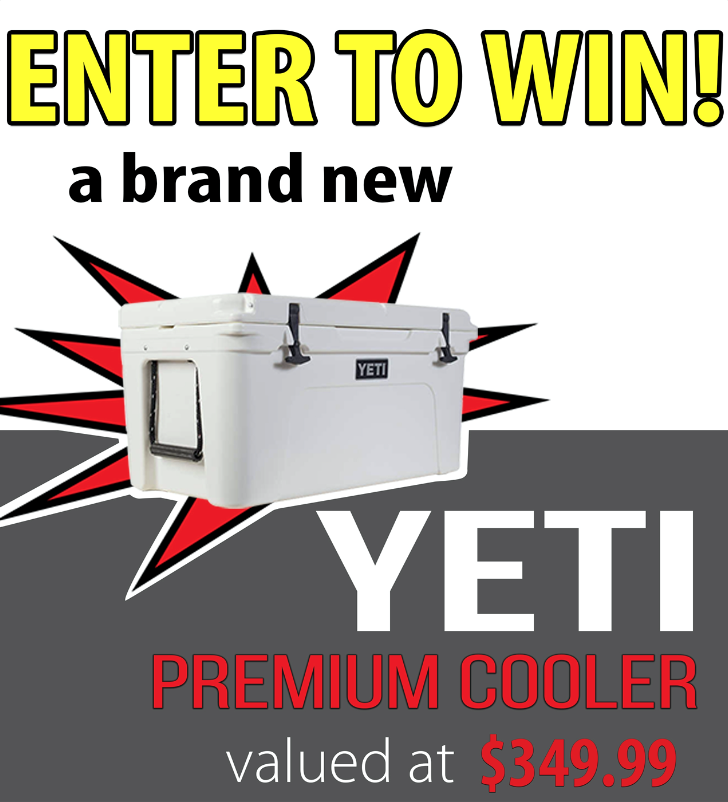 Is it time for the Florida RV SuperShow Yet-i? Soon! Jan. 16-21, 2018, is the Florida RV SuperShow and we're excited to see you there! You have the chance to win an amazing prize from Torklift… a Yeti cooler! Perfect for camping, Yeti coolers are the epitome of the best cooler available and if you visit us at Booth 216, you can enter to win at our booth.
We will also be featuring a 'Spin to Win' prize wheel with several prizes. If you purchase a Torklift product at the Florida RV SuperShow, you can spin the wheel to win 15% off a future Torklift purchase of $150 or more, a Yeti cooler, $100 Visa gift card, $25 and $5 gift cards to Starbucks and much more. So, stop by to see what YOU will win!
The Main Attraction… The GlowStep Revolution!
Do you hate sweeping constant dirt and debris out of your RV?
What is stability and safety worth to you?
How important is easy access to your RV?

At the show, you'll see up close and personal this high-quality step system, made right here in America, that provides unparalleled stability and requires no heavy lifting to operate. Featuring seven inches of precision elevation adjustment, the GlowStep Revolution has three positions of upper adjustment between the RV entry and top step, plus an additional five positions of lower adjustment with the All Terrain Landing Gear adjustable feet.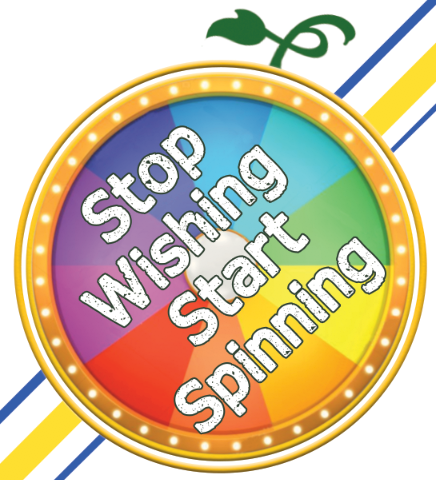 GlowStep Revolution steps are easy on the knees and back and connect the RV to the ground eliminating the unsafe diving board effect and clunky booster steps. Since the steps are installed in the factory compartment, they remain conveniently outside the RV. Drawbridge style steps that fold up and store inside the unit fling and dump dirt, water, sand and other unwanted debris all over you and inside your RV. With GlowStep Revolution steps, avoid any unnecessary mess.
Features of the GlowStep Revolution include:
• Only RV step system with 7 inches of vertical precision elevation adjustment
• Unparalleled stability eliminating the unsafe diving board effect
• Direct bolt-on installation easily replaces your factory step system
• Earth to RV: Brings step to ground level (No more unsafe booster step)
• Landing gear quickly levels on uneven terrain

• Ground supported connection to RV - No more shaking as people or pets enter and exit
• Similar to the staircase in your home, the 7.5-inch step riser height accommodates those with limited mobility
• The multi-link hinge design easily extends to accommodate tight space constraints so it doesn't matter how close you park to structures, trees, service bays or inside of a storage facility
• Step system accessories:
Handrail
,
pet safety barriers
and
shoe cleaning attachment
• Made from 100% lightweight aircraft grade aluminum and stainless steel (rust free)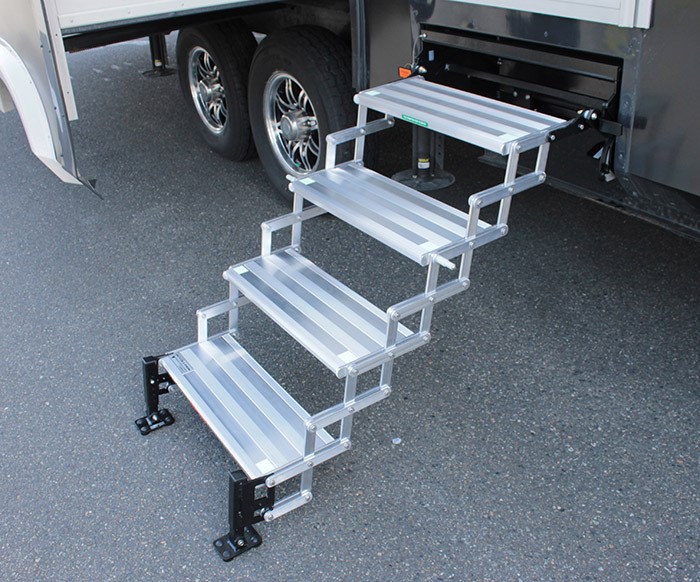 • Designed specifically for all RV towables
• Bushing bearing bolted for maximum stability and longevity – also provides smooth operation when deploying or retracting steps to prevent binding and grinding common with factory steps
• Locking mechanism secures steps for safe travel while improving ground clearance
• SureGrip step tread eliminates jagged holes commonly found on factory steps
• Self-illuminating steps glow in the dark for up to ten hours with only five minutes of light exposure - no batteries
• Safely enter and exit your RV after dark
• Sold in applications for 2-6 steps
• Legendary Lifetime Warranty
• Legacy step system: With the ability to add or remove steps, take the GlowStep Revolution with you when you trade in for your next RV
• Proudly made in the USA
Visit here for more information about the Florida RV SuperShow and what we have going on, or call us at 800-246-8132. We can't wait to see you there!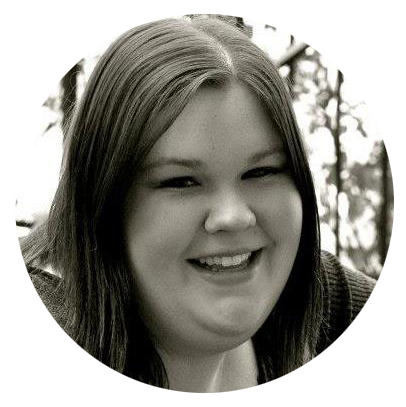 Written by Kerstin Stokes:
As a graduate from the College of Idaho with a B.A. in both History and Art, Kerstin has found her passion for writing and marketing, and has loved every minute of working for Torklift for over 2 years. She enjoys looking up tasty recipes for baking and daydreaming about future travels.