Blog
Over 40 Years of Innovation, Quality, Safety
Torklift International Sponsors Professional Bass Fisherman James Niggemeyer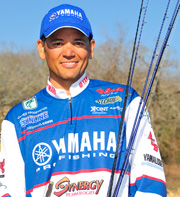 Professional Bass Fisherman James Niggemeyer doesn't have to tell a big fish story to convince people he knows a thing or two about angling. The proud Texan and 14-year tournament veteran is featured on ESPN and other major media outlets as an expert at his sport.
Torklift International is proud to support James as a sponsor by outfitting his travel rig to handle the rigors of his competitive fishing travels while he is on tour.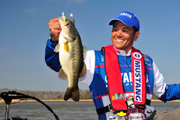 James uses Torklift International StableLoads, FastGun turnbuckles, Tie Downs, SuperHitch Original 17K and the SuperHitch SuperTruss Receiver Extension
"I spend a lot of time on the water and quite a bit of time behind the wheel getting to those destinations," James explained. "The people from Torklift International manufacture the finest in towing equipment for truck campers and just about anything else you can dream up. I have tried the others and I am happy that I now have the best tools for the job. The SuperHitch, SuperTruss extension, StableLoads, Original Fast guns and complete tie down systems make my rig far more stable. With this new equipment I'm road ready and safe! I am happy to be a part of the Torklift International Team!"
Thanks James! We are happy help you Find Your Adventure and next big catch!
To learn more about the Torklift International products James uses on his touring rig, visit our product page, contact us or give us a call at (800) 246-8132.
Comments
No comments made yet. Be the first to submit a comment