Blog
Over 40 Years of Innovation, Quality, Safety
Trailer Life Magazine recommends storage solution by Torklift to make your life easier
The January issue of Trailer Life Magazine named Torklift International's Camper Packer storage stands as one of the top products to improve your RV lifestyle!
Those who've experienced this lifestyle enjoy all the benefits a truck camper provides, especially when it comes to versatility. The beauty of truck camping lies in the ability to travel just about anywhere. The tricky part is where and how to store the camper when its not in use.
Long-term storage on the camper jacks alone is not typically recommended by truck camper manufacturers. It can fatigue and damage the camper's structural frame and camper jack mounts. You'll want to provide extra support for the camper when preparing to store it. As an affordable storage solution for truck campers, the Camper Packer is easy to assemble, is rated at a capacity of 6,000 pounds per pair and measures 50 inches from side-to-side when completely assembled.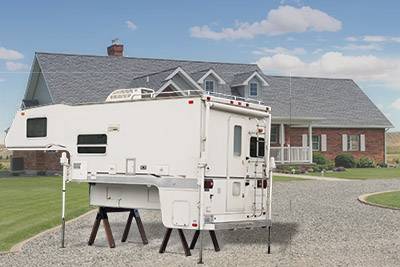 Camper Packer camper storage stands

The support from its heavy-duty sawhorse design dramatically reduces jack and camper frame stress, keeping your camper in great condition when in storage. The Camper Packer kit includes fasteners and high impact powder coated brackets. The special grade of lumber is also pre-treated to help protect against potential wear from the elements. When you're ready to use your camper, the sawhorse storage stands disassemble easily for compact storage.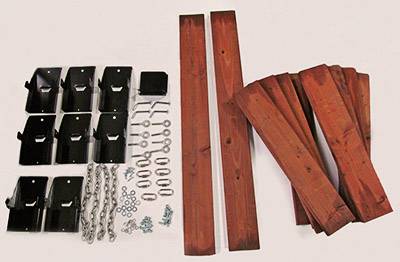 "These are the right height, extremely stable, will tolerate any weather conditions, and are very easy to store when not in use. Another "plus" is that the metal parts are either powder coated or made of stainless steel...no rust!"
– Ed Krech, Brentwood, Tennessee
Be sure to pick up the January issue of Trailer Life Magazine to check out the entire list of products and gear to improve your RV lifestyle. Click here to learn more about the Camper Packer camper storage stands.

Related Posts
Comments
No comments made yet. Be the first to submit a comment