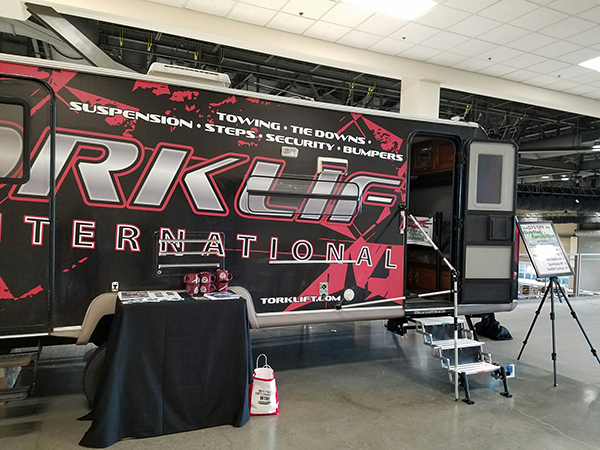 Are you gearing up for some early camping trips? If so, it might be time to replace or upgrade any parts or accessories and learn about the latest RVing tips before heading out on the road. One of the best places to brush up is at an RV show – especially the Seattle RV Show! This is where you can see the latest and greatest products, information and technology available for RVing.
The four day RV show is from Feb. 8-11, 2018, and is packed with everything involving RVing. This includes new and used trailers, educational seminars and exhibits to learn about products and proper RV and towing usage.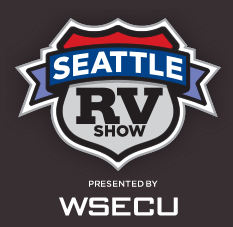 Seattle RV Show Details
Feb. 8-11, 2018
Located at: CenturyLink Field Event Center
Thursday - Friday: 11 am – 8pm
Saturday: 10am – 8pm
Sunday: 10am – 5pm
Seattle RV Show Website
Torklift at the Seattle RV Show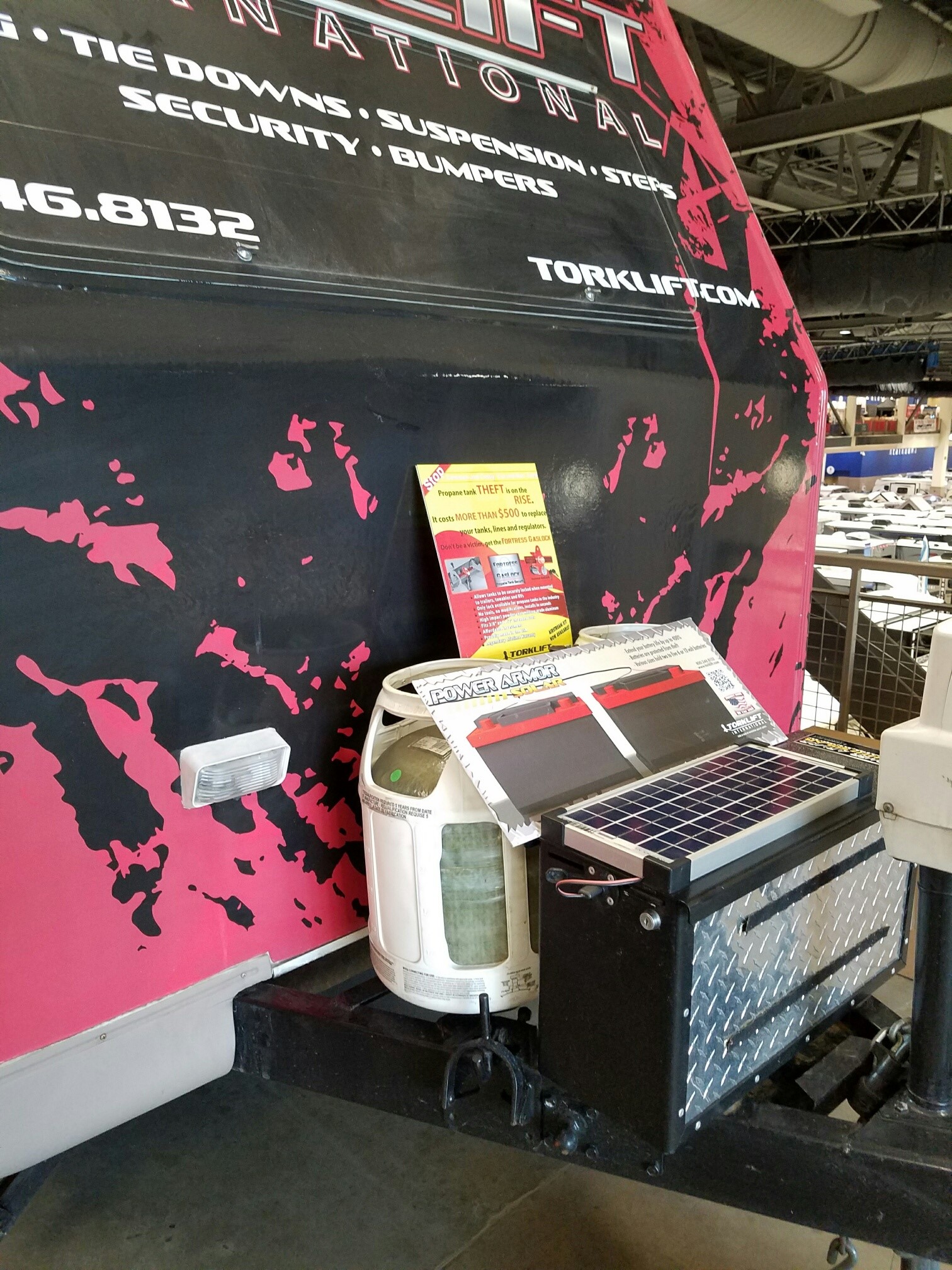 This year Torklift International is setting up interactive product displays at the upper level of the show – just look for the Torklift trailer! Stop by to get your hands on some freebies and swag, while learning about all the different products Torklift has to make your camping experience safer, and more importantly stress-free!
Beyond what we have going on at the Torklift trailer, you can sign up to win a Yeti at the Torklift Central booth E-1. You won't want to miss out on this great prize – it's perfect for making your camping trip even more refreshing.
Torklift is also holding multiple RV seminars throughout the weekend of the Seattle RV show. The presentations include information on matching your truck and trailer, how to properly tow your trailer and all about flat towing behind a motorhome. Choosing the right trailer for your truck setup and making sure you know how to tow it properly ensures that your RVing experience is safe and pleasurable. These RV seminars are perfect for anyone thinking about getting a new trailer or just wanting a refresher on best practices for their setups.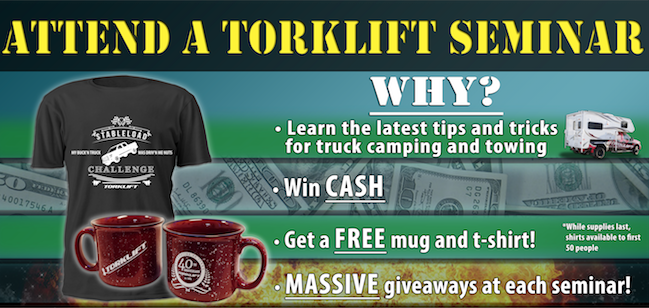 Below is the schedule and locations of seminars:

The Main Attraction… The GlowStep Revolution!
Do you hate sweeping constant dirt and debris out of your RV?
What is stability and safety worth to you?
How important is easy access to your unit?

You will see up close and personal at the Torklift trailer and participating dealers this high-quality step system, made right here in America, that provides unparalleled stability and requires no heavy lifting to operate. Featuring seven inches of precision elevation adjustment, the GlowStep Revolution has three positions of upper adjustment between the RV entry and top step, plus an additional five positions of lower adjustment with the All Terrain Landing Gear adjustable feet.
Accommodating to tight spaces, the GlowStep Revolution steps are easy on the knees and back and connect the RV to the ground eliminating the unsafe diving board effect and clunky booster steps. Since the steps are installed in the factory compartment, they remain conveniently outside the RV. Drawbridge style steps that fold up and store inside the unit fling and dump dirt, water, sand and other unwanted debris all over you and inside your RV. With GlowStep Revolution steps, avoid any unnecessary mess and stress.
The following participating dealers have the GlowStep Revolution installed on their units – making it easy for you to go see the steps and try them out yourself:
• Roy Robinson RV Center - Booths X & North Y
• Apache Camping Center - Booths J & K
Start your year off on the right foot by learning all you can about RVing and visit the Seattle RV Show 2018. With new and used RVs, product demonstrations, seminars and activities for the family – you are sure to find something new and exciting for your next trip.
Mark your calendars for Feb. 8-11, 2018 and buy your ticket today – we hope to see you at the Seattle RV Show!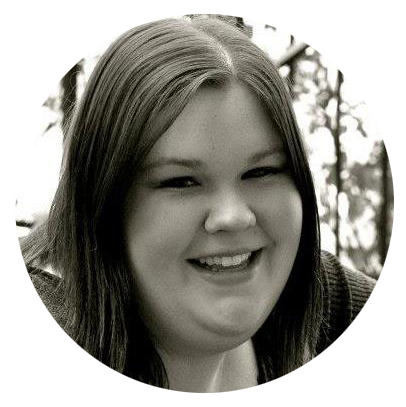 Written by Kerstin Stokes:
As a graduate from the College of Idaho with a B.A. in both History and Art, Kerstin has found her passion for writing and marketing, and has loved every minute of working for Torklift for over 2 years. She enjoys looking up tasty recipes for baking and daydreaming about future travels.