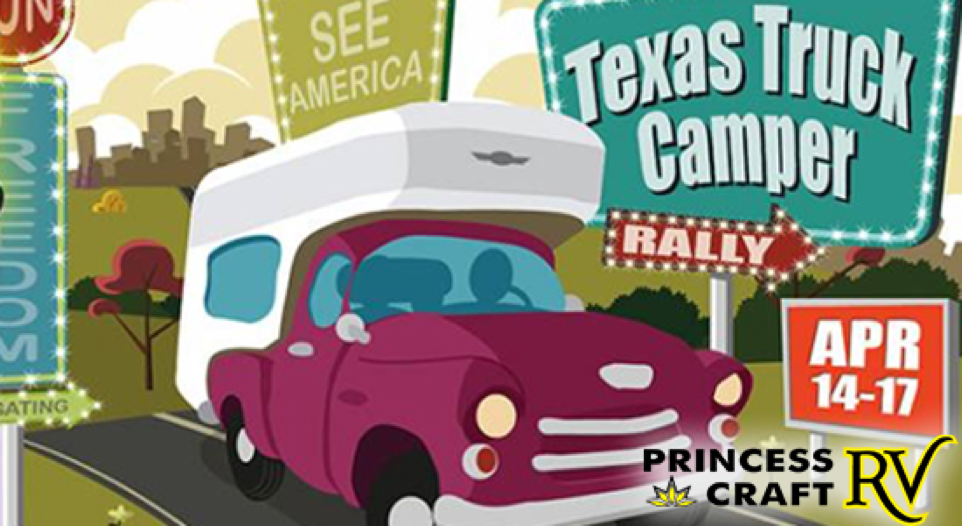 It's that time of year again, time for the Texas Truck Camper Rally sponsored by Princess Craft. This annual rally is shaping up to be the biggest one yet, and we can all agree that there's no better way to get excited about the 2016 spring camping season than by attending the 2016 Texas Truck Camper Rally. Below is information about the rally, the tentative schedule and more.
Details of the Rally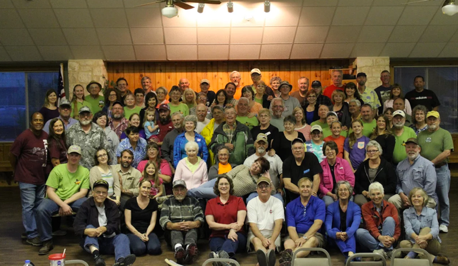 The 2015 Rally Group This year's Texas Truck Camper Rally will kick off on April 14 and extend through April 17 in Kerrville, Texas. The rally will take place at the Guadalupe River RV Resort in the beautiful Texas Hill Country. The Guadalupe resort is located at 2605 Junction Highway 27. Currently there are 42 registrants but there are still spots open. If you sign up through Princess Craft here, you can get a special group discount for the rally.
What to Do at the Rally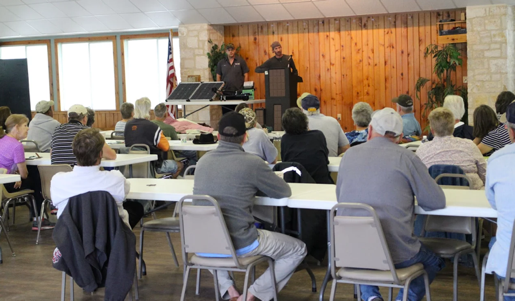 The 2015 Tech Talk... 2016 will be even better!Princess Craft plans to have an excellent rally full of food, fun and so much more. The rally willstart off with a bang with a potluck dinner to catch up with old friends and make new ones. Just as in the past years the Chili Cook-Off will be taking place on Friday which will include the categories: Classic Chili, No Bean Chili, Wild Game Chili, White Chili and Vegetarian Chili. The annual Tech Talk will also be held on Friday and they have some awesome topics to discuss this year.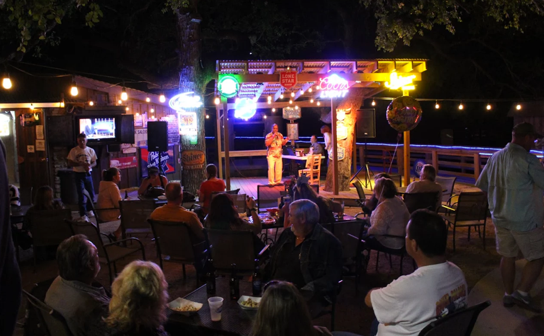 Who doesn't love some karaoke? Throughout the entire rally there will also be camper tours which are a great part of the rally! You get to see others' campers, the mods they've done and more so you can get some ideas of what you can do to your camper next. Torklift is sponsoring by providing prizes and a fun bingo game for the attendees to enjoy. There will also be bonfires, karaoke, camper tours... and even a local beer and wine tasting where campers can bring their favorite local beer and wine for others to try! What's not to get excited about a Chili Cook-Off and quality time spent with other campers?
Below is a tentative schedule for the rally so you can see all the great things that are planned:
Thursday:
Pot Luck Dinner
Friday:
Coffee / Morning Chat
Tech Talk
Camper Tours - see everyone's rig!
Chili Cook-Off and awards presentation
Karaoke at the Saloon
Bonfire
Saturday:
Coffee / Morning Chat
Tech Talk
Camper Tours - see everyone's rig!
Offsite Tours
Dinner Event (still in progess)
Bonfire
Sunday:
Pancake Breakfast
If you'd like to attend the rally, feel free to sign up to attend the rally at Princess Craft's website here or check out their Facebook. We look forward to seeing you Apr. 14-17 at the 2016 Texas Truck Camper Rally!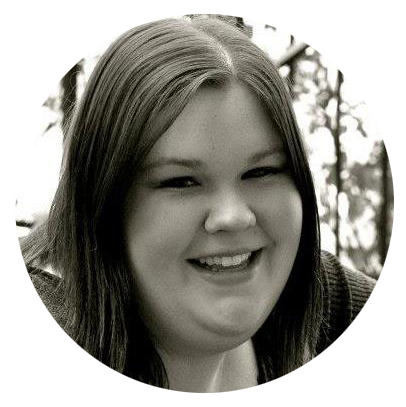 Written by Kerstin Stokes:
As a graduate from the College of Idaho with a B.A. in both History and Art, Kerstin has found her passion for writing and marketing. She enjoys looking up tasty recipes for baking and daydreaming about future travels.