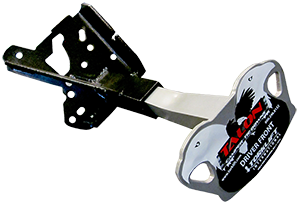 SUMNER, Wash. (April 9, 2014) — Torklift International released a new truck camper tie down composed of military-grade aluminum called the Talon.
The Talon Camper Tie Down is 30 to 50 percent lighter than the traditional steel tie down line. They weigh roughly 25 pounds per set.

"This means the tie downs are easier to install and the total gross vehicle capacity weight is reduced," explained Torklift International General Manager Jay Taylor.
In addition to the lifetime warranty it is also backed with rust-free corrosion protection for life.

"This simply means that we will re-powder coat the tie down at no cost for the customer (freight prepaid) in the event of corrosion," he said. "To add further protection for the tie down, it comes with a Tie Down Finishing Kit."
The Tie Down Finishing Kit is a set of plugs and vinyl caps that affix to the end of the tie down openings to prevent environmental damage caused by weather and road grime.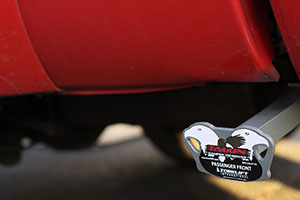 The visible part of the Talon Tie Down is powder-coated silver to maintain the aluminum look and to identify it as a special edition tie down. The bullet plate of the tie down where the turnbuckle attaches is specially designed to accommodate an eagle themed decal.

"The name Talon is derived from the idea of an eagle's talon and its fierce grip," Torklift International President Jack Kay said. "The Torklift Tie Down system is the only system on the market that grips to the truck frame rather than the truck bed."
By attaching to the truck frame this eliminates bed damage and allows the camper and truck to move as one solid unit dramatically improving handling.
"We extend our lifetime warranty to the truck camper anchor points and truck frame when using any of our frame-mounted tie downs and spring-loaded turnbuckles," added Taylor. "In addition to never having to worry about damage to your bed, the camper anchor points will never be subjected to potential damage because of how secure the camper is attached to the truck frame."
Talon Tie Downs are available for the most popular Ford, Chevrolet and Dodge trucks. All applications are no-drill and all are built custom to the truck model.
» Learn more about Talon Camper Tie Downs
» Click here to view Talon Camper Tie Down part numbers