Propane tank protection
SUMNER Wash. (June 17, 2014) — The Fortress GasLock is now available to fit all Airstream trailers to prevent propane tank theft and trailer damage.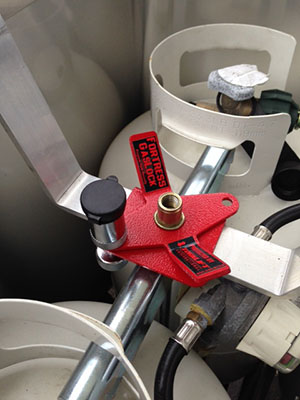 "The Fortress GasLock is an industry first in propane tank security making it a perfect match for Airstream owners," said Torklift International General Manager Jay Taylor. "It's a unique product for a unique trailer."
The Fortress GasLock is spun down on the threaded rod located between the two propane tanks on the trailer tongue. It is secured using a lock and is backed by a lifetime warranty.
"Airstream is an iconic symbol for fun, family and adventure in the RV industry," added Taylor. "The Fortress GasLock protects that lifestyle."
It costs more than $500 to replace stolen propane tanks, regulators and the propane tank cover caused by theft. This does not include labor.
"The tanks are not gently removed during theft," explained Taylor. "The regulators, among other things, are slashed."
In addition to securing the propane tanks, the lock also prevents the tank cover from being removed on newer trailer models due to the Airstream design.
 "This type of theft can happen at the campsite or while in storage," he said. "Either way, it is more than a minor inconvenience. If it happens at the campsite, your trip is ruined. If it happens while in storage, you are likely going to delay your vacation to get the repair done."
Like Airstream, the Fortress GasLock is proudly made in the USA.
See a variety of security products made to work with Airstream trailers here, including the Fortress GasLock: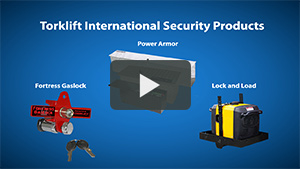 » Learn more about the Fortress Gaslock