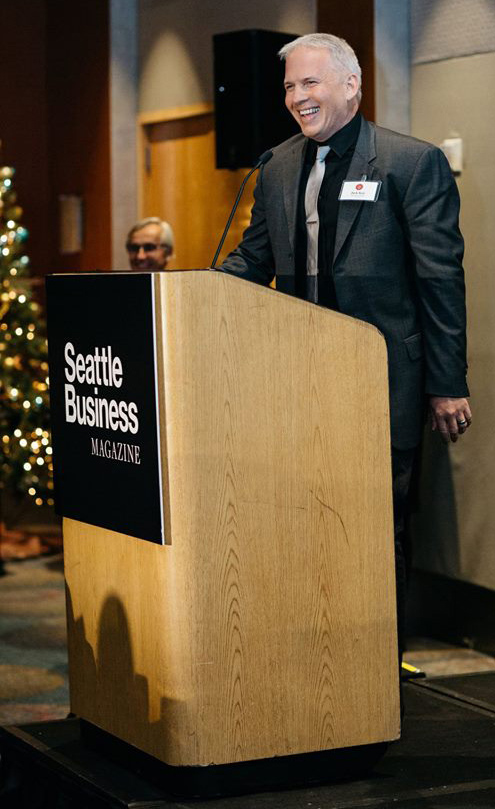 SUMNER, Wash., — Torklift is named Family Business of the Year by Seattle Business magazine for midsize companies in the silver category.
"What drives our organization is that we are willing to boldly go where no one has gone before," said Torklift President Jack Kay. "Because inside every person on our team are gifts and talents that are just waiting to be discovered."
Judges selected honorees in eight categories that had to display not only growth, innovation and acting on new opportunities, but also embracing the challenge of growing a business while perpetuating strong family values.
"Torklift makes camping trips secure by manufacturing tie downs, turnbuckles and precision-crafted trailer hitches all to connect vehicles to that all important camper," said John Levesque, managing editor of Seattle Business magazine. "In 1976, Jon Kay founded a one-bay service center called Torklift Central in Kent for custom fabricating trailer hitches and repairing trailers. Expansion brought a multi-bay service center along with the engineering and development of new retail products."
The expansion of the company includes the creation of Torklift International in Sumner, Wash. where aftermarket RV and automotive products are manufactured and distributed worldwide.
"The programs I had put in place and things I had done, what kept me working on the weekends, holidays and birthdays wasn't the machinery, buildings or brand – it was the people," said Kay. "At the end of the day, everything else is stuff. It wasn't about just following in the footsteps of my father, it's about setting up the organization to go on."
Currently, there are three generations that have participated in the Torklift organization since its founding. Second-generation family member Jack Kay is president and several third-generation members work in key roles throughout the team.
"Family businesses are a crucial part of the economy, comprising up to 90 percent of all companies in the U.S. while spurring innovation and entrepreneurship," said Rob Smith, editor in chief of Seattle Business magazine.
Focusing on innovation, Torklift strives to be first to market with new products and programs to better not only customer's lives, but their camping experiences as well. This success of working directly with customers to meet their needs has helped Torklift grow 20-30 percent each year in recent years and triple the number of its employees to nearly 150 people.
"This award is the physical demonstration of all the hard work that our team strives for day in and day out," said Kay. "Torklift is honored by this acknowledgement and looks forward to future innovations and achievements."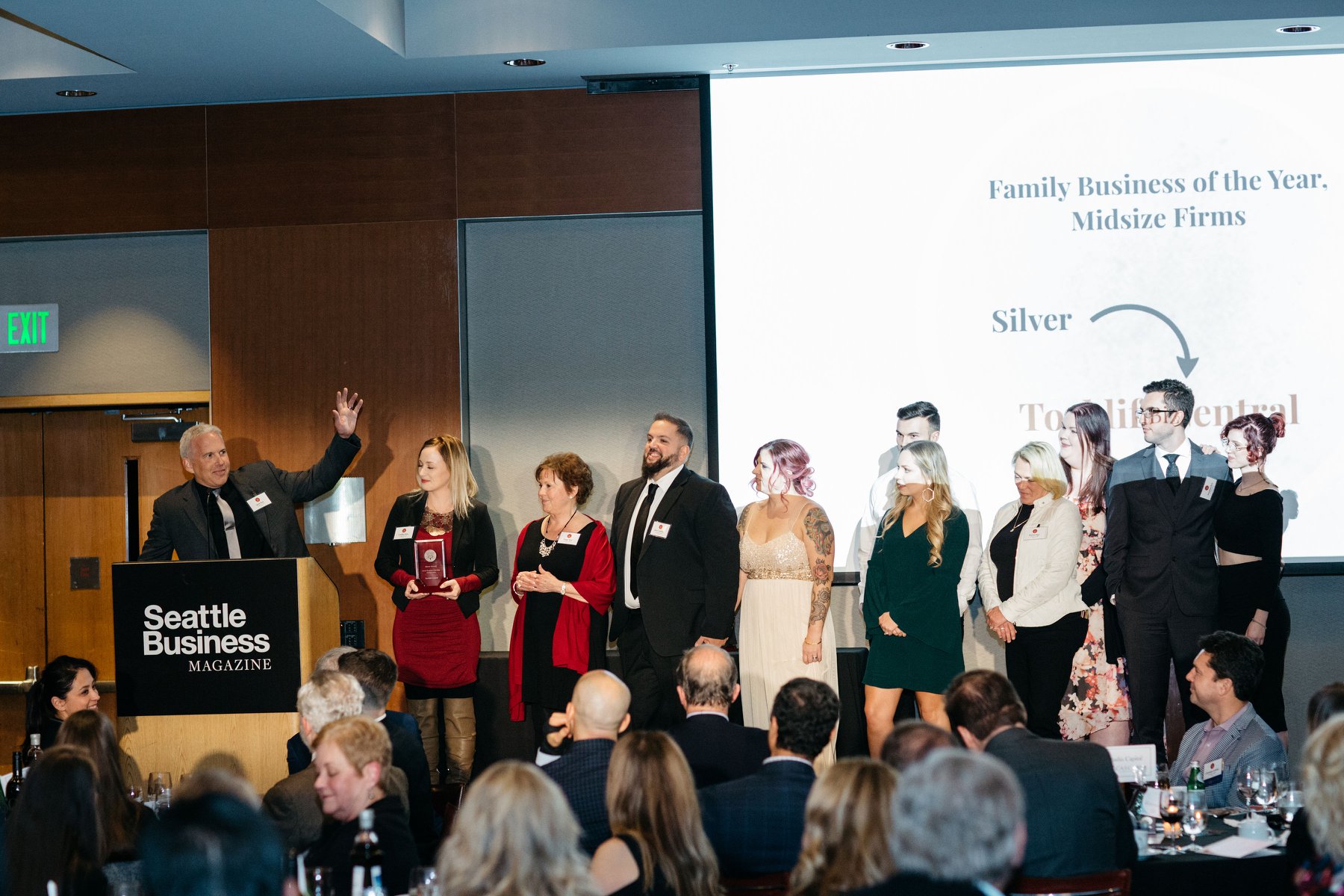 Jack Kay speaking at the Seattle Business magazine Family Business Awards
dinner while Torklift team members stand with him in support