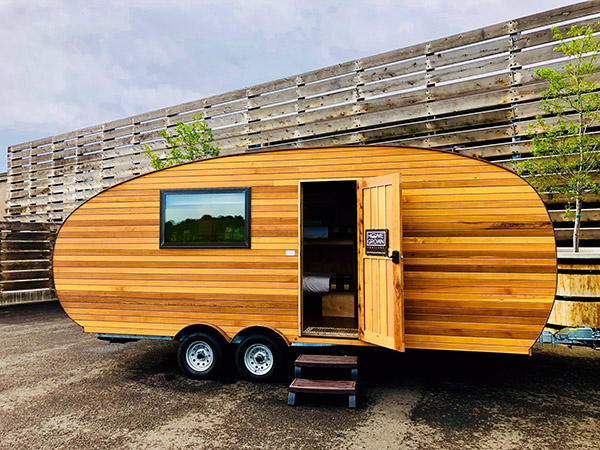 KENT, Wash., — Torklift is partnering with Washington-based Homegrown Trailers by producing the frames for their towable Timberline model trailers.
"Homegrown Trailers are beautiful hand-crafted pieces of art, they are very special and I can't say I have seen anything like it before," said Torklift President Jack Kay. "The Homegrown trailer line has to be seen to be truly appreciated."
Homegrown Trailers are artisan crafted and built to be completely sustainable.
The trailer frames built by Torklift are precision-fitted using a 5-axis water jet. The frames are galvanized to match the durability of extreme conditions similar to what a boat trailer will encounter. RV frames are typically painted. However, going with a galvanized material instead prevents against rust and harsh outdoor elements the trailer lives in daily.
"When buying a trailer, most customers never look underneath at the frame but we believe the frame is just as important as the rest of the trailer you can see," explained Kay. "When you look underneath this trailer it is 'show car quality.' This frame is designed to compliment the unique nature of the Timberline trailer. We worked very closely with Homegrown to fine tune detail elements of the design including even the smallest of details like wire harness pass through locations, relief areas and fastening locations. This was designed on an aerospace CNC water jet to ensure it is precision engineered. All pieces are tight tolerance fitted to each other."
To learn more about Torklift, visit www.torklift.com. To learn more about Homegrown Trailers, visit www.homegrowntrailers.com.