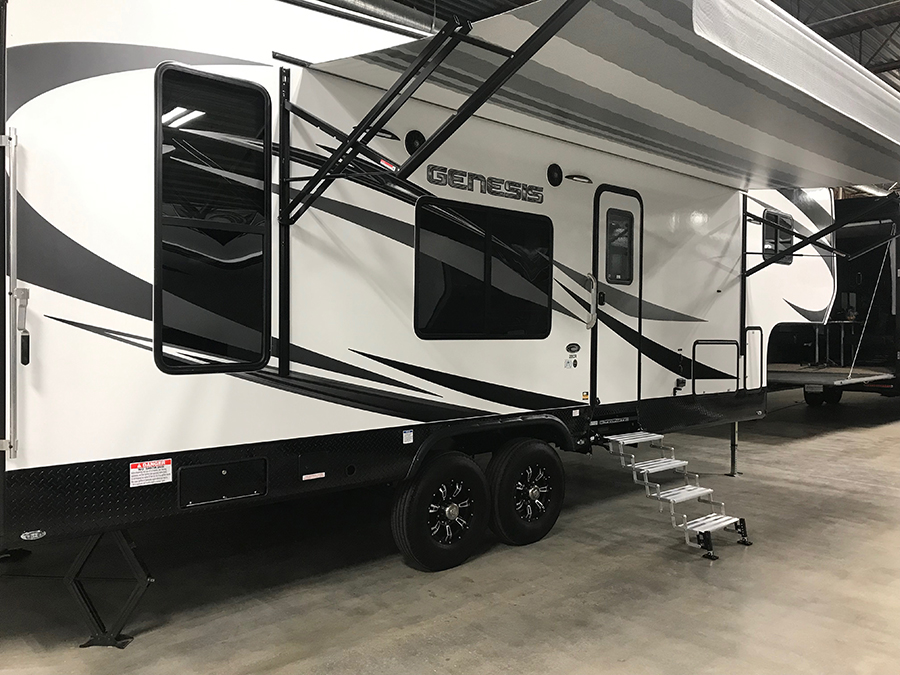 SUMNER, Wash.,— Torklift International is partnering with Genesis Supreme RV, a California-based toy-hauler manufacturer who is offering the GlowStep Revolution on a selection of their units.
"We are excited to work with Genesis on this offering," said Torklift International President Jack Kay. "Genesis is a premier, luxury toy hauler manufacturer who has so much traction in the industry for their quality craftsmanship that goes into each and every RV they develop."
The GlowStep Revolution is an RV step that stores under the RV entryway with no loss of ground clearance. It features a multi-link hinge design that adjustably extends to accommodate tight space constraints so it doesn't matter how close you park when boondocking to structures, trees, service bays or inside of an HOA required storage facility. It also features seven inches of elevation adjustment at the top and bottom of the step to accommodate uneven terrain.