Not only is the GlowStep Revolution available for up to $75 off at participating dealers at the show, those attending the Hershey RV Show have the chance to win BIG!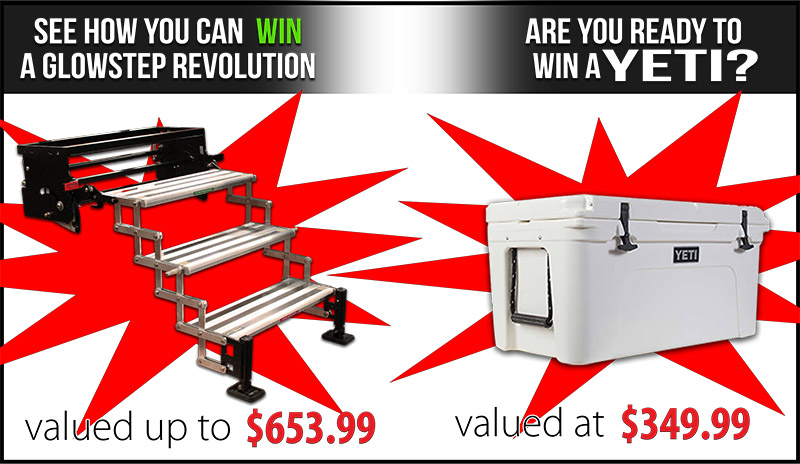 ATTENDING THE SHOW?
ENTER TO WIN BOTH!
Here's How:
Enter to Win the Yeti Cooler!
Ask about Torklift's "Gimme My GlowStep Revolution" Facebook contest to learn how to enter to win a FREE GlowStep Revolution for your trailer.
Winner of Yeti cooler is selected on Sept. 17, 2017. Winner does not have to be present to win. Free GlowStep Revolution winner will be announced on Sept. 20th, 2017 on Torklift's Facebook. GlowStep Revolution prize does not include step accessories.
Not attending the show?
Enjoy $50 Off GlowStep Revolution at these Participating Online Dealers Sept. 12-24, 2017:
*Online special valid Sept. 12-24, 2017 only. Cannot be combined with any other offers. Not applicable on past orders.