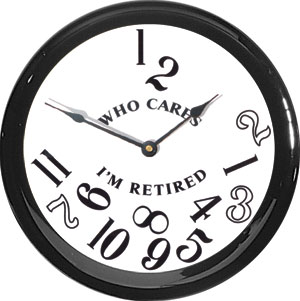 Now that it's time to retire…

What are you going to do with all your extra time?


That's the question many retirees seem to hear all the time when they make that decision to retire. Funny thing is, it seems like once you settle into retirement, you find you don't know how you ever worked.
Mama your babies grew up to be cowboys...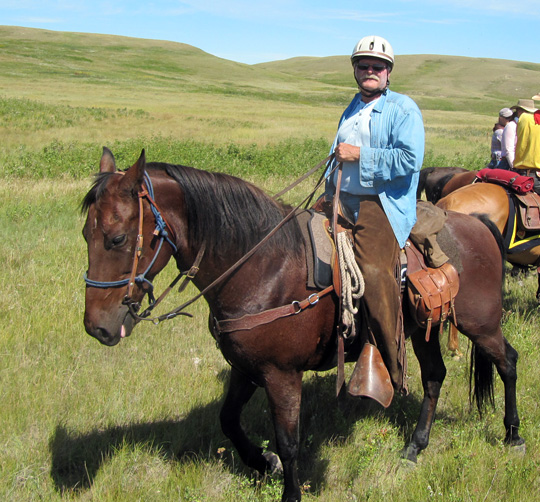 Pritchard and his horse JDWhile many of those who are close to retirement can remember the days of black and white television and the old Hollywood Westerns; playing cowboy and dreaming of riding 'Old Paint' across the wide open plains, is a distant childhood memory we rarely think about. That is until we hear a story like Stu Pritchard's, a man who made those childhood memories a part of his Golden Years.
In an online article by Truck Camper Magazine, the popular publication interviewed recently retired Pritchard in an effort to give us a glimpse (or maybe, just to ignite a little envy?) into Pritchard's lifestyle now that he has the time to enjoy the things he loves the most: Trail riding with his horse and truck camping in the Canadian Rockies.
The road to get there
Pritchard first fell in love with backcountry camping while he was a Cadet in the Canadian Armed Forces in Survival Training School. When he and his wife purchased their first truck camper it was to haul a tow glider trailer during his days as a glider pilot. They bought their second truck camper so they could tow a horse trailer when they began breeding Tennessee Walking Horses. You can imagine the stress of those tow loads: Camper, horses and the trailer in addition; there's a lot to consider when outfitting his truck. Pritchard recognized that towing with a camper overhang would demand more than what a factory hitch could provide. When asked how he did it during his interview with Truck Camper Magazine, Pritchard's answer wasn't surprising: Torklift SuperHitch and SuperTruss.
Getting (Super) hitched
No one gets to retire unless they've worked for it. Pritchard put in the time and now enjoys the spoils of the good stuff that comes from knowing he did his job well. That also means doing the homework to make sure he's protected his investments, right down to the towing hitch and receiver extension he uses to tow the horse trailer behind the truck camper. Clearly Pritchard knows that life off the grid requires a need for stability and durability.
From the interview with Truck Camper Magazine, Pritchard explains how he uses the "well-designed Torklift SuperTruss Extension System."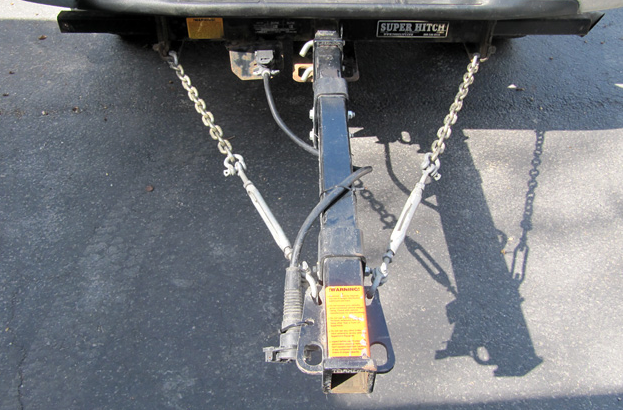 Torklift SuperHitch and SuperTruss Extension
on Pritchard's rig"The SuperHitch dual receiver has two, 2-inch bar inputs [receivers]," says Pritchard.
The dual structural steel square tubes of the SuperTruss receiver extension are designed to fit directly into the SuperHitch, encompassing a towing system of massive strength.
"[The SuperTruss chains] form a triangle from the extension bar to the truck," continues Pritchard. "This triangle makes it so that the extender is solid and not wobbling. The Torklift system is well designed and the only system I could find with extra chains on the side."
Click here to read the full interview with Stu Pritchard on truckcampermagazine.com.

Here's what we know
The SuperHitch Outlaw Series featuring professional grade towing equipment stands uniquely at the pinnacle of quality, capacity, versatility and carries a lifetime warranty. The Outlaw Series has the ability to tow up to 30,000 pounds with a tongue weight capacity up to 3,000 pounds when used with weight distribution.
Browse the SuperHitch Outlaw Series to find towing equipment that meets your needs, whatever that may be.
SuperHitch Hero 15K
SuperHitch Original 20K
SuperHitch Original 30K
SuperTruss receiver extension
SuperHitch Everest WD System
SuperHitch Pintle & Ballmount accessories


Purchase these towing products by locating a dealer near you. If you need assistance with application and fits, check our application guide or contact us at 800-246-8132. We are here to help you get on the road and off the grid safely and securely, just like Stu Pritchard.
Source: http://www.truckcampermagazine.com/camper-lifestyle/rig-retire-and-ride
Photo Credit: Truck Camper Magazine
---

Written by Tamara Williams:
Currently Tamara Williams studies English at Arizona State University. She is a writing professional specializing in technical writing and SEO blogging for small businesses. Tamara also works with Project Pen, an innovative program for inmates at New Mexico and Arizona prison systems editing and providing feedback for their essays, poems, short and non-fiction stories.