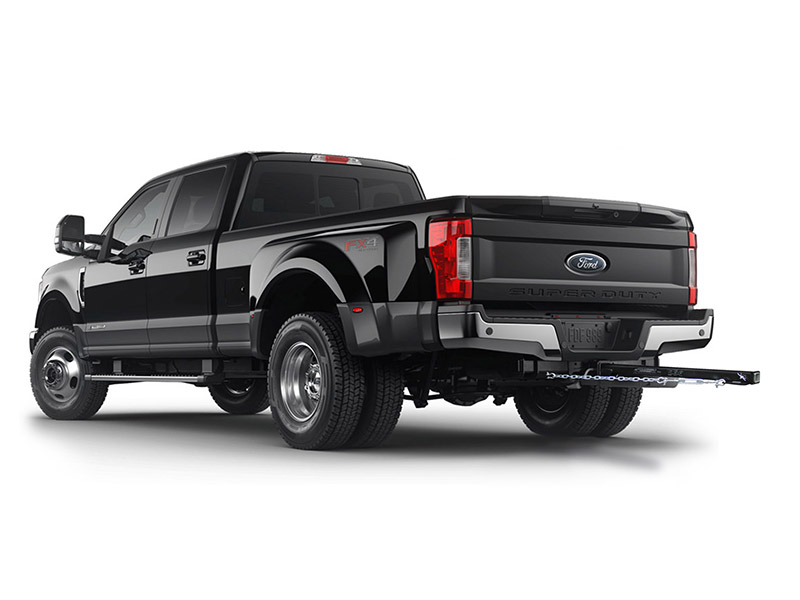 When it comes to safely towing with an extension while using the Ford factory hitch, there is only ONE extension that can do it safely without you having to upgrade and remove the factory hitch for a different hitch: the patented Cannon extension from Torklift!
The major reason why you need the Cannon hitch extension, especially if you want to tow with your Ford Super Duty, is that it's the only one made specifically for the 2017-2019 Ford Super Duty 3-inch factory hitch that enables you to safely tow with a trailer hitch extension.
1.) It's the ONLY extension made specifically for the 2017-2019 Ford 3" factory receiver
But, if you're wanting to tow with a truck camper in your truck bed, or want some separation between your truck and trailer, then what can you do? Luckily, Torklift has your back and has made a towing extension specifically for the Ford 3-inch factory receivers. This towing extension system allows you the ability of hauling anything in the bed that's going to hang over the rear of your truck, and still making use of the factory hitch receiver. Thanks to the Cannon hitch receiver extension, you can bring along anything you want such as a trailer, boat, side-by-side, ATV or even horses on your next family adventure.
When you're towing and there's excessive movement, it could lead not only to the need to replace parts prematurely due to unusual wear and tear, but also lead to potentially major accidents that leave you and your loved ones stranded on the side of the road or in a ditch. We've ensured that you won't have to deal with this excessive movement and slop from having to use a reducer sleeve for the extension to fit. We've designed the Cannon specifically to insert into the 3-inch receiver so when you're towing down the road, you don't have to deal with unsafe towing conditions caused by up and down and side-to-side movement that is typical and dramatically multiplied when a reducer sleeve is required.
2.) The Cannon is made with SAFETY in mind using our patented design
Torklift is focused on safety, and that especially includes our towing equipment. The patented Cannon extension utilizes our original SuperTruss lateral support safety chains to prevent the extension from moving side-to-side while towing. This hitch extension also includes an ALL NEW dual set bolt system that prevents extension and receiver movement while towing.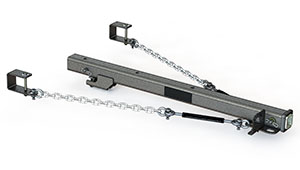 The Cannon extension is also part of the hitch lines available from Torklift that are the ONLY ones in the industry that have hardened reinforced hitch pin locations. The reinforcement prevents what is hole elongation, commonly referred to as "egging" at the pin site. This leads to excessive movement in your trailer such as when your truck stops, and your trailer keeps moving dangerously. Once the hitch pin locations egg out, the hitch is damaged and can not only lead to trailer hitch component failure, but could also put you, your loved ones and others on the road in dangerous and deadly situations. You don't have to worry about this with Torklift hitches at your back!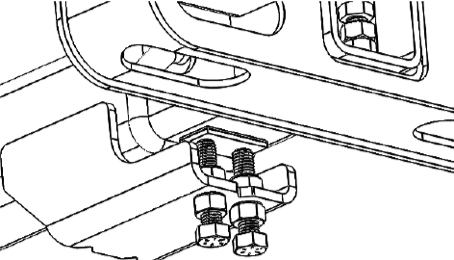 An additional safety feature offered by the Cannon extension is our unique design that is on the underside of the extension. Essentially how it works is that once the Cannon is slid into the hitch receiver, there is a dual set bolt system at the end of the extension that slides under factory receiver. Once fully inserted, you can tighten the bolts on the wear plate that's provided to press the bolts up against the factory receiver. This locks the extension and prevents it from moving vertically while traveling to ensure safety and handling.
3.) Comes in multiple lengths for towing behind your truck with a camper
The Cannon extension is available in 36-inch, 42-inch and 48-inch lengths. The Cannon is the perfect companion for all your towing needs.
E1636 Weight Carry:
• 3600 lbs maximum pull weight
• 360 lbs maximum tongue weight
E1636 Weight Distribution: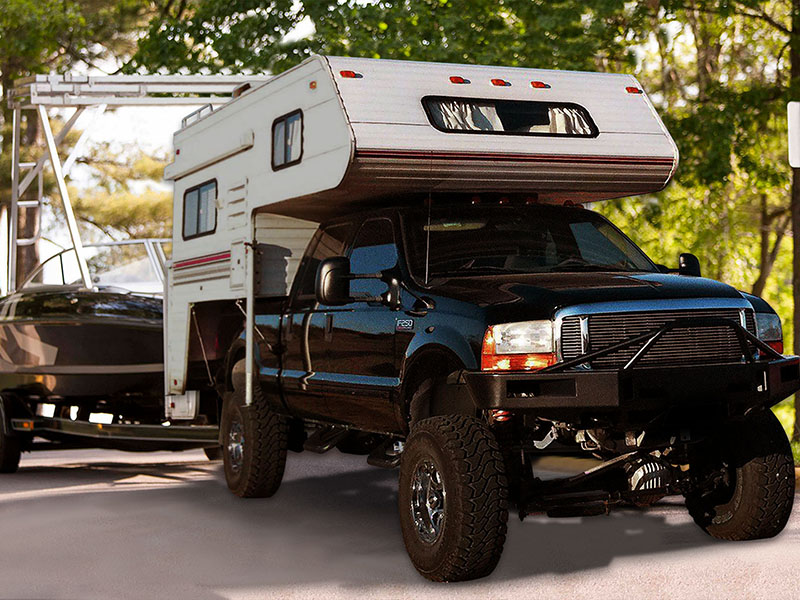 • 7200 lbs maximum pull weight
• 720 lbs maximum tongue weight.
E1642 Weight Carry:
• 3300 lbs maximum pull weight
• 330 lbs maximum tongue weight
E1642 Weight Distribution:
• 6600 lbs maximum pull weight
• 660 lbs maximum tongue weight
E1648 Weight Carry:
• 3000 lbs maximum pull weight
• 300 lbs maximum tongue weight
E1648 Weight Distribution:
• 6000 lbs maximum pull weight
• 600 lbs maximum tongue weight
4.) Cannon SkidWheel Accessory Available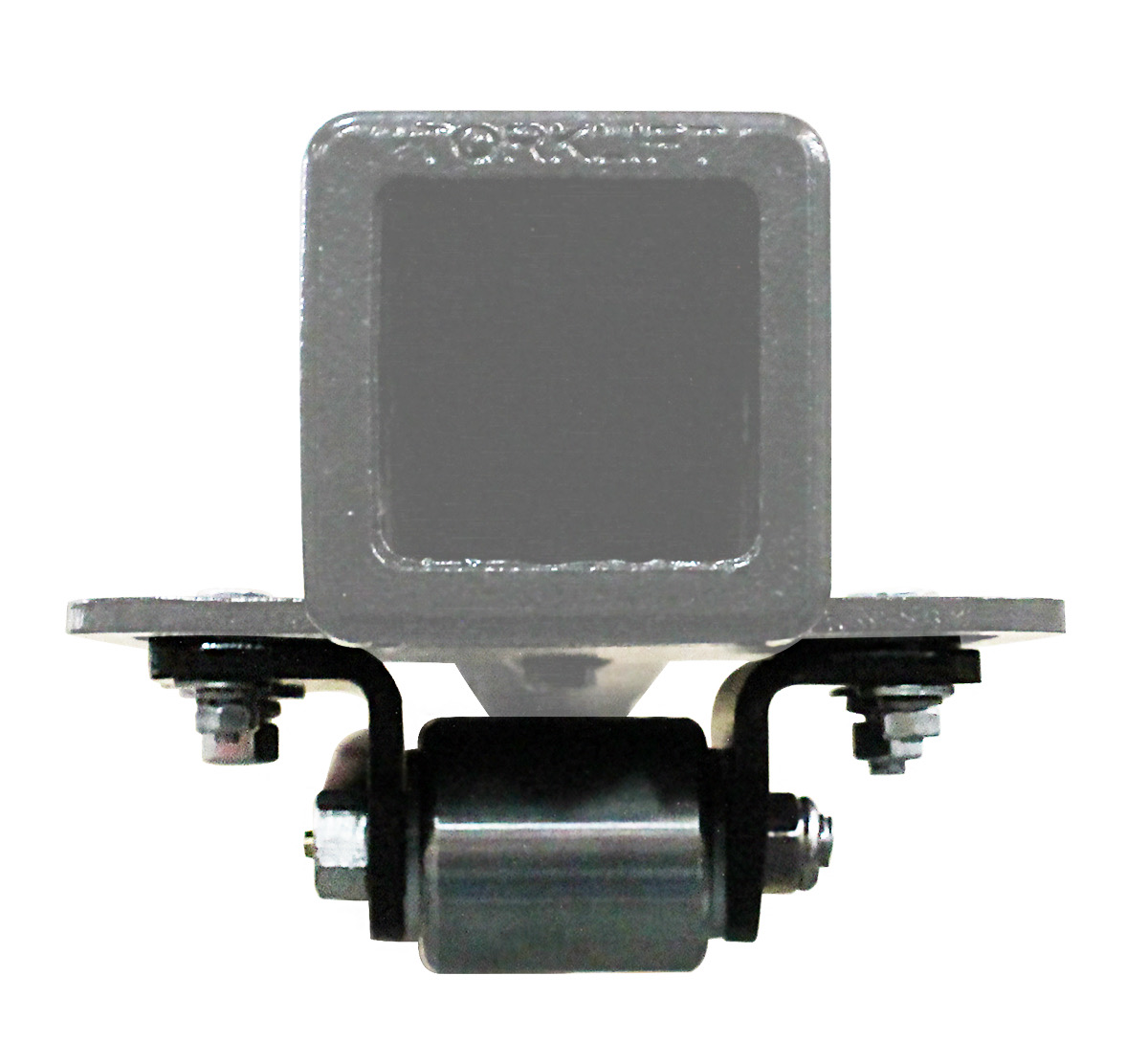 Whether you head out onto the coastal beaches or up to the mountain heights into the snow and ice where harsh chemical treatments are prevalent, nothing outperforms the stainless steel and rust free Cannon SkidWheel. Installed on the underside of the extension near the end of the Cannon where the lateral safety chains are attached, the SkidWheel protects your extension from dragging along the ground while you are towing. This is especially true when entering and exiting driveways with an incline and reduces the chance of damaging your towing equipment investments.

How does the Cannon SkidWheel work? It allows the SkidWheel to make contact with the ground before the extension receiver when towing heavy loads and a long extension, that way your towing equipment never reaches the ground. Because the Cannon SkidWheel roller is made out of stainless steel, we've ensured it can handle the toughest road conditions without rusting.
Features of the Cannon Extension include:
• Available in three lengths from 36" to 48"
• Internally reinforced
• Hardened reinforced hitch pin locations
• Uses patented, lateral-support safety chains
• Compatible with 2" and 2-1/2" ball mounts
• Includes safety chains
• Legendary Lifetime Warranty
• Proudly made in the USA
*Weight ratings dependent on length of extension.
Our goal at Torklift International is to provide our customers with safe equipment that speaks for itself when it comes to performance. Go big with Torklift Cannon hitch extension for your Ford factory 3-inch receiver for all your towing and hauling needs!
Learn more about our Cannon Ford hitch extension and Cannon SkidWheel and give our tech support a call at 800-246-8132, or purchase them at a Certified Dealer near you!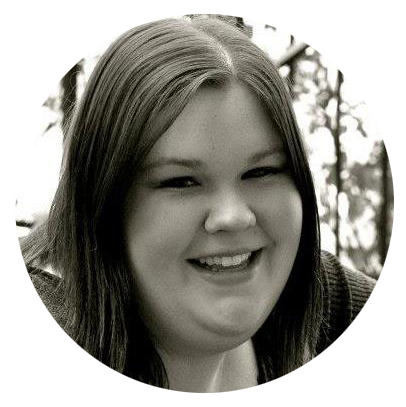 Written by Kerstin Stokes:
As a graduate from the College of Idaho with a B.A. in both History and Art, Kerstin has found her passion for writing and marketing, and has loved every minute of working for Torklift for over 3 years. She enjoys looking up tasty recipes for baking and daydreaming about future travels.