Are you preparing your trailer or truck camper for storage this winter? If so, this is a must read! Whether you plan on storing your RV or truck camper in a facility or on your own property, you'll want to ensure your investments are secured safely so when you come back to get your camper or trailer ready for spring camping, it's just the way you left it. With a safety checklist, having your investment secured with the following security products will give you the peace of mind to enjoy the winter months without having to worry about your RV while it's in storage.
Not only do we have a full line of security and storage products, but as an
added bonus select products are 10% off at participating Torklift Certified Dealers
near you through the end of December 2017. Find a Certified Dealer
here
.
Towables Safety Checklist
1.) Lock down your propane tanks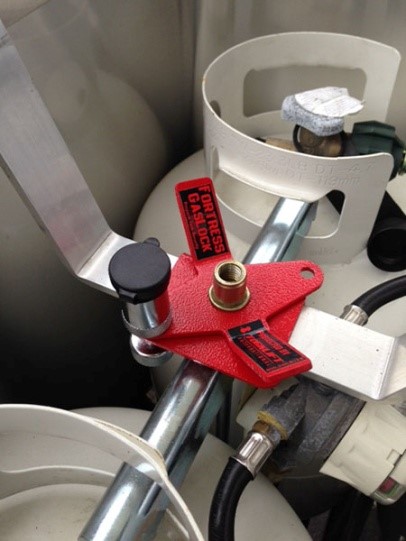 Safely secure your propane tanks with the
Fortress GasLock
. Designed to ensure the security of your propane tanks, it requires no tools for installation and takes seconds to install. The Fortress GasLock works with most common threaded rods (fitments available for 3/8-inch and ½-inch applications). Manufactured to work with dual tank usage, you can leave your tanks on your trailer with the Fortress GasLock installed while filling up tanks. Constructed out of military grade aluminum in a bold, high-impact powder coat red, this is the only lock available that is specifically designed for RV propane tanks. Not only that – there's also a special lock available for Airstream trailers. This RV lock is an affordable investment that protects your propane and tanks from thieves that could cost you hundreds of dollars in replacement and repair.
2.) Secure the safety of your shore power cord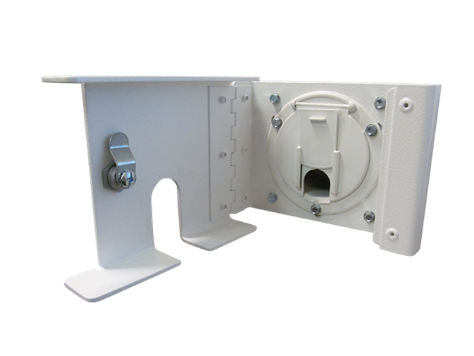 Torklift has designed a shore power cord cover called the
Fortress PowerLock
to protect your RV shore power cord from being cut or stolen. The valuable copper that's in your shore power cord can be irresistible to thieves. If they steal your shore power cord, it can cost you hundreds of dollars in repairs. Instead, investing in the Fortress PowerLock will make you feel better about storing and leaving your RV for the winter. Crafted out of aircraft grade aluminum, this locking shore power hatch is easy to install and available in a white or black high-impact powder coat. This product, like many other Torklift products, comes with a Legendary Lifetime Warranty and is made in the USA.
3.) Protect your batteries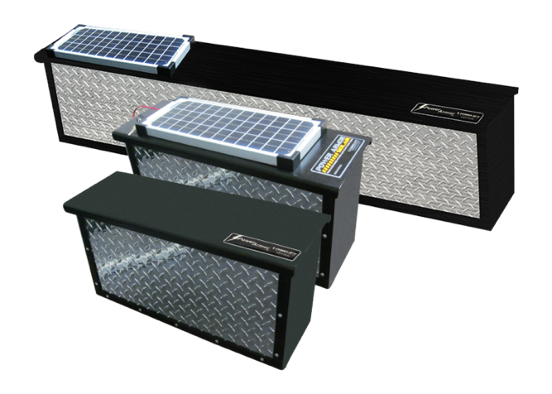 A high-quality locking aluminum solar battery box, the
PowerArmor and PowerArmor Solar
are perfect for securing your batteries and protecting them from theft while your trailer is in storage. Featuring a lockable slide top that can easily be accessed no matter the mounting location, this RV storage box comes with a bright tread diamond plate and black high-impact powder coated frame. The PowerArmor Solar is also available with a Zamp 10-watt solar panel which extends battery life up to 400% and prevents premature battery replacement. This not only saves you money from having to replace your batteries, but also replacement and repairs that can occur because of theft.
Truck Camper Safety Checklist
1.) Stabilize and secure your truck camper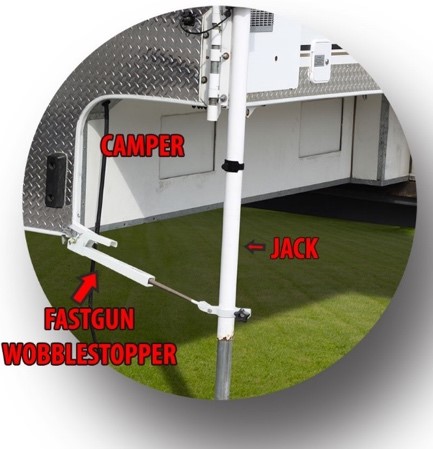 The
FastGun Wobble Stopper
ensures that your truck camper is stabilized so you can freely move around in it while you're camping. You don't have to worry about your camper tipping over, and it's lockable to prevent potential theft of your camper. Dramatically reducing camper jack and frame stress, the FastGun Wobble Stopper creates a supportive connection between the front camper jack legs and the camper body.
With keyed alike locks available as an accessory, this camper stabilizer hinders and prevents any possibility of theft. The brace blocks off access making it so a vehicle can't back up and take off with your truck camper. The FastGun Wobble Stopper is constructed out of high-impact powder coated stainless steel and aircraft grade aluminum. This is the ultimate in protection for your truck camper during storage.
2.) Protect your turnbuckles, steps and tie downs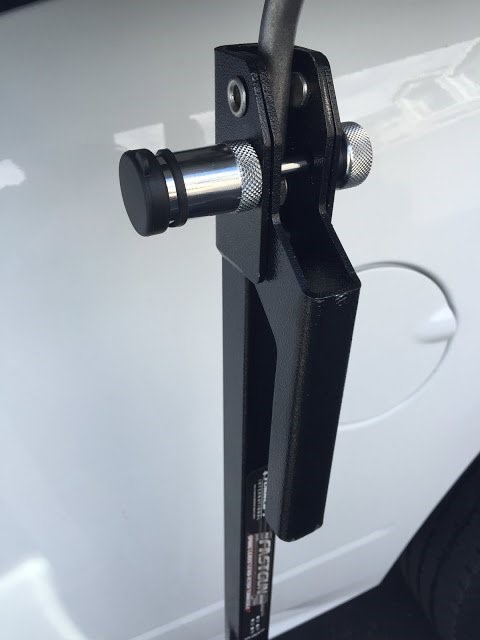 Locks are one of the best deterrents to help keep your truck camper and products safe from potential theft.
Turnbuckle locks
go directly into the handle of the FastGun turnbuckle, making it so it can't be released and stolen right off your truck.
Tie Down Locks
are available in packs of four with keyed alike locks to secure the steel and aluminum tie downs. This also prevents people from stealing your tie down inserts. The
GlowStep locks
secure your steps and the GlowGuide handrail system so they can't be removed. The GlowStep Locks work with the GlowStep Revolution, Original GlowSteps and the Stow N' Go truck camper steps. Ensure the safety of your Torklift products from theft!
Regardless of where you decide to store your camper this winter, it's always best to make sure your RV, trailer or truck camper are as safe as possible while in storage! Secure your investment with these security products and save up to 10% OFF at participating
Torklift Certified Dealers
until the end of December. If you have any questions or want more information regarding any of these security products, contact us 800.246.8132 or email us at
support@torklift.com
.
Written by Shyann Guerra:
Being in an environment in which I can problem solve is where I flourish. Every answer to a problem leads me to a new concept to understand or a lesson to learn. When I'm not solving problems I enjoy camping and going to festivals with my family - from the local city center festivals to the mountains of Wenatchee at the Winter Grass, blue grass music festival. Experiencing culture is where my heart is content.