My wife and I were never very happy with the MORryde Step Above entry steps installed by the manufacturer on our fifth wheel. We felt that the MORryde product interfered with proper closure of the screen door and outer door when the steps were retracted. The steps are like a drawbridge when being deployed; requiring a lot of room. And because those steps are directly connected to the sill plate (of the steps), they require adjustment of the leg length virtually every time they are deployed. If the legs were too long, the door wouldn't close. If the legs were too short, the steps were left dangling.
Enter the Torklift Glow Step Revolution® Uprising. This is the version of that step that fits inside the door when retracted. There is also a version of the steps that fits in the cutout under the door.
I removed the MORryde steps and installed with Torklift steps. We then embarked on a 5,000 mile, 5 week trip. The new steps got a good trial. We were very pleased with the results. The steps can be deployed where minimal space is available and where the vertical height of the ground is unusual. We make quite a few brief and temporary stops when towing. Rest stops, bathroom stops, grocery stores, Walmart; you name it. Because the Torklift steps are hinged at the sill plate of the steps, we found that we didn't have a adjust the length of the legs every time we stopped. This turned out to be a very welcome benefit. Much more convenient. Here is a good example that occurred at a brief stop. Note the curb. I didn't have to adjust a thing.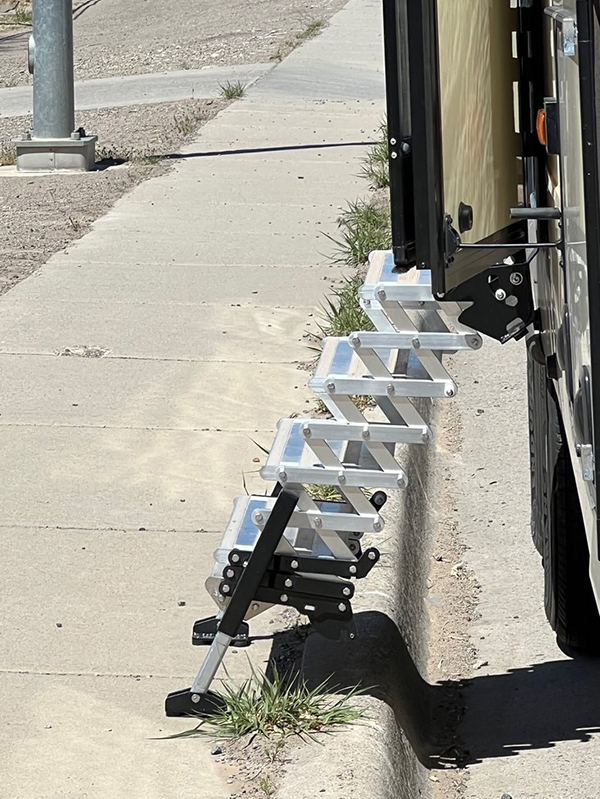 The steps are nice looking and sturdy. We also appreciated that there is a step at nearly floor level; unlike the previous steps. This made entry and exit a more comfortable and confident process; especially with the dog in tow or a bag of groceries in the arms.
The Torklift steps were quite easy to install. The whole process took me two hours. That included gathering the needed tools, removing the previous steps, installing the Torklift steps, cleaning up, and putting away the tools. Here are a few photos of the process.
The old steps.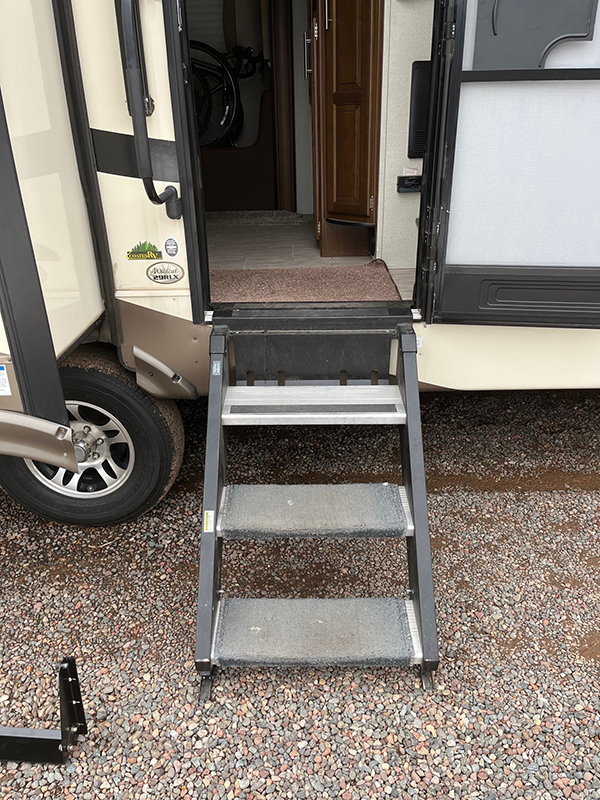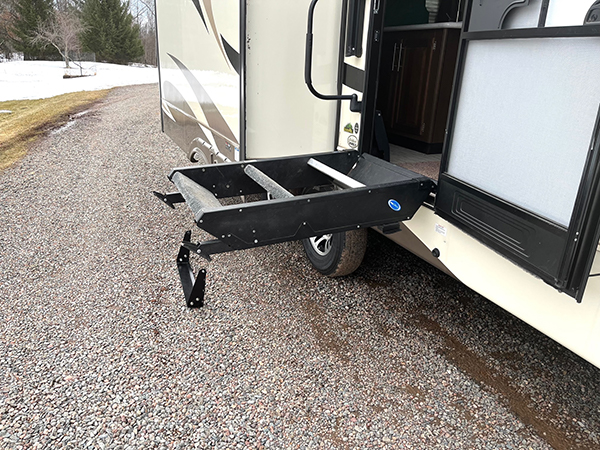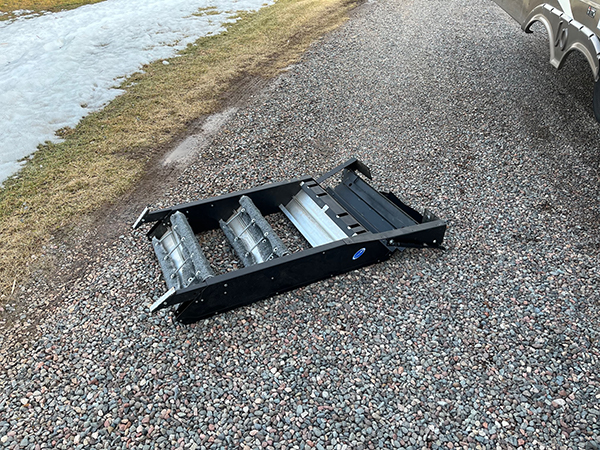 Installing the mounting bracket. It's as simple as drilling 3 holes on each side of the door frame. It is important to mount to bracket at sill height and to get it perfectly level so that the steps clear the door frame when folded inside. I added some shims under the bracket to get the height right and to make sure the bracket was even with the sill on the trailer.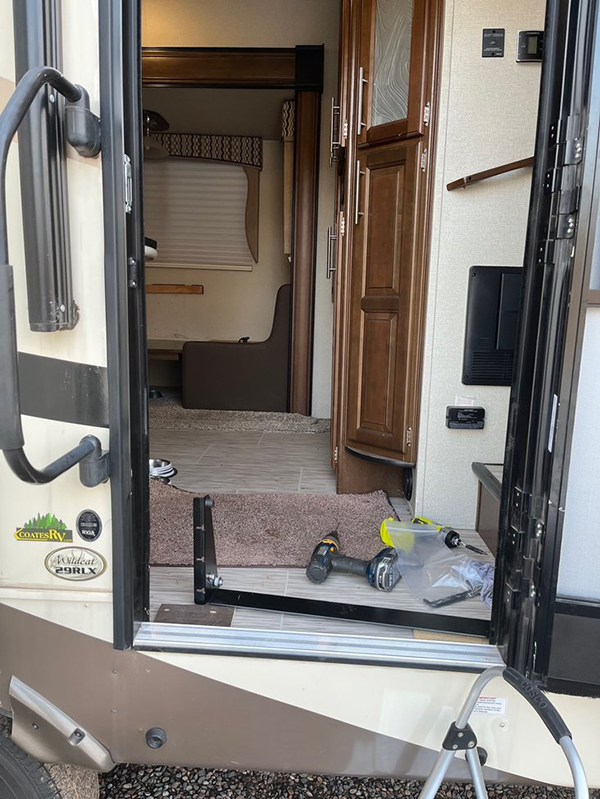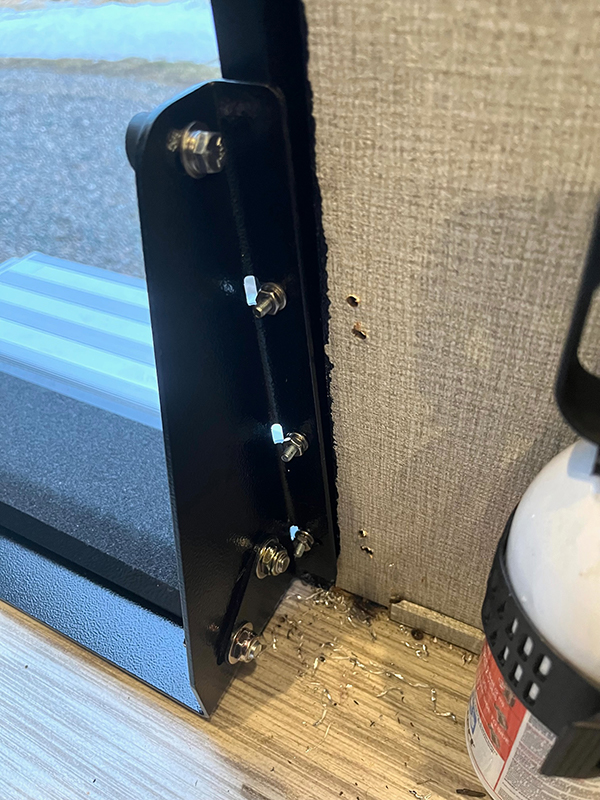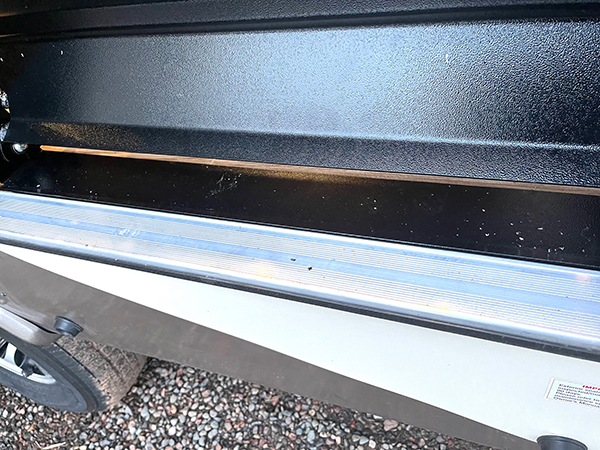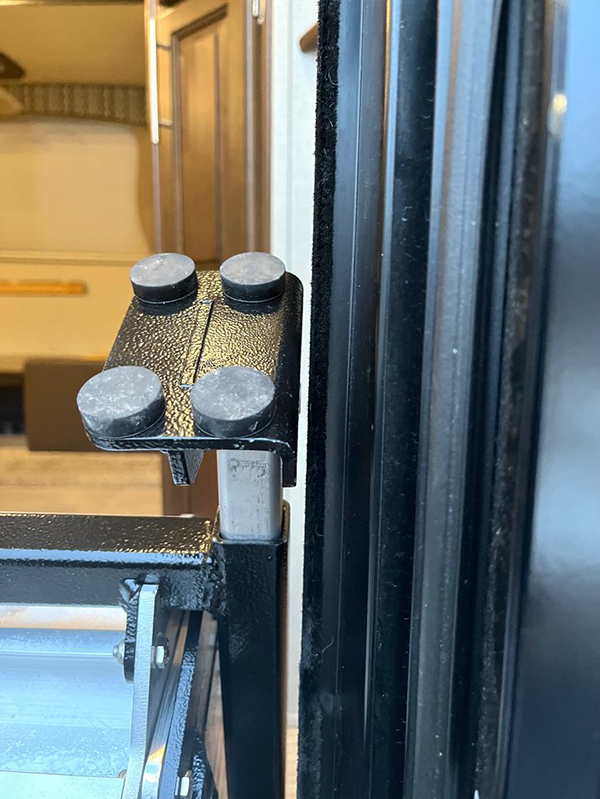 The end result.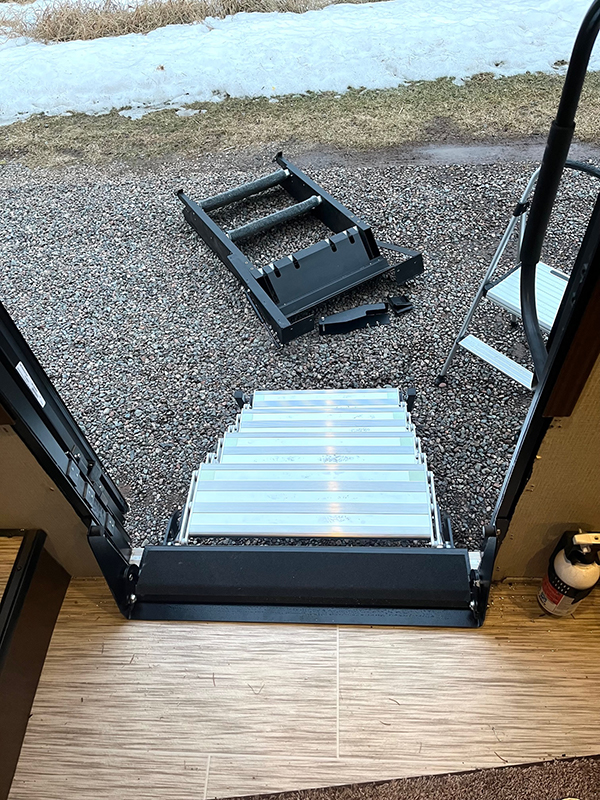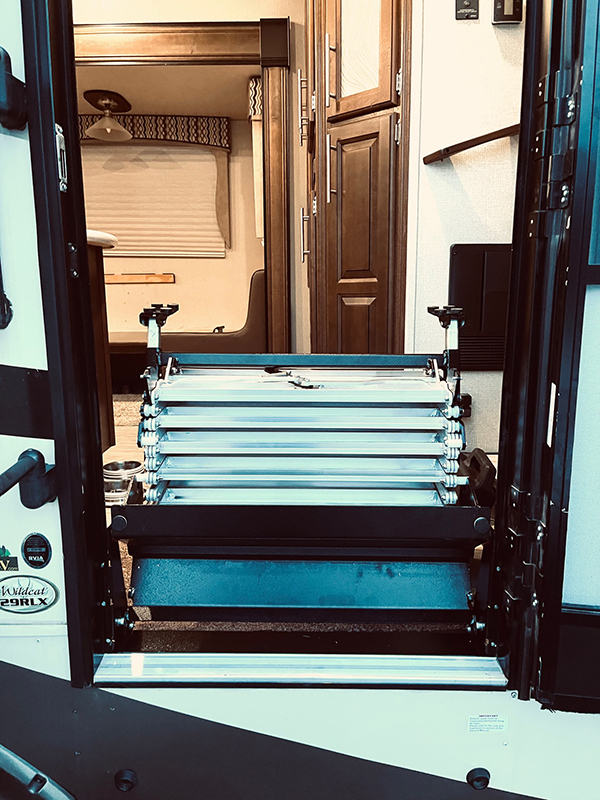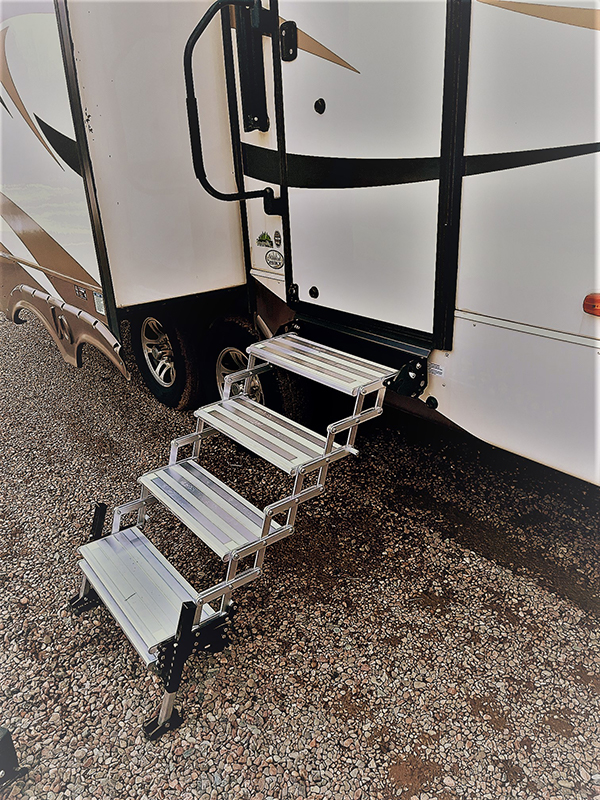 I am impressed with the quality of materials and workmanship. We feel this design has some real benefits.
-Bob N. from Ford Truck Enthusiasts