Safeguard your Camper with these Winter Rebates
The time has come to ready your RV for the off-season. You've had a nice year together—exploring the streets of brightly lit cities, spending long nights under canopies of evergreen forests, camping along sandy beaches—but winter is fast approaching, and it's time to start thinking about storage and theft prevention.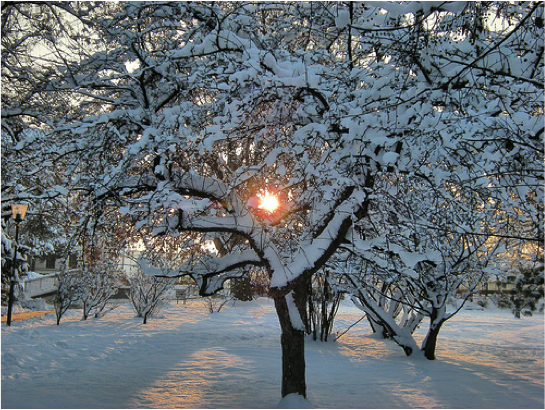 Protect your RV this winter seasonWe understand if storing an RV during the off-season causes a little added stress. As the winter whistle starts to blow, it not only brings rain, snow and ice but also increased theft. This year, as you prepare your truck camper or trailer for its winter hibernation, there's no need to worry—Torklift International has you covered with the latest RV storage and camper security products, including a locking battery box, a locking cargo carrier, a lock for LP tanks and more.
Don't delay—these winterization rebates expire on December 11th!
7 Offers You Can't Afford to Miss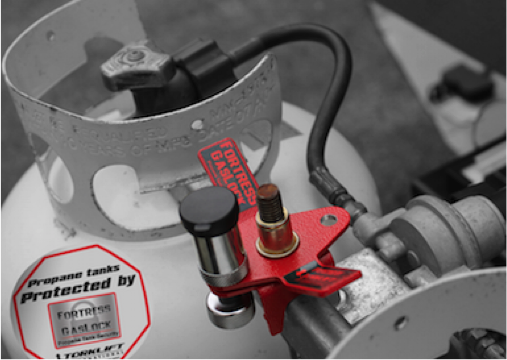 Fortress GasLock1) Fortress GasLock – Propane Tank Security
Torklift is offering $10 off the Fortress GasLock, a propane tank lock that could save you over $500 in damages related to propane tank theft and cut lines. This nifty lock allows tanks to be secured when mounted to trailers, towables and RVs. It's the only propane tank lock in the industry and it works hard to protect your propane tanks from prowlers.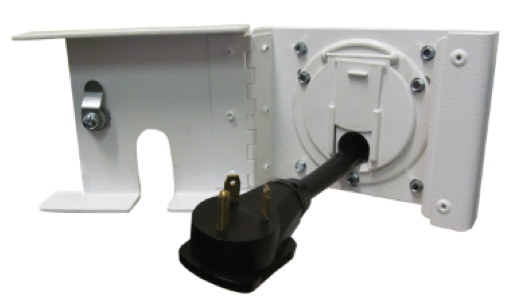 Fortress PowerLock2) Fortress PowerLock – Locking Shore Power Latch
The Fortress PowerLock covers the RV shore power cord access door and protects power cords from being stolen. As the price for copper increases, the risk of stolen power cords also grows. This easily installable locking shore power latch can help prevent the risk of cut power cords. Torklift is offering a $10 factory rebate on the Fortress Power Lock—a product that can save you over $300.
3) PowerArmor – Locking Battery Storage
Battery theft is increasingly common and very expensive—damages total up to $800. With the PowerArmor locking battery box you'll never need to worry about your camper batteries again. The PowerArmor battery box has the dual purpose of securing expensive batteries and providing additional storage space for your gear. Not only that, but the solar option maintains the life of your battery up to 400%. The PowerArmor box is $30 off with Torklift's winterization rebate.


PowerArmor Solar battery storage box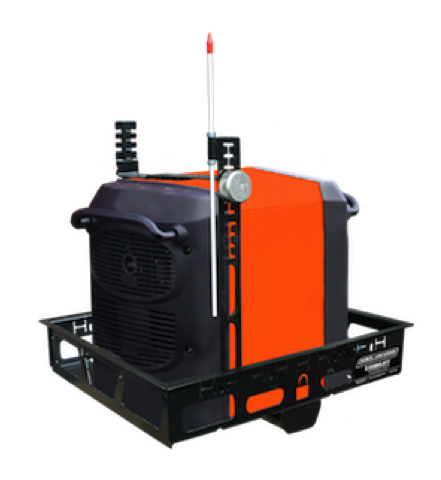 Lock and Load generator tray4) Lock and Load – Locking Cargo Carrier
You wouldn't leave valuables unprotected in the front yard, so why leave prized RV accessories vulnerable? Stolen generators generate megabucks for thieves, while costing you around $1,800. The Lock and Load is a maximum-security generator tray that is great for protecting all of your big-item valuables—generators, camping gear, toolboxes and more. The Lock and Load also allows you to lock, store and run your generator simultaneously. Torklift's rebate can save you $30 on this locking cargo tray.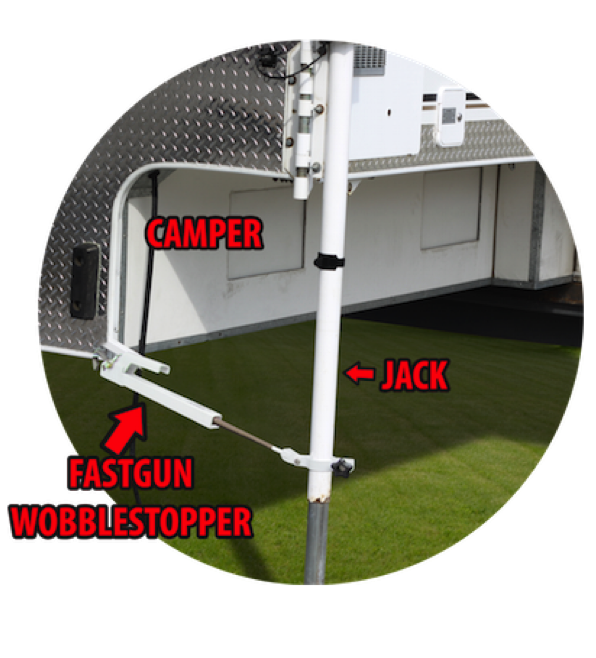 5) FastGun Wobble Stopper – Camper Stabilizer
The Torklift rebate offer can save you $20 on the FastGun Wobble Stopper. Not only does the FastGun Wobble Stopper prevent theft, but it also reduces camper jack and frame stress. This decreases the risk of jack failure and frame damage—saving thousands if you had to repair your camper frame. The FastGun Wobble Stopper is simple to use and features FastGun technology to make adjustments and disconnects a breeze.
6) HiddenPower – Under Vehicle Battery Mount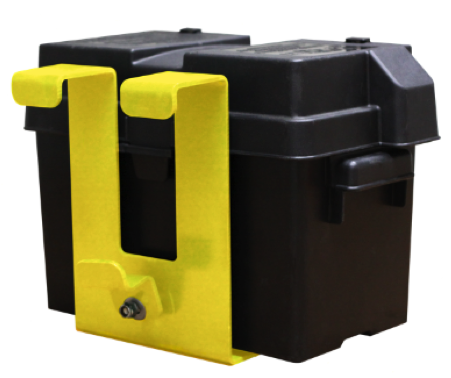 Torklift HiddenPowerNot only does the HiddenPower battery mount keep your batteries out of sight—you'll also never lack for an extra RV battery. Additional HiddenPower battery is kept charged by your trucks charging system batteries are simply mounted under your truck bed. Now you can even power your RV or other accessories without turning on the ignition—just wire them directly into the extra battery. Torklift is offering a $20 factory rebate when you purchase the HiddenPower battery mount.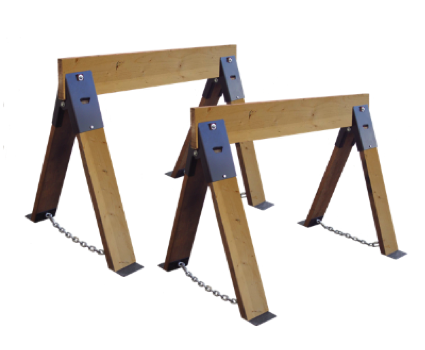 Camper Packer Storage Stands
for truck campers7) Camper Packer – Camper Storage Stands
You'll definitely want to keep your camper steady while it's off the truck. Don't forget to consider the Camper Packer storage stands for your long-term storage needs. These 6,000 lb. capacity camper storage stands dramatically reduce stress to your camper jacks and frame. Torklift's rebate offer will save you an additional $10 as your prepare to store your camper for the off-season.
Save Big this Winter
Theft isn't cheap. That's why we want you to take full advantage of Torklift International's winterization rebates and save between $10 and $30 on select camper storage or RV security products. When winter comes to an end and you're back on the trail with your camper, we know you'll be glad you did.
LAST CHANCE! Protect yourself this winter — access Torklift rebate offers by clicking here.
---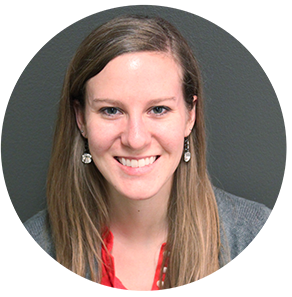 Written by Jenica Donahue:
Jenica holds a B.F.A. in Creative Writing from the University of North Carolina Wilmington. She is a freelance writer interested in blogging, copy writing and editing. She enjoys exploring new places and hiking in the Pacific Northwest.