Blog
Over 40 Years of Innovation, Quality, Safety
Torklift Delivers Christmas
We take great pride in listening to our customers wants and needs, striving to provide quality made products and the best possible customer service experience in the industry. This winter season is no different.
While befriending one of our loyal customers on an online forum, we came across an exciting opportunity.
John Patterson, also known as 'gandydancer' expressed that the Lock and Load maximum security locking cargo tray is listed at the very top of his Christmas wish list. With a larger sized generator that he uses when camping, John was missing the security and peace of mind that a locking generator tray could provide. Already outfitted in Torklift Frame-Mounted Tie Downs and quick-disconnect FastGun turnbuckles, we thought the Lock and Load would be a great addition to John's rig.

Torklift Kerstin writes:
Hey John,

I really hope Santa is able to get you what you want off of your Christmas wish list too! Maybe if you just let his elves know then maybe something will happen… But I'm really happy to hear that you enjoy our products and I look forward to talking to you soon!

Merry Christmas to you John, I think it's going to be a good one this year.

Cheers,
Torklift Kerstin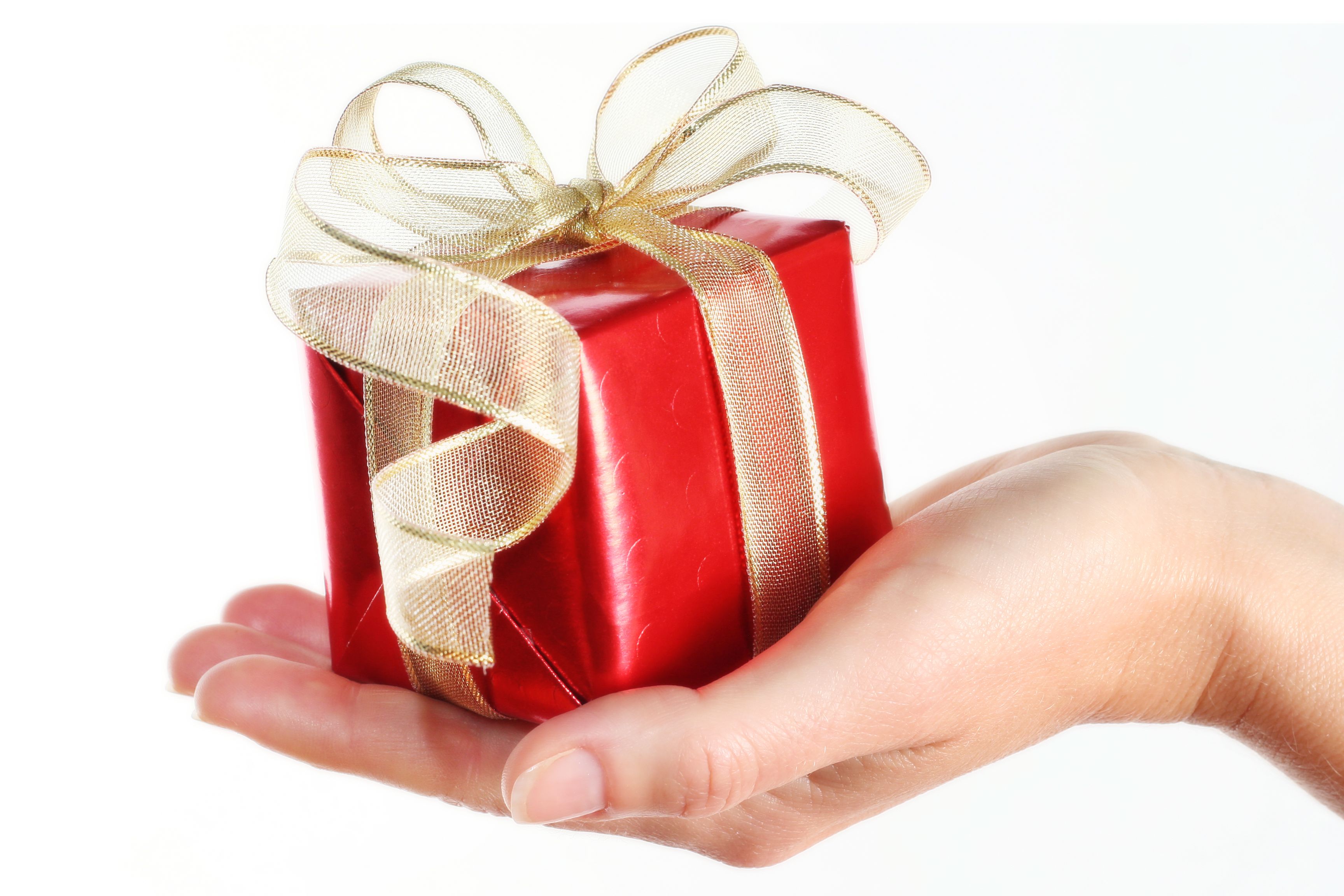 Little did John know, Torklift's magical elves, or "Santas" if you will, were already planning the perfect surprise….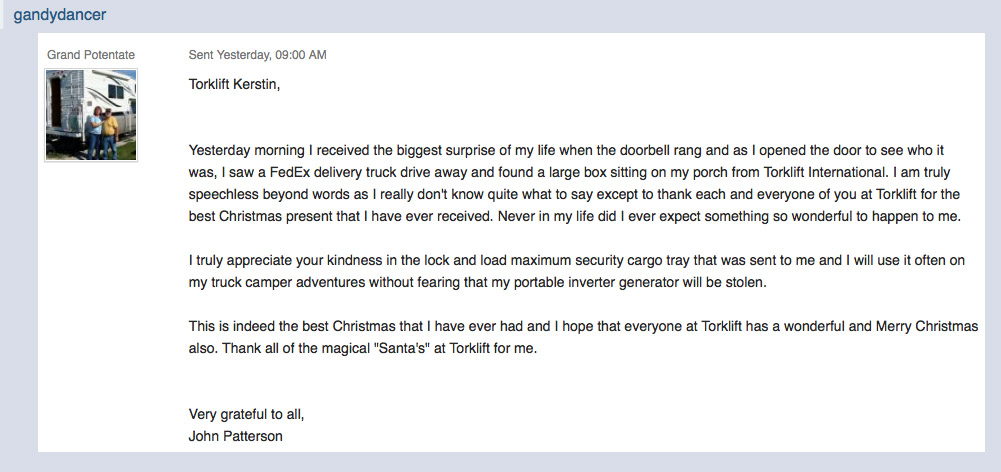 John's message writes:
Yesterday morning I received the biggest surprise of my life when the doorbell rang and as I opened the door to see who it was, I saw a FedEx delivery truck drive away and found a large box sitting on my porch from Torklift International. I am truly speechless beyond words as I really don't know quite what to say except to thank each and everyone of you at Torklift for the best Christmas present that I have ever received. Never in my life did I ever expect something so wonderful to happen to me.

I truly appreciate your kindness in the lock and load maximum security cargo tray that was sent to me and I will use it often on my truck camper adventures without fearing that my portable inverter generator will be stolen.

This is indeed the best Christmas that I have ever had and I hope that everyone at Torklift has a wonderful and Merry Christmas also. Thank all of the magical "Santa's" at Torklift for me.

Very grateful to all,
John Patterson
Merry Christmas John!
Stay Informed
When you subscribe to the blog, we will send you an e-mail when there are new updates on the site so you wouldn't miss them.