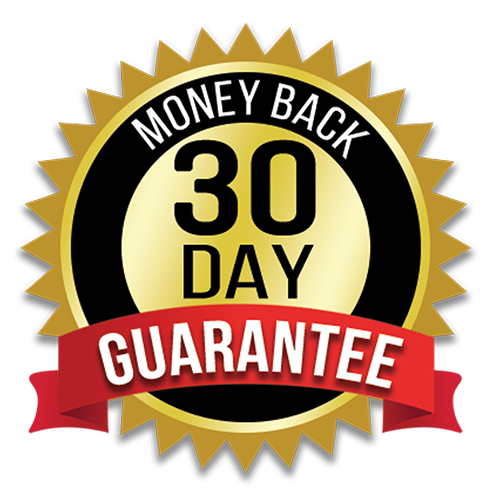 Torklift now offers a 30-day money back guarantee on ALL of our StableLoad suspension upgrades! We are so confident that you'll love your StableLoads because of the thousands of customers we've received feedback from and no refunds, we offer a 30-day money back guarantee. If you decide they aren't the right fit for you and your truck, we will refund your product order up to your full purchase price – but we're confident that once you try the StableLoad, you'll never want to tow or haul without these suspension upgrades ever again. Just contact our team at 800-246-8132, or support@torklift.com, send us a photo of your receipt and we'll work with you on a refund.
Your safety is key when it comes to the design of Torklift products. We aim to get you from point A to point B as safely and securely as possible, all while allowing you to bring along a toy hauler, boat trailer or truck camper. Any seasoned camping veteran will stress the importance and effectiveness of a StableLoad. This compact yet prominent piece of equipment helps ensure the safety of the items being hauled or towed, and more importantly, the passengers in the vehicle.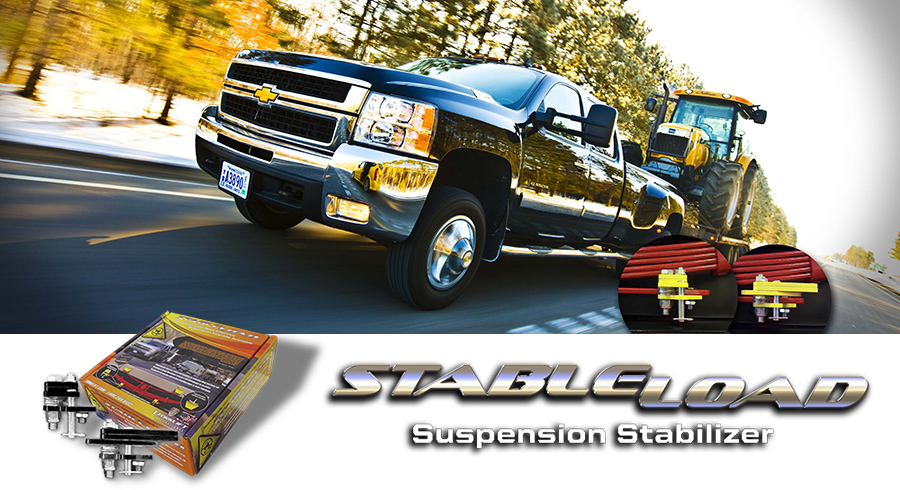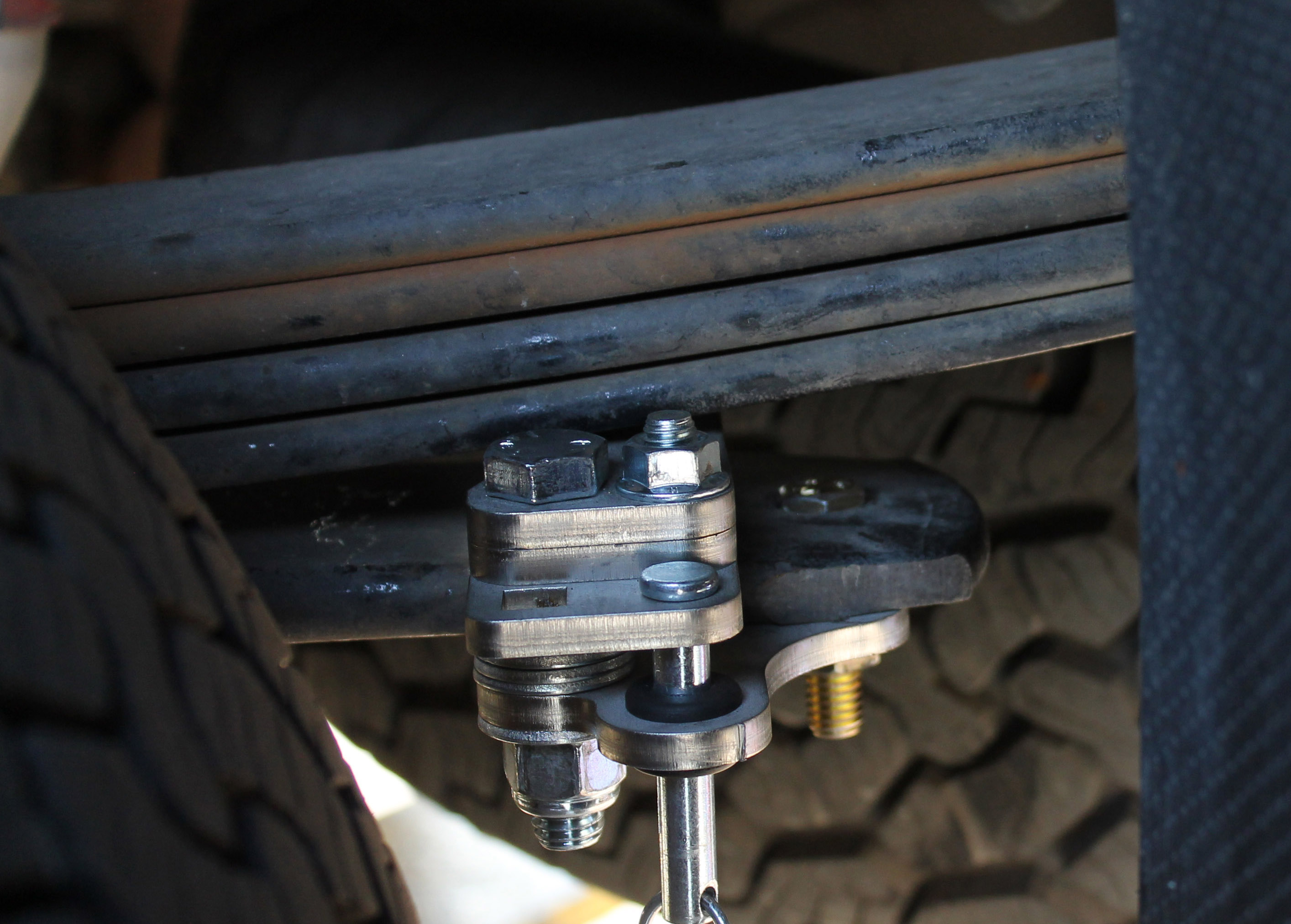 Manufacturers spent millions of dollars and over a hundred years investing in truck suspensions to ensure TWO major things: that it rides like a car and is comfortable, as well as its ability to safely tow or haul incredibly heavy loads. When a truck is loaded, the spring pack engages when you're towing or hauling. On a truck without StableLoads, once you begin to tow or haul with your truck, pressure is applied too late on the factory overload stabilizer springs of your vehicle's suspension. The problem is that there isn't enough stability to support the load, resulting in poor handling characteristics. Here are just a few towing issues you may have experienced with no StableLoad installed:
• Side-to-Side Sway
• Body Roll
• Porpoising
• Truck Sag/Squat

The effects of hauling with and without the StableLoad are clear to see!
How are your towing issues handled with the StableLoad? By "pre-activating" the stabilizing effect designed for rear springs by keeping them actively under load the way your vehicle factory engineers designed them to operate. Unlike any other suspension upgrade, the StableLoad suspension stabilizers work with the factory suspension on your vehicle, allowing them to work the way they were designed to, improving safety, handling, sag, body roll, and porpoising while towing and hauling.
Upper and Lower Applications Available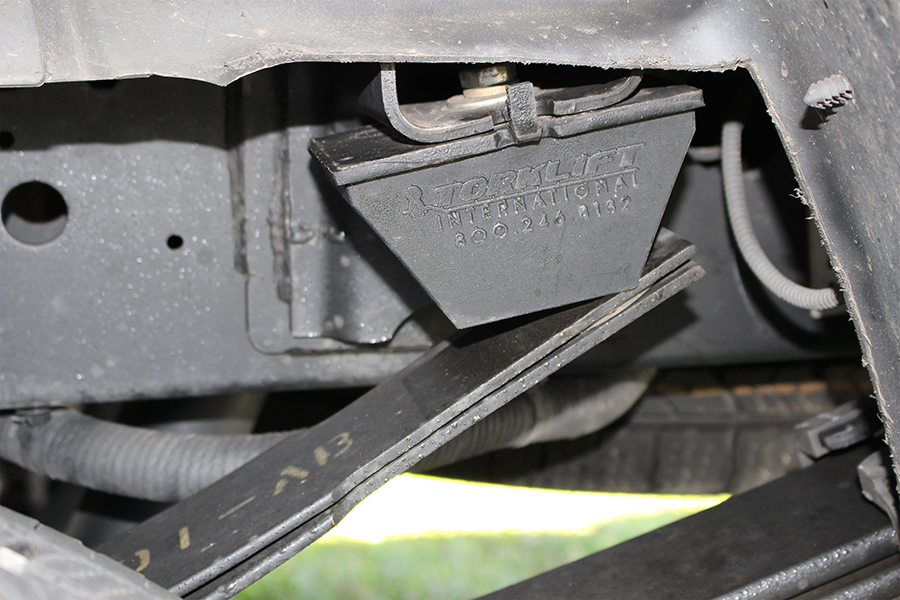 The Torklift StableLoad comes in two application styles. The lower quick-disconnect StableLoad and the upper StableLoad. Designed to replace smaller, inefficient factory overload bump stop pads, the upper StableLoads engage the upper overload stabilizer spring rather than the lower overload stabilizer spring which is what the lower StableLoad is designed for. With both upper and lower StableLoads combined, they resolve all the issues that you would encounter when needing a suspension upgrade. The bonus with the lower StableLoad? It can be engaged and disengaged in seconds to return to your factory ride.
Focusing on innovation and boldly going where no one has gone before, Torklift has a mission of providing the highest product quality using high-tech machinery including lasers, WaterJets and robotics along with superior customer service. This is especially true when it comes to customer satisfaction and ensuring that you, the customer, is satisfied with our product. Avoid sway, sag and poor handling by installing Torklift upper and lower StableLoads on your vehicle. Visit Torklift's Where to Buy page to find a local dealer near you. Or contact our tech support directly at 800-246-8132 for assistance with your orders or more information on our 30-day money back guarantee! With the StableLoad suspension enhancements installed, you will not only BE safer on the road, you will FEEL safer.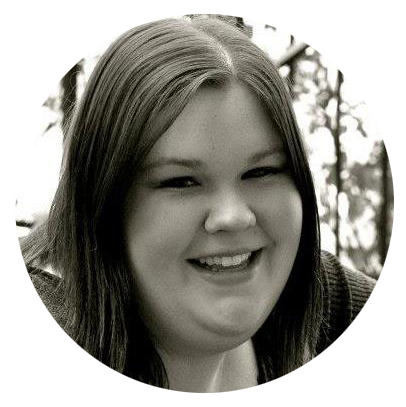 Written by Kerstin Stokes:
As a graduate from the College of Idaho with a B.A. in both History and Art, Kerstin has found her passion for writing and marketing, and has loved every minute of working for Torklift for over 3 years. She enjoys looking up tasty recipes for baking and daydreaming about future travels.