Paige Stoyer and Mark Crawford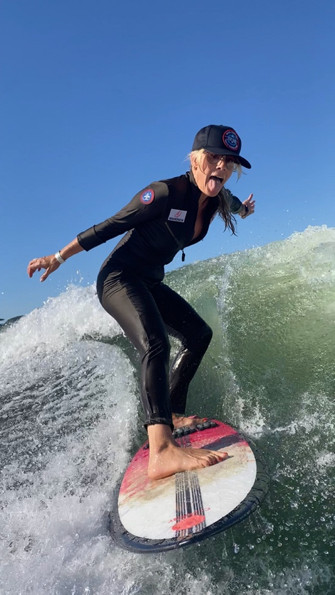 We started NWXventure as a way to bring together our community of board sports enthusiasts, especially skiers, snowboarders and wake surfers. It is composed of professional athletes to beginners with a shared passion of being outdoors on boards with friends. Four years ago, we started a ski and snowboard race team that has now grown into our own ski club with four teams of ten racers competing in a league up on Mt. Hood, Oregon.
One of our goals had been to get a truck camper that would allow us to travel and do the sports we love, including staying on the mountain for races. Researching all of the equipment we needed it was clear that Torklift rose to the top in all categories, and our initial purchase of their amazing Original FastGun camper turnbuckles has now led us to have numerous Torklift products that help make our love for traveling possible. The SUPER HITCH® Receiver Hitches and SuperTruss Receiver Extension were essential to be able to safely pull our Mastercraft wake boat with our Lance camper on.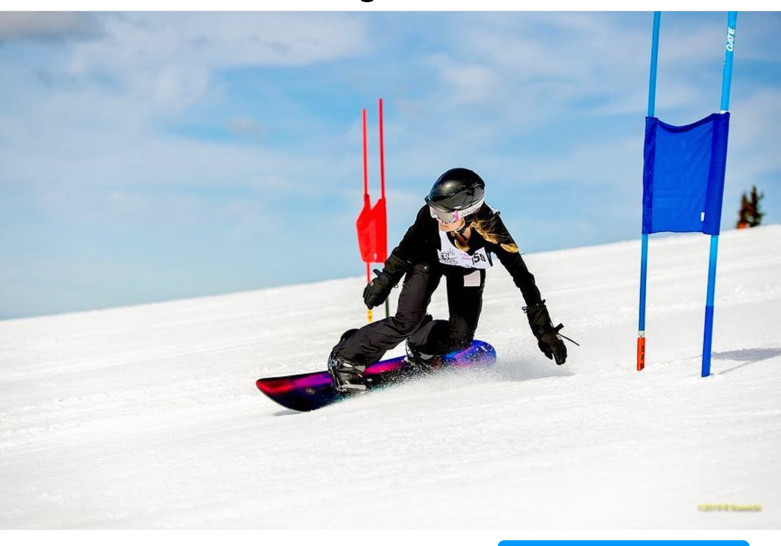 Adding the new StableLoad® Suspension Stabilizer designed specifically for Ford SuperDuty trucks has dramatically improved the handling and stability and solved our sagging bottom problem. Since this resulted in the camper sitting a bit higher, we were grateful for our Torklift SMARTSTEP® GlowStep which allowed us to easily add another step.
We really love supporting Pacific Northwest athletes and businesses who are out there crushing it and Torklift flat out makes the best products around enabling us to chase our passion for board sports and the outdoors, whether it's up the mountain to ski/snowboard or towing the boat to wakesurf and camp with our mates.
Come join our crew on Instagram @nwxventure.
#jumponboards
Paige and Mark, co-founders
Kyle Weisenburger
professional bass angler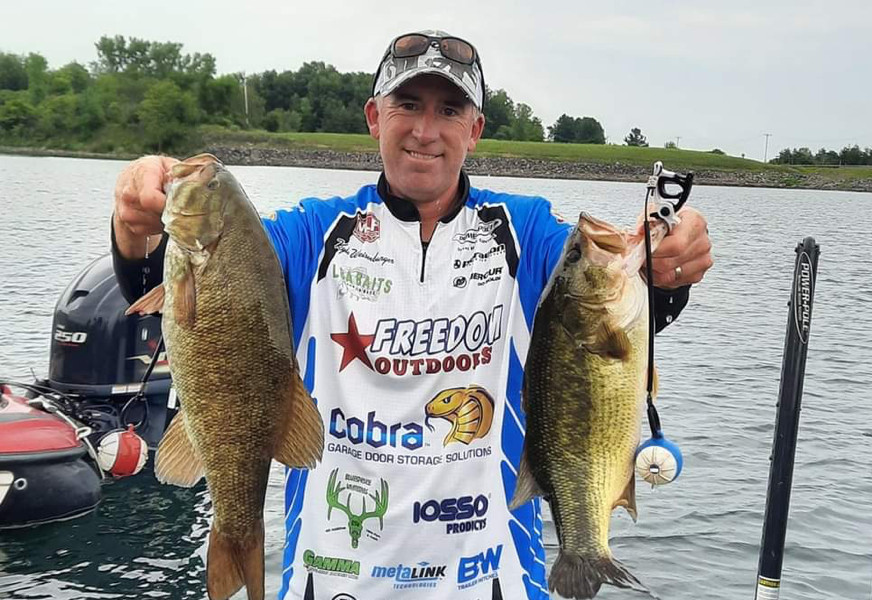 Kyle is from Ohio and is a professional tournament bass angler. He has competed in tournament fishing since 2009. Kyle competes on various levels of competition throughout the country. For the past 6 years, Kyle has competed heavily with Major League Fishing on multiple circuits each year including the Tackle Warehouse Pro Circuit, Toyota Series, and BFL divisions. For 2023, Kyle will also be competing in the Tackle Warehouse Invitationals.
I spend a lot of time on the road and travel thousands and thousands of miles each year as a tournament angler. I will be hauling my Travel Lite Truck Camper, as well as my Caymas bass boat for 2023 and I am looking forward to utilizing a variety of Torklift's high quality products to secure my rig down the highways from location to location, as well as making my loading and unloading of the truck camper as quick and easy as possible at each event!
You can follow Kyle at:
Facebook
Instagram
YouTube
Logan Johnson
professional bass angler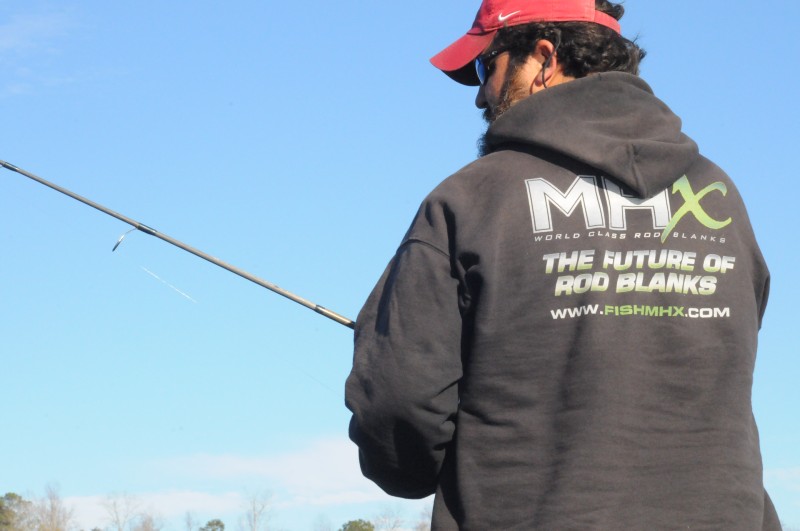 Logan Johnson is a professional bass angler and full-time truck camper resident. He has been a tournament angler for the past 12 years and now travels the US fishing various tournament trails including Alabama Bass Trail North, Alabama Bass Trail 100, MLF Toyota Series, and all three of the Bass Open divisions. He uses the Torklift Fast Guns, Tie Downs, and SuperHitch to carry his house and office from location to location.
"The Torklift products we use make it easy to travel full time and give us piece of mind that our house is secure while towing my office across the country."
Keep up with Logan on Instagram and TikTok at @LJfishing44!
Captain Ray Van Horn
Host of Gypsy Angler fishing TV show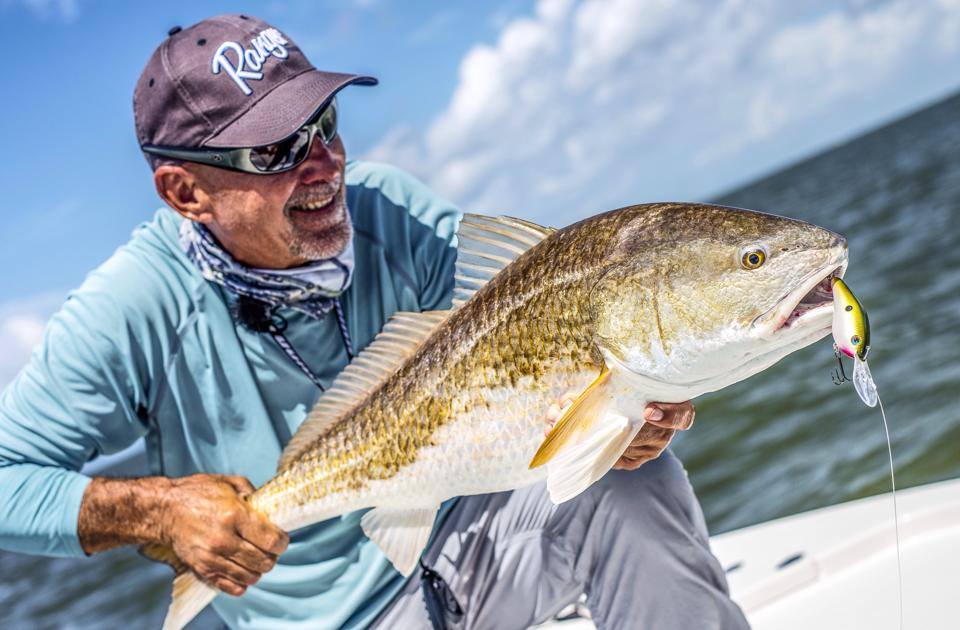 This year Torklift International welcomes Captain Ray Van Horn to our sponsorship program. As founder and host of the Gypsy Angler television show on the Sportsman Channel, the captain travels throughout the states showcasing information for viewers interested in fishing techniques and tactics.
With years as a champion fishing guide and TV fishing personality, Captain Ray Van Horn leads a nomadic lifestyle with his CampLite truck camper and Ranger boat, towed by his GMC truck. Highlighting bucket-list salt and fresh-water fishing opportunities, the Gypsy Angler television program focuses on product use while educating anglers.
Captain Ray Van Horn uses Torklift International StableLoads, Original FastGun turnbuckles, SuperHitch Magnum 30K and the SuperHitch SuperTruss Receiver Extension.
"One of the most important additions I've added to my CampLite truck camper set up are Torklift International StableLoads," said Captain Ray Van Horn. "I realized the difference in better handling immediately. StableLoads also dramatically reduced truck sway that I had experienced before installing them. I have traveled all over the country in my truck camper filming the Gypsy Angler fishing show towing a number of different boats -- StableLoads have provided unbelievable stability."
To learn more about Captain Ray Van Horn and Gypsy Angler, visit: GypsyAngler.com
James Niggemeyer
Professional Bass Fisherman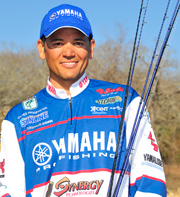 Professional bass fisherman James Niggemeyer joined the Torklift International sponsorship program this year. James is from Texas and has been a tournament fisherman for 14 years. He's been featured on ESPN and other major media outlets as an expert at his sport.
He is competing in the Bassmaster Open Centrals and the Bassmaster Elite Series this year.
James uses Torklift International StableLoads, Original FastGun turnbuckles, Tie Downs, SuperHitch Original 20K and the SuperHitch SuperTruss Receiver Extension.
"I spend a lot of time on the water and quite a bit of time behind the wheel getting to those destinations," James explained. "The people from Torklift International manufacture the finest in towing equipment for truck campers and just about anything else you can dream up. I have tried the others and I am happy that I now have the best tools for the job. The SuperHitch, SuperTruss extension, StableLoads, Original Fast guns and complete tie down systems make my rig far more stable. With this new equipment I'm road ready and safe! I am happy to be a part of the Torklift International Team!"
To learn more about James, visit: JamesNiggemeyer.com
Joel Crawford
Co-Founder of the HILLSHOT HOOLIGANS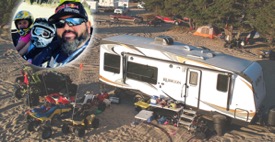 Joel Crawford is a founding member of HILLSHOT HOOLIGANS – a vast group of sand-loving RV enthusiasts who go to any and all extremes to kick up sand with their side-by-sides, quads and ATVS. Joel's rig is outfitted to handle the rigors of sand dunes, dirt biking, ATVs and more. The HILLSHOT HOOLIGANS first began as a local group in Oregon state that has quickly grown to thousands of members across the country.
Joel uses the following Torklift products on his Rubicon travel trailer for all of his off-roading and adventures with his family and friends: GlowStep Revolution RV steps, DirtDestroyer RV shoe cleaning attachment to prevent all that sand at the dunes from getting into the trailer, StableLoad suspension upgrade, PowerArmor RV battery box, Fortress GasLock and SuperHitch trailer hitch.
Ron Boutilier
Jiu Jitsu World Champion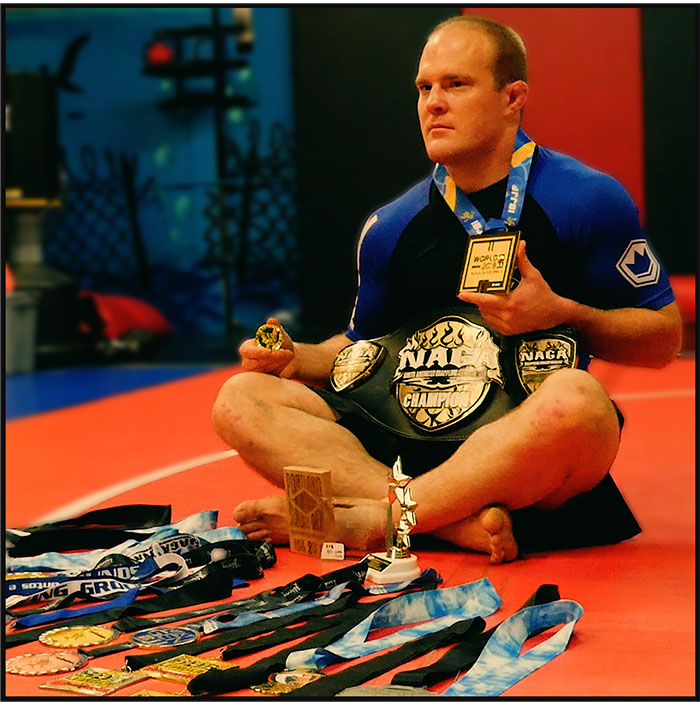 Torklift welcomes Ron Boutilier to our sponsorship program, the Jiu Jitsu World Champion. A member of Olympia-based Hammerhead Mixed Martial Arts, Boutilier became a world champion competitor. In the Male Blue Master 1 heavyweight division, Boutilier took home the gold medal at the 2018 International Brazilian Jiu Jitsu Federation (IBJJF) World No-Gi Championships at the Anaheim Convention Center.
Ron is one of the strongest competitors on the Jiu Jitsu circuit – which means he needs a trailer hitch that is the strongest in the industry. We geared him up with the SuperHitch Magnum 30K receiver hitch and the highest rated receiver extension in the industry, the SuperHitch SuperTruss.
Brian Brawdy and the The Green RV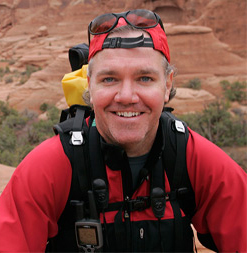 A former New York police investigator who has spent the last 20 years studying philosophy, psychology and comparative religion, Explorer Brian Brawdy now turns his energies to spreading the message of 'Conservation through Exploration' while reminding us that "Exploration is the sign of a healthy mind."
Since purchasing his 1181 Lance Camper, personally designed to harness the natural energies of the sun, wind and rain, he has traveled North America full time in his RV. Referred to as an 'Environmental Pioneer,' 'Outdoor Adventure Expert' and 'Green RVer' Brian's 2008 Wonder Explore Believe Tour took him to 48 states in 10 months with over 100 personal appearances and 70 television news segments.
After having issues with bed mounted tiedowns, Brian is now exclusively running Torklift Tiedowns, Original Fastgun turnbuckles, SuperHitch Magnum 30K, and the SuperHitch SuperTruss Receiver Extension.
To learn more about Brian and his Green RV, please visit his website at BrianBrawdy.com.
Kota Kiriyama
2008 Bassmaster Elite World Champion
"Torklifts heavy duty, easy to use and does not hurt the truck at all! Peace in mind! It fits my situation perfectly because I have to tow a boat all the time. Every fishermen should have them!"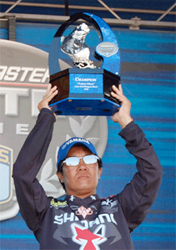 After his amazing year in 2008 Kota Kiriyama was awarded a brand new truck, and pickup camper. Kota came to Torklift looking for a solution to be able to tow his boat that he uses for tournaments, behind his new Truck Camper setup.
Torklift outfitted Kota with the SuperHitch and SuperTruss combination, as well as the Camper Tie Downs, and our top of the line camper turnbuckles the Original Fastguns.
To read more about Kota and his fishing adventures, please visit his website.
http://www.NinjaTacklebox.com
http://www.KotaAmericanDream.com
http://www.KotaKiriyama.com/blog
Greg Vernovage
"I use the best gear when I climb the biggest mountains in the world. I am going to use the best tie-down system out there to protect me when I am off the mountain."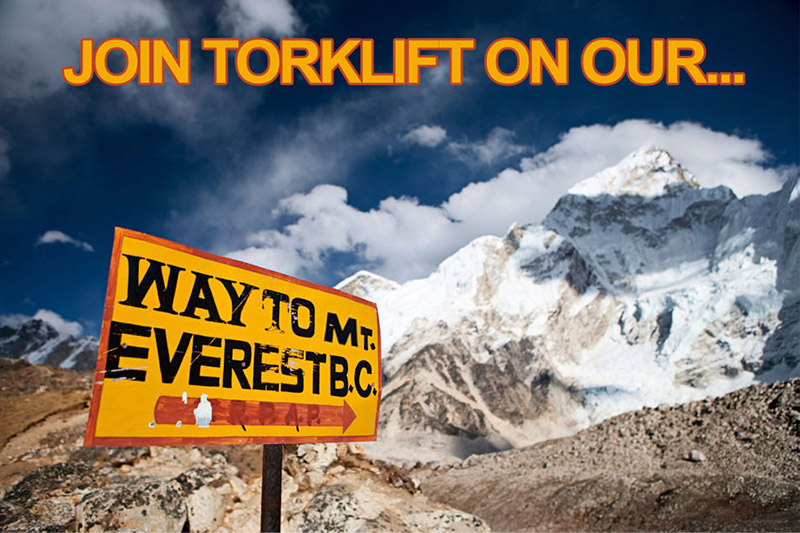 Greg travels the globe year round as a Lead Guide for IMG. He enjoys leading programs on Mt. Rainier, including the Winter and Denali Expedition programs in early season.
When not guiding on Rainier, Greg is active in the Himalayas with 2 successful accents of Cho Oyu, 1 ascent of Lhotse and a first ascent in Tibet.
Greg has also enjoyed successful climbing on Denali, Kilimanjaro, Mexico and Aconcagua. Before embarking on his current career, Vernovage played and coached collegiate volleyball and has had the opportunity to be involved in two Olympic Games winning a gold Medal in the 2000 Sydney Games.
Greg and his team IMG recently summited Everest on May 12th! Click here to read all about the latest summit complete with over 100 photos!
Holly Clarke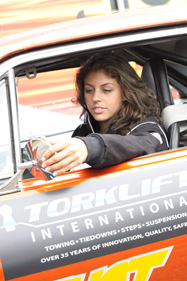 At 17, Holly Clarke of "Just for Fun Racing" is one of the winningest drivers on the west coast. Holly got her racing start when her father, Kevin (of Adventure RV LLC in Chillliwack, B.C.), would take her to watch him race - and then started a team for the kids.
Holly's first ride was an older gas fed car. It was usually the slowest car, but she was just thrilled to be driving. Holly's brother, Travis, races on the "Just for Fun" racing team, which also has a 75 Camaro driven by Carlo Briglio, the team mechanic. Kevin is the crew chief. The team name is no mistake- Holly says " winning isn't everything, just having fun" was the expectation from day 1.
After moving along from her successful Jr. Dragster career, Holly has been driving her 68' Chevy Nova that runs a whopping 114 MPH!


Holly's many accomplishments include:
2006- 1st place in points at Mission
2007- 1st place in points at Mission (2nd consecutive year- never been done by a Jr. Dragster)
2008- 1st place in the Jr. Dragster category, overall highest points winner for all categories at Ashcroft (also a Jr. Dragster first!), Highest points winner in Div.6 national open points in the Jr. lightning category
2009- 1st in the High School division, 5th in Pro division
2010- Goal: speeding Holly's car up to the low 10/ high 9's
Today, Holly is starting her 10th season of driving has decided to make a career of drag racing. "I'm starting to pursue my dreams. I am addicted to the adrenaline!" Holly says when asked about her racing career. Holly's long range goals include racing and modeling full time as a career. She also enjoys working out, boating, sea dooing, learning about new cultures, languages, nutrition and music.
Torklift fans can watch Holly race at: Mission, Ashcroft, Seattle, Portland, Boise, Bremerton, Medicine Hat, Woodburn, Yakama, and Medford Raceway. Wear your Torklift Pride- Holly does!
To find out more about Holly and the rest of the team at their website Just For Fun Racing.

Byron Hanner
Sled pulling: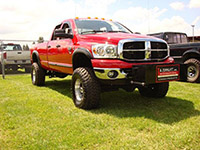 Sled pulling is a competition using tractors and large trucks to pull a heavy sled along a 'track' and is very popular in rural areas. Usually the sled offers progressively greater resistance as it is pulled. It is a great spectacle. The pulling vehicle produces a great deal of noise and smoke, and tends to kick up dirt. The trucks travel about 300 feet. (a typical "full pull" is 300 feet). There are many different classes, from "factory" trucks, to custom built vehicles (modified).

Today's sleds use a complex system of gears to move weights up to 65,000 pounds. Upon starting, all the weights are over the sled's rear axles, to give an effective weight of the sled plus zero. As the truck travels the course, the weights are pushed forward of the sled's axles, pushing the front of the sled into the ground, synthetically creating a gain in weight until the truck is no longer able to overcome the force of friction.

Timeline:
Started in diesel performance with his first diesel in July of 2000. A 1997 Dodge Cummins.
Started sled pulling with the PSATMA in 2003. First sled pull. Won 1st place by 1 ¼" and was "hooked".
Upgraded to a 2003 Dodge Cummins July of 2003.
Installed first Torklift frame mounted camper tie-downs.
Helped get sled pulling started with the NHRDA in 2005. NHRDA Sled pulling director 2005-2007.
In 2006 won 1st place NHRDA Super Modified Sled Pulling Series.
In 2007 won 1st place NHRDA Super Modified Sled Pulling Series.
Upgraded to a 2007 Dodge Cummins May of 2007.
Started working with Torklift.
Started sled pulling with the NWTPA in 2007.
Started sled pulling with the CBSP in 2008.
Multiple 1st place wins in 2008 with the NWTPA and CBSP.
Over 75 hooks in his 7 year sled pulling career.

Current Truck Specifications:
Trucks name: "Reloaded"
2007 Dodge Ram 2500 4x4 "Thunder Road Edition".
Flame Red, Quad cab, long bed.
Factory 325 HP, 600 ft/lbs torque.
Currently 809 HP, 1562 ft/lbs torque.
Suncoast Full Billet 4 speed 48RE Race Transmission
Dynomite Diesel Competition 5.9L Cummins Twin Turbo Diesel.
Front Locker and rear factory Limited Slip, 4.56:1 gears.
BDS 8" Long arm suspension lift.
37" Toyo M/T tires.
Firestone Ride-Rite airbags.
TorkLift Superhitch
TorkLift front frame mounted camper tie downs.
Tekonsha Prodigy brake controller.
Check out Byron's website at BHaner.com.
Amber Holt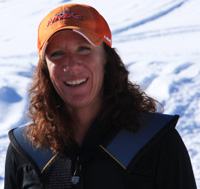 Professional Snowmobile Instructor
Amber Holt is the the Owner and Master Instructor of Backcountry Basics. She has found instruction in all forms a very rewarding compliment to her life's passions. Her instructional background began in her early teens as Professional Equine Trainer and then evolved into the Ski and Snowboard Industry as a Professional Coach and Instructor. At age 23 she joined her local Fire and EMS services where she proceeded to gain higher levels of training credentials as a result of working up ranks.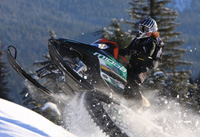 In addition to these experiences and an immeasurable level of passion for backcountry snowmobiling, life's lessons, a college education in the area of Aeronautical Science, Business and Marketing, Business Owner, and what she holds most grateful to is her amazing mentor, her Husband, Budd.
These factors combined built the pillars and pedigree behind the foundation of what Backcountry Basics Snowmobile Clinics has become today.
From Amber's very first snowmobile ride with Budd in Alaska to the present, it has been a personal pursuit to develop and refine an educational means that would allow her to share with others that incredible experience and reward that backcountry riding has to offer.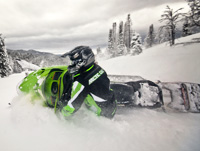 Her greatest enjoyment as an instructor comes from possessing the instructional skills and tools that can enable other riders to overcome their own apprehensions, fears and frustrations. These factors are often the paralyzing roadblocks to enjoying backcountry riding to its fullest.
Amber finds it a great honor to assist in another rider's breakthrough moment when they confidently overcome these blockades and recognizes their endless capabilities!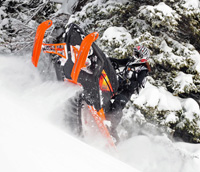 It is Amber's hopes and aspirations to take Backcountry Basics to a level that can be utilized as a worldwide educational resource, and continue to inspire to any skill level of rider, while continuing to strengthen the snowmobiling industry. With the support of Arctic Cat Snowmobiles and 40 plus aftermarket companies Backcountry Basics is able to reach Amber's vision!
For more information, visit Backcountry Basics.