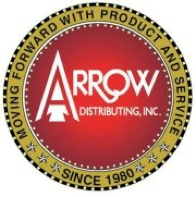 11819 I Street
Omaha, NE 68137
800-228-1001
For more than 30 years Arrow Distributing has been dedicated to providing a wide-range of premier RV and motorhome products and services designed to meet the goals of dealers and service centers. With nine warehouse locations across the country, Arrow is able to deliver the right products accurately and on time with streamlined online ordering solutions. There is no job too big or small for Arrow Distributing.

2530 21st Street N.E.
Calgary, AB T2E 7L3
403-291-1225

Atlas Trailer Coach Products is a national warehouse distributor of parts and accessories to the R.V. industry. Atlas Trailer Coach was established in 1970 and is 100% Canadian owned private company. Atlas has four warehouse locations across Canada, with the head office located in Calgary, Alberta. Atlas carries over 10,000 parts and accessories that represent all major brand name suppliers to a dealer network across Canada. Atlas is recognized as an industry leader committed to excellent customer service, with dedicated friendly, knowledgeable staff, innovative marketing programs and quality products.
2402 W Valley Hwy N.
Auburn, WA 98001
(253) 833-6211

Competition Specialties, Inc. is the West's largest wholesale distributor specializing in high performance parts and off-road accessories for cars, trucks, and SUVs.
Rt. 11 & 15
Port Trevorton, PA. 17864
570-374-1191

Keller offers much more than just parts and accessories. We offer many different products and services to help you, the retailer, sell parts and accessories to your consumer. Keller's also has the ability to help you market your dealership as well. Keller Marine & RV sells and stocks approximately 20,000 Marine and RV parts and accessories.
---
43120 Venture Street
Lancaster, California
(661) 949-3322

Since 1965 Lance has been building America's most popular truck campers. And today, many of them are still on the road — a true testament to the company's philosophy that Quality Comes First. Now Lance is making its mark with travel trailers that are the new towable of choice.
---
1-800-870-9575
Meyer Distributing is a leader in specialty products marketing and distribution. Through numerous strategically positioned warehousing facilities, Meyer serves thousands of customers nationwide with most states via Meyer Logistics direct ship. All Meyer associates have but one goal: To improve our ability to offer the fastest, most flexible and most reliable service in the industry. Our hardworking sales staff, mix of over 500 product lines and our high fill rate provide retailers with what they need to be profitable on a dependable, repeatable basis.
---
6800 Otter Lake Rd.
Lino Lakes MN. 55038
651-429-1515

Northern Wholesale Supply wants to be the pre-eminent wholesaler and distributor of aftermarket recreational products and accessories. By working with the manufacturers of the best available products on the market, and providing our dealers with the most up-to-date and accessible information and multi-format sales support, we seek to build a relationship that will keep our customers with us. Northern Wholesale believes that offering a wide range of high-quality products, together with a specialized sales staff and unparalleled sales-support services helps everybody in the business move forward. Our goal goes beyond selling products at the best price, or delivering orders quickly: our goal is to give our customers the tools they need to sell efficiently and effectively.
---
27150 SW Kinsman RD.
Wilsonville, OR. 97070
503-570-0171 or 800-547-8045

We work hard to provide you quality and value in our products, prices and services to help you meet and exceed your goals, profitability and overall success. Prompt service, accurate shipping; strong business solutions and great RV products shape your business and relationships with your customers. We understand that. That is why our customers favor us with our ongoing loyalty. We know that if we can fulfill your needs in a meaningful way, you succeed. It's that simple.
---
Salt Lake City
1972 South 4370 West Suite E
Salt Lake City, Utah 84104
Phone: (877) 978-0500

Denver 4010 Holly Street
Denver, CO 80216
Phone: (303) 287-5139
---
315 Boulevard Industriel
Châteauguay, QC J6J 4Z2, Canada
1-800-361-9805
Founded in 1976, Enterprise Robert Thibert Inc. is Canada's leader in vehicle accessories distribution. With an extensive inventory of car and truck accessories, electronics, tools, alloy and steel wheels, recreational vehicle parts and accessories as well as hitches and trailer parts, all distributed throughout multiple warehouses across the nation.
Robert Thibert Inc. has warehouses across Canada and "serves more than 10,000 customers throughout Canada so we can ensure the daily deliveries from East to West."
---
Head Office
Seattle, WA
11010 Tukwila Intl. Blvd. 98168
(206) 767-7970
(800) 275-7499
Fax (206) 763-7416
info@sixrobblees.com
Six Robblees' Inc. has been open for business since 1913. Three brothers of varied interests formed the company as J.A. Robblee & Co. in Tacoma, WA. Jim was a sheet metal worker, Bill a locksmith and Herb a bicycle repairman. Although repairing bicycle wheels brought in the majority of their business, by the end of the World War I their experience in tuning bike spokes had been transformed to racing car wheels for drivers of the local Indy car circuit. They had entered the automotive industry.

In 1919 they took on Budd wire wheels and later Budd-Michelin steel disc wheels. Their brother Fred designed and had truck hubs built in Seattle for pneumatic tire conversions. Jim died in 1930 and willed his interest to his six remaining brothers; Bill, Herb, Fred, Ted, Hank and Dick. The company then became Six Robblees' Inc. The locksmithing operation was sold to some nephews in 1948 when Hank and Dick bought out their retiring brothers, Bill, Fred, Herb and Ted.

4954 275th Str.
Langley, British Columbia V4W 0A3
604-626-4100

Western Warehouse is one of the largest "Wholesale-Only" distributors of light-truck accessories in Western Canada. Our focus is unchanged since 1977 - that's when our journey began in truck accessories. Much of our time was spent in retail and it wasn't until 1989 that we began distributing our first product out of a small storage trailer. Today we are one of the fastest growing Truck Accessory Warehouses in Western Canada. With our new facility under construction and scheduled to be completed in the fall of 2006, our new Warehouse will have four times the capacity of our current location. Providing more product and better service to our customers.
---

3303 West Washington Avenue
Yakima, Washington 98903
866-312-0799
Since 1969, Adventurer Manufacturing's reputation has been built on a commitment to customer satisfaction. Our team of manufacturing specialists is dedicated to ensuring excellence in all areas of design, engineering, construction and assembly. Demonstrating a proven ability to listen and respond to our customers' needs, the company has grown from a small regional operation to an international industry leader, with an unrivalled reputation for outstanding service, quality and value.
---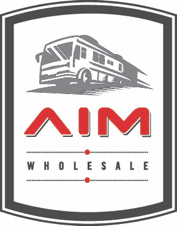 2757 E Chambers St
Phoenix, AZ 85040
800-266-4554
Founded in 1978, Aim Wholesale has many warehouses and distributes over 9,500 RV related parts and accessories. They're consistently increasing the product lines they carry and are a premier provider of aftermarket RV parts and supplies in the southwest region. They exceed customer expectations by providing unparalleled customer service and continuing to build a solid partnership with both customers and vendors.
---

815 Circle Drive East
Saskatoon, SK S7K 3S4
306.665.7755

Grandwest is the largest distributor of quality automotive and truck accessories in Canada and has been providing exceptional service to their customers for over 30 years. From humble beginnings to where the company is today, the mission and values remain unchanged - To provide the best customer satisfaction in the industry. This has been made possible through dedicated and knowledgeable staff and unparalleled inventory selection of quality brand name accessories. Always looking for new products and ways to satisfy the customer, Grandwest is positioned to remain the industry leader for many years to come.
---

800-257-7190

Who we are: Keystone Automotive Operations, Inc., based in Exeter, Pennsylvania is the leading distributor and marketer of specialty automotive equipment and accessories in North America. During Keystone's 38-year history, we have grown from a single auto parts store to a $600MM warehouse distributor.

Service and Reach... Keystone serves the diverse interests and needs of auto enthusiasts and their installers across North America. We have 28 locations serving over 17,000 customers in North America. Keystone offers the largest assortment of specialty products in the automotive aftermarket industry including 250,000+ SKUs from over 600 suppliers.

The company operates four distribution centers and 24 non-inventory stocking cross-docks in the United States and Canada. Our fulfillment network utilizes 300 trucks/trailers providing next-day or two day delivery to customers in 47 states and Canada, as well as exporting to more than 40 countries.

Keystone warehouse operations pick, pull, and pack around the clock to ensure timely product delivery. Our truck drivers cover 30 million miles per year in order to see those orders delivered on time to our customers.

Customers and Suppliers... Both customers and suppliers are integral to Keystone's success. We are a critical link between a highly fragmented group of vendors and an even more fragmented base of customers. Our geographic reach and unique distribution model allow us to offer customers and vendors substantial scale, the most comprehensive inventory selection in our industry, high levels of customer service, and innovative marketing support.
---

1470 Vinci Ave.
Sacramento, CA. 95838
916-992-9703