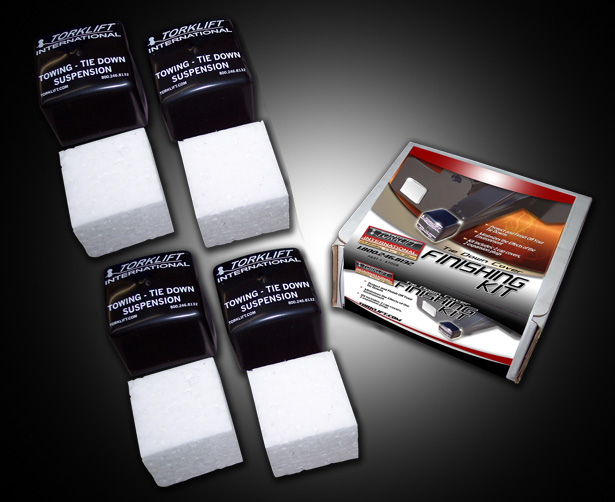 Protect your investment with Torklift International's Tie Down Finishing Kit.
Simply remove the tie down insert, replace it with our special protective foam and cap it off with our finishing kit. This cost effective measure allows you to minimize the harsh effects of the environment such as rust on your tie downs.
Kit includes: 4 vinyl caps, 4 expanded styrofoam plugs
MFG Part Number: A7009
Video
Finishing Kit Videos

True Frame Mount Tiedown install

What Does Lance Manufacturing Think Of Torklift?