2-Way Wiring Pigtail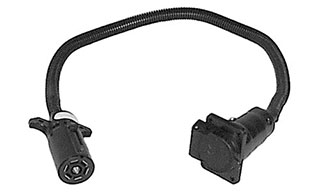 No-Splice Wire Harness for use with Slide-In Truck/Campers or 5th Wheels. Use these pigtail extensions when you install any hitch extender. They provide an extension from the 7-way connector on your bumper to the trailer 7-way connector. It's needed when you have a camper on the truck and are using a hitch extender. Easy, one-minute installation. Comes with a 90-day warranty and is proudly made in the USA.
3-Way Wiring Pigtail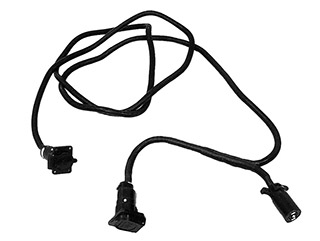 No-Splice Combination Slide-In Truck/Camper and Trailer Towing Wire Harness.
This 3-way, no-splice, truck-to-camper wire harness is designed to plug into your existing rear 7-way RV plug. Leaving two open connectors, one extending up to your truck and one for towing your trailer.
It's designed for use with our SuperTruss Extension or other extensions.
Our multi-purpose wire harness extends your trailer wiring and supplies a lead for your camper wiring. Easy five-minute installation. Comes with a 90-day warranty and is proudly made in the USA
Wire Harnesses In Action