We love the GlowStep Revolution and we are certain you will too. In celebration of the Hershey RV Show, you can get these RV steps up to $75 off at participating Hershey RV Show dealers Sept. 12-24, 2017. Not attending the show? You can still get $50 off the GlowStep Revolution at participating online dealers – visit here to learn more!
The map below shows all the places you will be able to find Torklift at the Hershey RV Show.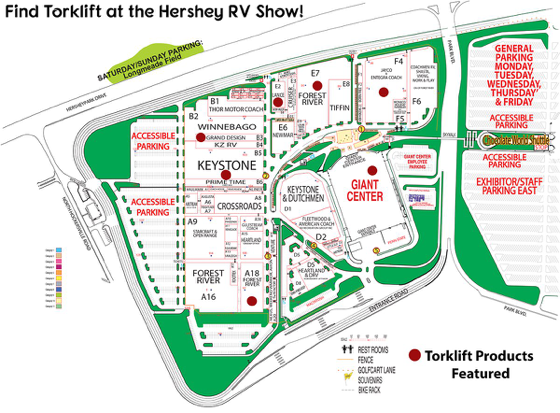 Gimme My GlowStep Revolution and Yeti Cooler
Located at the Gayle Kline booth inside the Giant Center – you will have the chance to enter to WIN the Tundra 45 Yeti Cooler. The winner will be announced Sept. 17, 2017 so make sure you enter before then! Also, we'll be doing a special Facebook promotion where you can enter to win a free GlowStep Revolution RV step for your trailer. Details are at Booth 154 inside Giant Center, so make sure your visit our team for a chance to win these steps!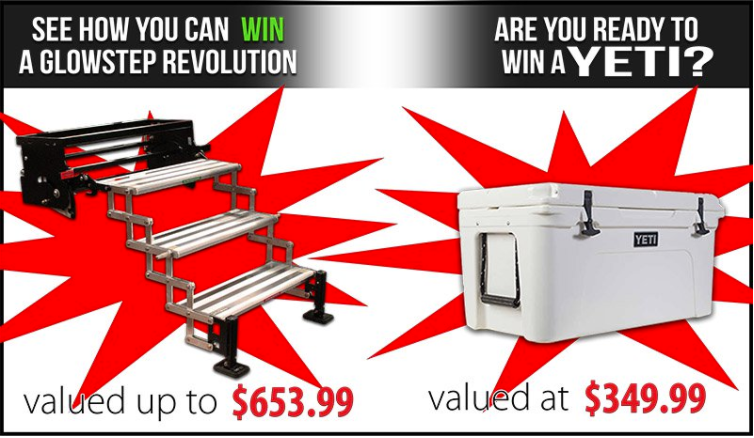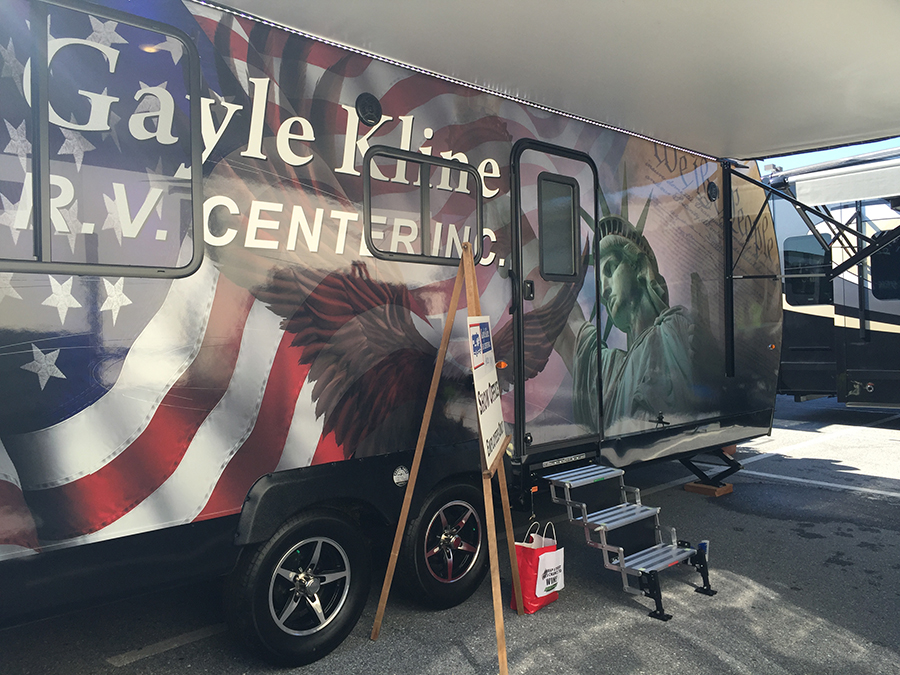 Just like how ice cream brings a smile to your face when it's still ice cold on a hot summer afternoon, we designed a high-quality step system made right here in America that will do the same. With 7-inches of vertical elevation adjustment, these steps are easy on the knees and back, have unparalleled stability by eliminating the unsafe diving board effect, don't require you to lift them over your head for storage and install in your factory step opening – keeping the interior of your trailer dirt and debris free.
Click here for more information about the Hershey RV Show, how you can enter to WIN a Yeti cooler or GlowStep Revolution and read more about the special discount available at participating online dealers for the GlowStep Revolution!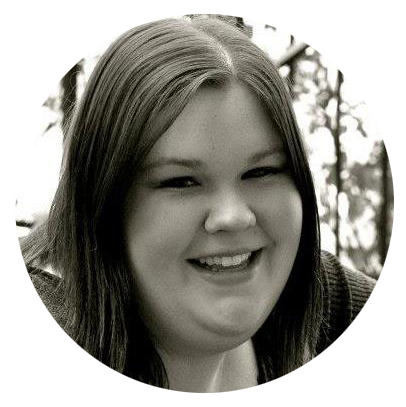 Written by Kerstin Stokes:
As a graduate from the College of Idaho with a B.A. in both History and Art, Kerstin has found her passion for writing and marketing, and has loved every minute of working for Torklift for over 2 years now. She enjoys looking up tasty recipes for baking and daydreaming about future travels.