Blog
Over 40 Years of Innovation, Quality, Safety
Aluminum camper tie downs for Ford trucks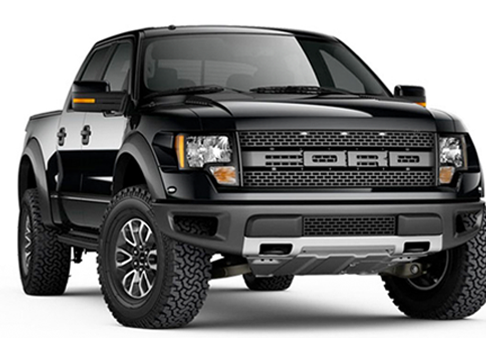 Talon aluminum Tie Downs for
all-aluminum Ford trucksThe number one selling truck in the world is a Ford F150. It's no wonder Fords are a popular truck for hauling truck campers. When looking for Ford truck tie downs for campers, select the strongest tie down application available that features a frame-mounted design for ultimate stability.
Now Torklift Tie Downs for all-aluminum Ford trucks are available in aluminum applications as a nod to Ford's effort at becoming more lightweight.
While hauling a truck camper, achieve the safest set up possible by preventing movement of the camper within the truck and potential damage to the camper or the truck bed. In order to prevent such movement, you'll want the camper and Ford truck to become one unit. As opposed to bed-mounted tie downs that lack stability and potentially cause truck bed damage, install frame-mounted tie downs that attach directly to the frame of the Ford truck. Torklift Tie Downs are individually engineered to each truck model to ensure the best possible fitment on four independent tie down points.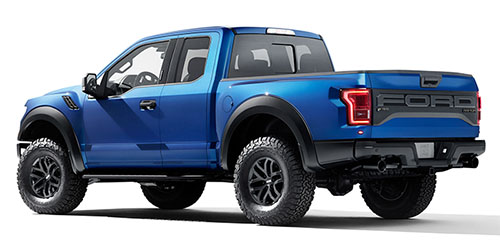 2017 all-aluminum Ford RaptorAluminum and Ford trucks
As we've seen a recent shift to the use of aluminum materials in the manufacturing of Ford trucks, Torklift also uses this material for a lightweight, corrosion resistant application of Ford truck camper tie downs. For optimum performance, Torklift International Talon military grade aluminum Tie Downs are engineered to withstand even the toughest conditions.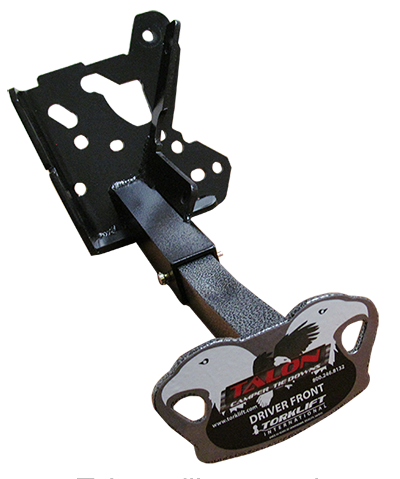 Talon Tie Downs
(actual designs may vary)For the most advanced tie down design on the market, Talon Tie Downs for Ford trucks are the best system available. With lifetime warranty that even covers corrosion, these Ford truck tie downs are completely rust resistant and even stronger than traditional steel tie downs in some applications.
Aluminum Talon Tie Downs are precision crafted from lightweight military grade aluminum alloy just like aluminum Ford trucks, making them up to 50% lighter than steel applications. This lighter tie down system helps relieve unnecessary weight when hauling a camper in order to stay within the payload and rate capacities set by the specific model of Ford truck. 


Jim Weber installed Talon Tie Downs on his 2001 Ford F-350 truck.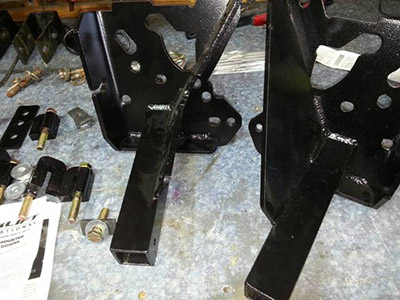 Talon Tie Down installation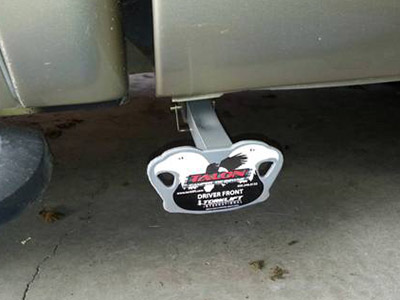 Talon Tie Down on Ford F-350 truck
"I have the Torklift tie down system called the Talons for my camper and I really love them," said Weber. "They are very lightweight, very strong but also very easy to install."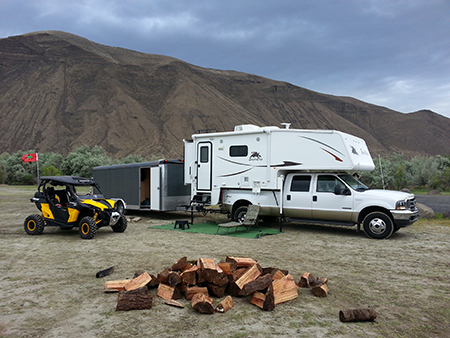 Jim Weber's Ford F-350 truck hauling camper and towing a trailer
"I have a very heavy camper and have had no issues whatsoever with flexing or stressing," Weber explains. "I've had campers for years and these are by far the strongest camper tie down system I've used."
To find aluminum tie down fits for Ford trucks, navigate our automated application guide.

If you don't see your Ford truck year/model on the application guide, check back by calling 800-246-8132 as new fitments are added regularly. If you're local to us, we might even invite you to come in for a test fit.
No-drill camper tie down applications for Ford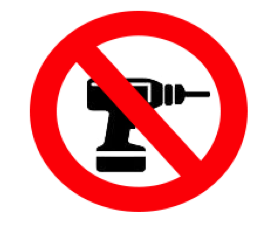 All aluminum tie downs for Ford trucks are no-drill applications. Torklift's camper tie downs are engineered to fit closely to the truck frame, having no impact on ground clearance.
Warranty coverage
Unlike other industry manufacturers, Torklift International's warranty covers the Ford truck tie downs for a lifetime. When Torklift Tie Downs are used with our spring-loaded turnbuckles, the lifetime warranty extends to the Ford truck frame and camper anchor points for the extent of its manufacturer warranty. Talon aluminum tie downs feature a never-before-offered coverage on corrosion. Be sure to call us at 800-246-8132 for warranty details.
Tie down weather caps 

When the tie down system is not being used on your Ford truck, prevent any moisture and road debris from clogging the tie down tubes under the vehicle. With clean tubes, tie down inserts are applied with ease. With the Torklift International Tie Down Finishing Kit, your Ford truck tie downs remain in excellent condition.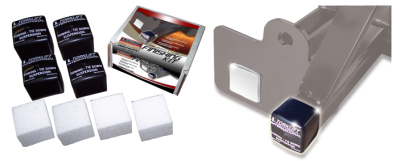 Tie Down Finishing Kit
With the Tie Down Finishing Kit, simply cover the tube with the specialized foam plug and cap to protect from tough elements. The Tie Down Finishing Kit is included with Torklift's rust-free Talon aluminum tie downs for Ford trucks.
If you have any questions regarding Torklift tie down installation for Ford trucks, contact our Tech Support by calling 800-246-8132 or send an email to support@torklift.com.
Comments
No comments made yet. Be the first to submit a comment