Blog
Over 40 Years of Innovation, Quality, Safety
Do I need to lower my truck camper onto anything?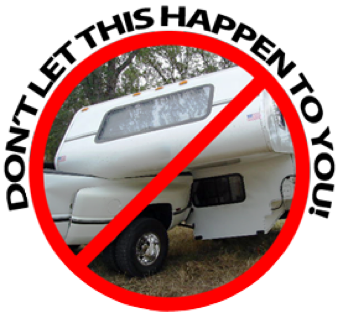 The answer to this question is yes! You always want your truck camper to have maximum support. Whether you are returning to your summer home or preparing for your journey out, making sure your camper has proper support is essential. Torklift has designed two structural supports to accommodate both your long-term and short-term needs. One being the Camper Packer and the other being the FastGun Wobble Stopper. Both products will maintain your truck camper's structure by eliminating frame damage and jack twisting which cab lead to a disaster or risking your personal safety.
Why the DIY isn't cut out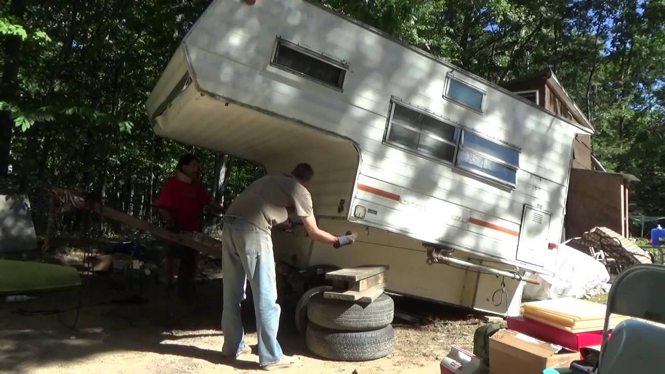 Safety is something you never want to compromise. When traveling to different areas with your truck camper you should be prepared to experience various wind speeds and anything the weather has to throw at you, along with just regular usage like walking from the bedroom to the bathroom. The last thing you want to do is rely on cinder blocks or a DIY project that's made out of 2x4 wood to support your truck camper when it can get hit with 60 MPH winds while in storage. Without proper support, you not only risk sustaining jack or frame damage but having your trailer tip over completely jeopardizing your safety as well. Wind isn't the only contributing factor - simply being in your trailer causing an uneven distribution of weight can also lead to damage or tipping. Over time, the floor can begin to dip inward due to the weight of the camper. We have a way to prevent this. The only way to ensure both the integrity of your truck camper and your safety is to use the proper structural support.
The Camper Packer for long term storage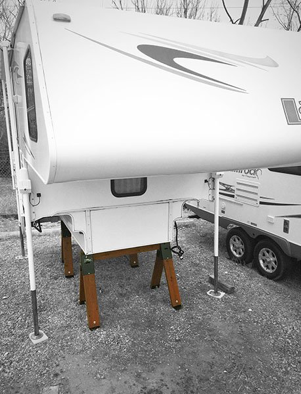 The Camper Packer is the industry's only structural truck camper support base and solution for maintaining campers structure during long term storage. It's 50 inches side-to-side and made of special treated lumber to endure harsh weather that folds up for compact storage. The Camper Packer is the best option for long-term storage as it allows you to lower your truck camper, and can handle twelve times the weight capacity of a typical sawhorse at 6,000 pounds per pair. Having a stable support when properly installed will allow you to avoid the jack twisting as well as frame damage. Distributing the weight amongst the structure minimizes sway and lifts the weight off the four corners reducing the amount of stress on the frame. The Camper Packer is USA made and comes with a five-year warranty.
The Fast Gun Wobble Stopper Stabilizer for short term storage while camping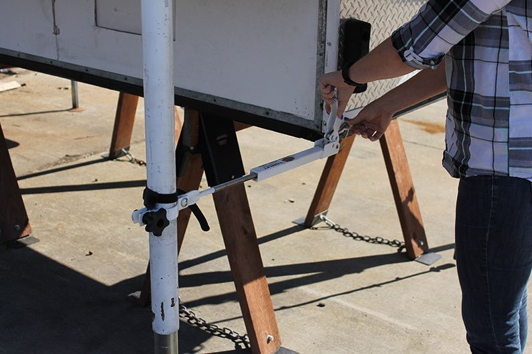 This option reduces stress from camper's jacks and frame with a supportive connection between front camper jack legs and the camper body. The FastGun Wobble Stopper also accommodates your comfort needs as well by eliminating sway that can cause dizziness or nausea from motion sickness. When traveling the FastGun Wobble Stopper stabilizer features a quick disconnect lever action handle that only requires seconds to install or remove with a square or round jack application. It provides all the support you need with convenience. The connection bar is composed from high impact powder coated stainless steel and aircraft grade aluminum. Keyed alike locks are also available to prevent the camper from being backed up into and stolen. This product is also USA made and comes with a lifetime warranty.
If you're interested in learning more about the Torklift International storage solutions including the Camper Packer and the FastGun Wobble Stopper, there are a couple of options for you! You can call us at 800-246-8132 and our tech support would be happy to answer your questions. Or, you can find one of our Certified Dealers near you by clicking here, and they can help get your truck camper set up with the latest and greatest Torklift security products.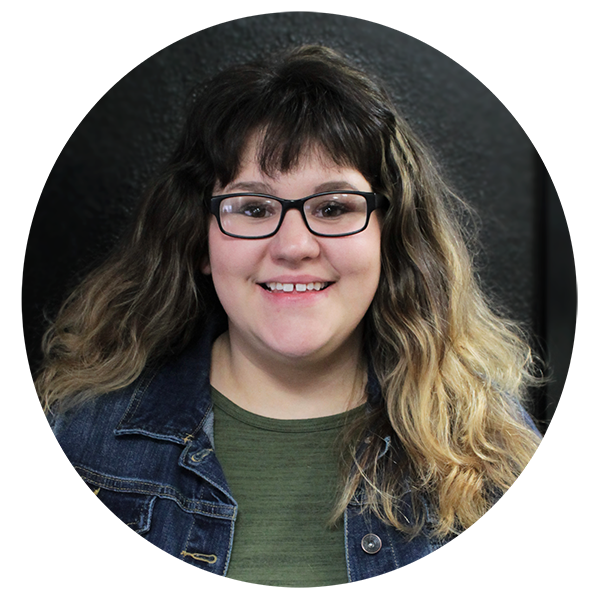 Written by Shyann Guerra:
Being in an environment in which I can problem solve is where I flourish. Every answer to a problem leads me to a new concept to understand or a lesson to learn. When I'm not solving problems I enjoy camping and going to festivals with my family - from the local city center festivals to the mountains of Wenatchee at the Winter Grass, blue grass music festival. Experiencing culture is where my heart is content.