Blog
Over 40 Years of Innovation, Quality, Safety
Everything you need to know about RV shore power cords!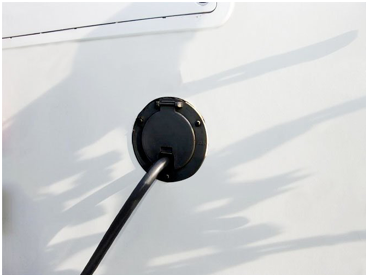 Whether you're new to RVing or a seasoned camper, you should know that RVs require power to run their various appliances and systems. Your rig is powered by either its 12-volt systems, also known as batteries, or by being plugged into a 120-volt power source through an RV power cord, also known as shore power. Shore power requires connecting your rig to an outside power source, either a power outlet or a generator.


Power connections at campgrounds are not all alike. They come with a variety of sizes and shapes of power cords. Different power cords mean different amps, and you have to use the appropriate power source for your rig. Your RV either requires a 30-amp or 50-amp plug to connect to a 120-volt power source at the campground.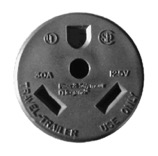 There are items in your RV that won't work unless you are connected to an external power source providing 120-volts. This includes your household outlets, air conditioner, TV and microwave. Usually, these appliances cannot be powered from batteries unless your RV has an inverter to convert DC power into AC power. DC (direct current) power will only send the electric charge in one direction as compared to AC (alternating current) power which changes direction periodically. Getting power from a 120-volt source to your RV is a big deal because some appliances will only work with 120-volt sources. You need to have the right RV power cord for your rig and it needs to be high quality. This is one place you don't want to pinch pennies.
Example of a 30-amp plug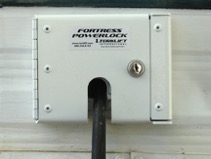 Because your RV manufacturer has provided a high-quality power cord, you don't want there to be any chance of it getting stolen because of the copper that's inside the cord. It could not only mean you have to replace your cord, but it could also cost you hundreds of dollars to fix a damaged camper outlet. The Fortress PowerLock is designed to cover your shore power cord access door to protect your RV power cords from being cut and stolen. It's the only lock available specifically designed for shore power cords in the industry.
Features of the Fortress PowerLock include:
• Lock covers shore power cord access door to protect RV power cords from being cut and stolen
• Prevents theft associated with opening access door and removing power cords
• Easy installation
• Lock and keys included
• Available in black or white high impact powder coat aircraft grade aluminum
• Legendary Lifetime Warranty
• Proudly made in the USA
Kit includes:
• Fortress PowerLock
• Two keys
• All the mounting hardware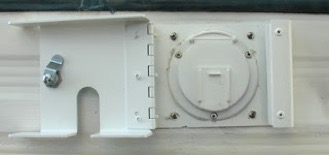 Protect from potential damage to your trailer with this lockable shore power cord hatch
If you're interested in learning more about the Torklift Fortress PowerLock, there are a couple of options! You can call us at 800-246-8132 and our tech support would be happy to answer your questions about protecting your shore power cord from theft. Or, you can find one of our Certified Dealers near you, and they can help you and get you set up with one of these RV locks.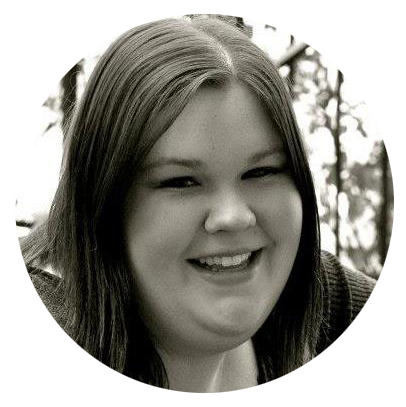 Written by Kerstin Stokes:
As a graduate from the College of Idaho with a B.A. in both History and Art, Kerstin has found her passion for writing and marketing, and has loved every minute of working for Torklift for over 2 years. She enjoys looking up tasty recipes for baking and daydreaming about future travels.
Stay Informed
When you subscribe to the blog, we will send you an e-mail when there are new updates on the site so you wouldn't miss them.