Blog
Over 40 Years of Innovation, Quality, Safety
Talon tie downs: Keep your camper secured with an eagle's grip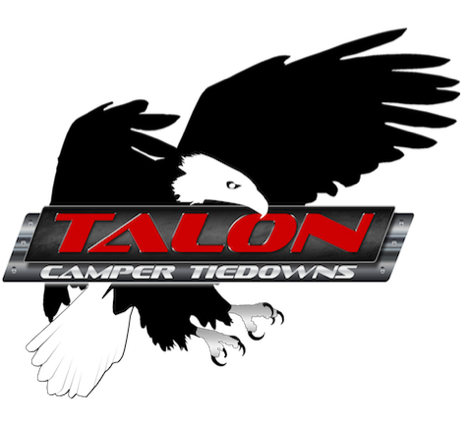 Talon truck camper tie downs is the toughest tie down system on the market. Developed to handle the most extreme conditions, Talon Tie Downs are made from military grade aluminum alloy and sealed with high impact powder coat. Like many great birds of prey, Talon Tie Downs are exceptionally strong, light weight and free for life—of rust, that is. No matter what adventure you have planned, you can trust Talon Tie Downs to keep your truck camper tightly in its grasp.
New arrivals weekly
Talon Tie Downs fit a variety of truck frames, all
applications bolting directly to the frame with no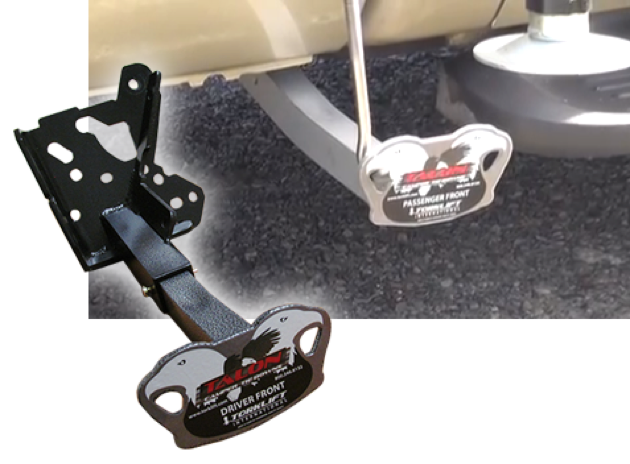 drilling required. This includes popular Ford, Dodge RAM and Chevy trucks, with new fits being added weekly. Because these custom truck camper tie downs are engineered and designed for specific vehicles, they ensure that your truck camper has the most stable and secure fit available in the industry. Whatever you're looking for—whether Ford tie downs, GMC truck tie downs, Dodge RAM tie downs or Chevy truck tie downs, no other truck camper tie down system performs like the Talons.
If you're the owner of one of the following vehicle makes or models, you're in luck—these 2016 tie down applications have just been made available:
• 2016 Chevrolet/GMC 2500 Crew Cab, Bed Length: 6.5'
• 2016 Chevrolet/GMC 3500 Crew Cab, Bed Length: 8'
• 2016 Dodge RAM 3500 Crew Cab, Bed Length: 8'
To check for updates on additional fits for Talon Tie Downs, visit our automated application guide.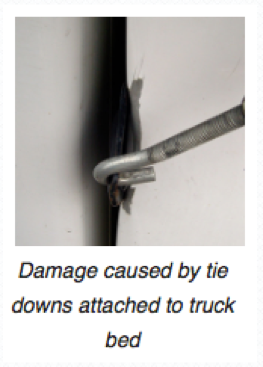 Frame-mounted camper tie downs
Talon tie downs bolt directly to the vehicle frame, which offers a dramatic improvement in the handling of your vehicle when hauling any size of truck camper. Frame-mounted camper tie downs help eliminate vehicle sway and camper movement, offering a safer and stable ride for you and your family. Also, because the frame is the strongest part of the truck, you'll be happy to avoid damage to your truck bed or bumper when using Torklift frame-mounted camper tie downs. There have been countless instances where folks switch to Torklift frame-mounted tie downs as a result of bed-mounted applications damaging their truck bed, bumper or even vehicle frame.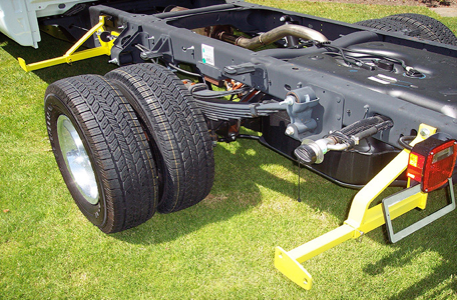 Talon truck camper tie downs attach to the truck frame (shown in yellow for contrast)Don't take our word for it. Vehicle manufacturers also strongly recommend attaching campers directly to the truck frame with no extra holes being drilled in the horizontal flanges of the frame side rail. Talon Tie Downs provide a solution to both problems: they attach directly to the frame and no drilling is required. Talon tie downs for 2016 Chevy trucks (or Fords, Dodge RAM or GMCs…) quickly bolt to the frame. All fits for Talon Tie Downs maintain the integrity of your truck.
Quality guaranteed
Both the Talon tie down receiver tube and insert are made from 100% military grade aluminum—the same material trusted by the US armed forces. Talon Tie Downs are unrivaled in strength and durability. While Talons are reinforced to hold up in any environment, they are also ultra-light weight and are completely concealed when in use so that ground clearance is not affected. The Tie Down Finishing Kit is also included with each set to help protect the tie down tubes when not in use. Also learn how to lock tie down inserts with our new Tie Down Locks.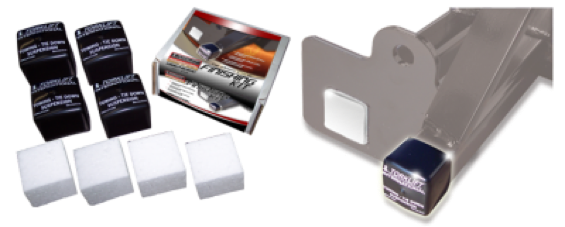 Tie Down Finishing Kit is included with Talon Tie Downs
Both our warranty and faith in our products is unmatched. Like all Torklift products, Talon tie downs are proudly made in the USA and backed by Torklift International's legendary lifetime warranty. For additional information and warranty details, call us at 1-800-246-8132.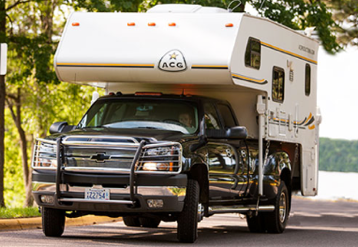 Go anywhere with Talons and your truck camperUnparalleled performance
Whether your next adventure takes you through winding roads in snowy mountains or down a leisurely drive along the coast —no matter the severity of the terrain—Talon Tie Downs will help keep you safe while you're on the road so you can focus on what's really important: the journey.

To find a Talon aluminum tie down fitment for your 2016 truck, learn more about Talons or search our automated application guide.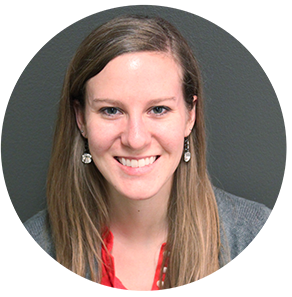 Written by Jenica Donahue:
Jenica holds a B.F.A. in Creative Writing from the University of North Carolina Wilmington. She is a freelance writer interested in blogging, copy writing and editing. She enjoys exploring new places and hiking in the Pacific Northwest.
Related Posts
Comments
No comments made yet. Be the first to submit a comment