Blog
Over 40 Years of Innovation, Quality, Safety
The secret to loading a truck camper and avoiding truck and camper damage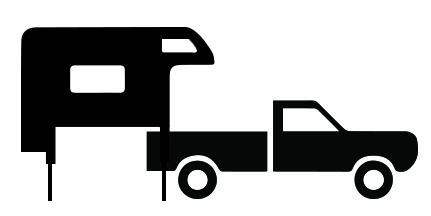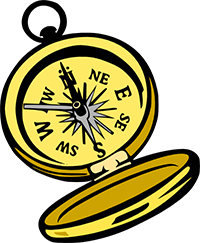 Loading and off-loading a truck camper onto a truck undoubtedly requires a bit of practice and general know-how of backing a vehicle in reverse. If you're nervous about truck camper installation at the campground, you're not alone. A lot of folks choose to keep their truck camper on the truck to avoid any challenges or hassle. By doing so, it may limit your explorative abilities as your vehicle is a useful tool for a quick trip to a grocery store or anywhere a truck camper might not be so convenient to lug around. We've even known some folks that decided against a truck camper and opted for a travel trailer instead, just to avoid this task. If you're worried about a stolen camper, read how the FastGun Wobble Stopper camper stabilizer keeps your truck camper locked and secure while you're away.

Loading the truck camper doesn't have to be a big production, especially when you have the experts at Torklift on your side. Take a look at the basic steps for loading a truck camper onto a truck:

#1) Hold the phone
Before you whip out the iPhone like it's a miracle remote device, know that we don't endorse being on a phone when installing a truck camper. That would likely do more harm than good. What we mean is before you begin, there are some tips that help properly prepare yourself, the truck and your truck camper.
• Recruit a spotter – Guidance is key when it's difficult to see areas of clearance while in reverse.
• Make the bed – Your truck bed should be cleared out and a protective rubber mat is often used to help give the camper unit traction once it's in place. Be sure to remove the tailgate of the truck.
• Crank it up – We're not talking about the radio…. Adjust the camper jacks so the truck camper is lifted up to the appropriate height.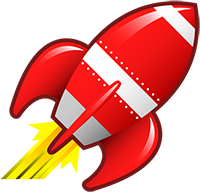 #2) Ready for take off
• Level ground – It makes it easier to line up the camper when the ground is level and flat. Be conscience of where you unload and know you'll have to load the camper back on in the same spot.
• The stars align – Center the truck camper to the truck and back up in a straight line, adjusting as needed.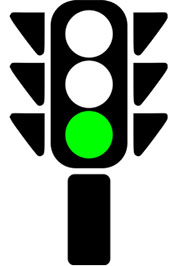 • Red light, Green light – At several points while backing the truck underneath the truck camper, have your spotter check the following areas for clearance and withhold on proceeding until they give you the "green light."
o Centered on both sides
o Clearance on both wheel wells
o Make sure the camper's power cord is clear from being cinched underneath the camper
• Soft landing – To prevent damage to both the truck bed and front face of the camper box or bulkhead, install the Torklift International Camper Bumper Kit. Also known as camper bump stop pads, the rubber camper bumpers safely position the camper onto the truck without worrying for scratches and dents.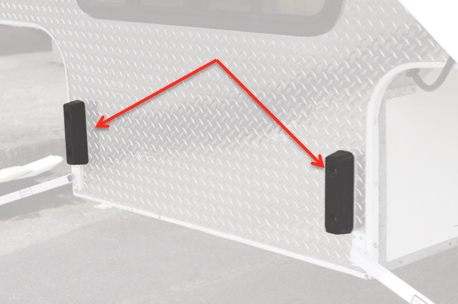 Camper bumper kit for protecting truck bed and truck camper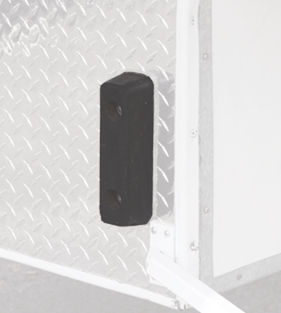 Truck camper bump stopWith a universal fit to any truck camper, the camper bumper kit is 8"x2.5"x2" and allows for truck camper installation. You'll want the lower end of each camper bump stop to come into contact with the top edge of the truck bed, allowing it to act as a spacer between the truck camper itself and the truck. Once the truck camper is in place, slowly lower the camper by raising all four camper jacks. This will align the camper bump stops perfectly to the top of truck bed.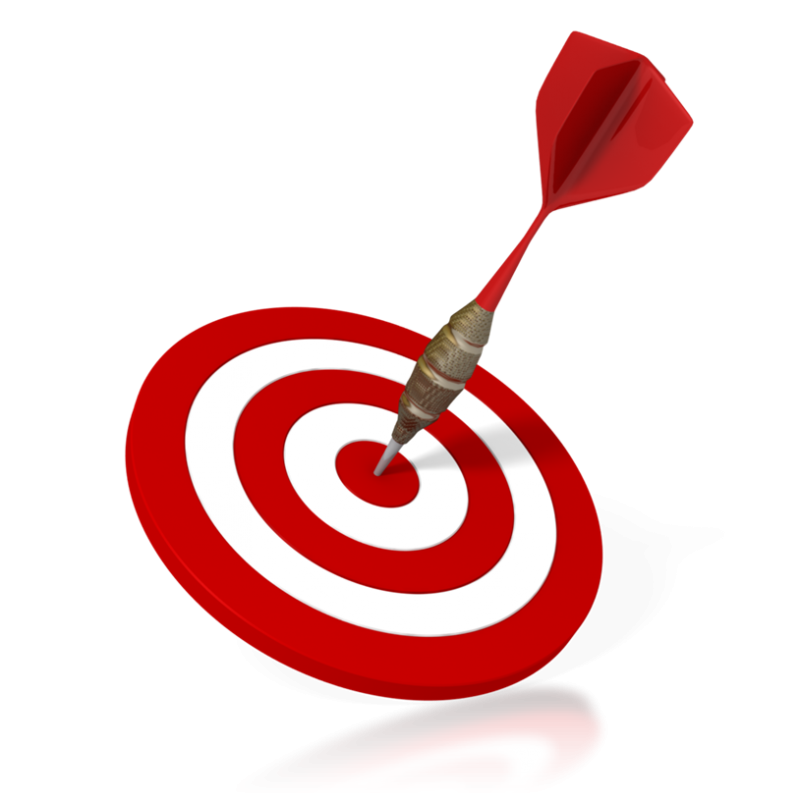 #3) Ready to roll
Bull's-eye! Now that you've loaded the truck camper into the truck bed with the use of the Camper Bumper Kit you've successfully avoided:
• Potential scraping and damage to the truck bed
• Dings and dents to the front face of the truck camper
Use Torklift frame-mounted camper tie downs and any Torklift International turnbuckles like the quick-disconnect FastGuns and you'll be ready to hit the road knowing the truck camper is stable and secured.
Choose to load the truck camper in a method most comfortable for you. Take a look at another example on how to load a truck camper as this Torklift customer documents his experience on YouTube.

"I use the Torklift FastGuns. I just find them super easy, especially when I'm doing this as many times as I do," says YouTuber Amped79. "I used to use the chains — no more."
For added stability and improvement of handling, upgrade your truck's suspension with StableLoad suspension stabilizer, just like user Amped79.
Click here for more information on the Torklift International Camper Bumper Kit, or find a dealer near you by visiting the Where to Buy section on our website.
---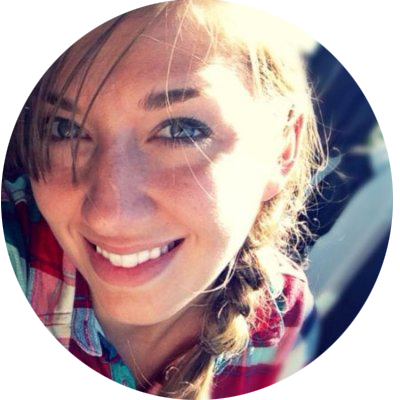 Written by Sheryl Bushaw:
As a graduate from Arizona State University with a B.A. in Journalism and emphasis in Public Relations, Sheryl is a passionate writing professional with focus in areas of copy writing, social media and creative design. She is a travel enthusiast and explorer-extraordinaire with a zest for life.
Stay Informed
When you subscribe to the blog, we will send you an e-mail when there are new updates on the site so you wouldn't miss them.