Blog
Over 40 Years of Innovation, Quality, Safety
How to Tow a Trailer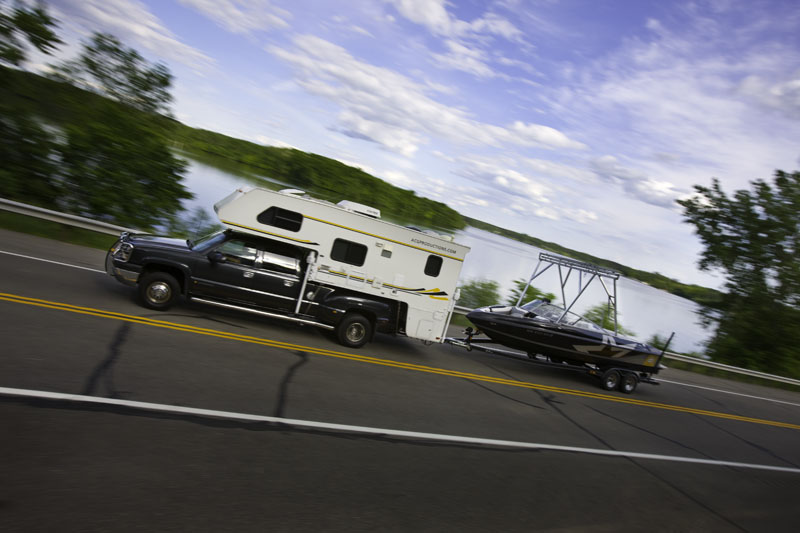 Do you plan on boating this summer? What about camping with some big toys like ATVs and dirt bikes? If you are planning on doing any kind of outdoor adventures that will involve you bringing extra cargo or a trailer, chances are you'll need to tow with a trailer hitch! While it may seem intimidating, setting up and towing a trailer is easier than it looks.
The following information on towing basics applies to most towing applications whether the trailer hitch is towing a boat, a car, or travel trailers and other items that need a lift from point A to point B. What it basically comes down to for hitch towing is: weight! Weight is incredibly important when it comes to towing, both knowing how much weight your trailer hitch can tow and how much weight your truck, hitch and ball mount can handle. Learn more below.
1. Make sure your vehicle is rated for towing the load
Before you even being loading up the trailer, you need to make sure that your truck is strong enough to tow the weight you are wanting to haul. You need to check to determine the weight limits in the owner's manual and determine the appropriate hitch to have installed.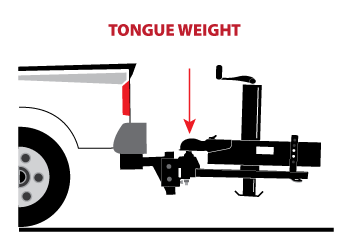 • You need to find a few numbers before towing:
o The gross trailer weight (GTW), which is how much the trailer weighs fully loaded
o The maximum tongue weight for your vehicle to determine the class of hitch you'll need to tow the load
o The maximum weight of the trailer tow vehicle combined which should never be exceeded, also known as the gross combination weight rating (GCWR)
2. Make sure your hitch is the appropriate class
Now that you have all the weight rating numbers - is your hitch strong enough to tow all the weight you need?
• Hitch Class 1: 200 pounds tongue weight, 2,000 pounds towing weight
• Hitch Class 2: 350 pounds tongue weight, 3,500 pounds towing weight
• Hitch Class 3: 500 pounds tongue weight, 5,000 pounds towing weight
• Hitch Class 4: 1,000/1,200 pounds tongue weight, maximum of 12,000 pounds towing weight
• Hitch Class 5: 1,700/3,000 pounds tongue weight, maximum of 17,000/30,000 pounds towing weight
o Look for hitches that are no-drill and completely bolt-on, like the SuperHitch Original, to
prevent any potential rusting of your frame from the drilling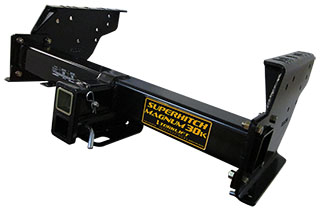 • Beyond Class 5: As trucks are getting more heavy duty and are manufacturers are coming out with 21,000 pound tow rated hitches. Also, Torklift has a bolt-on hitch, the SuperHitch Magnum, which is rated at 3,000 pounds tongue and 30,000 pounds towing with weight distribution
Depending on your application, it's often that trucks are used to both tow and haul at the same time. If the cargo in the truck bed blocks the trailer hitch receiver by crossing the threshold of the vehicles rear-end, you'll need specific towing equipment to uphold your ability to tow. The SuperHitch SuperTruss extension pairs perfectly with each model of SuperHitch to give you the ability and convenience of extending your tow hitch in the safest way possible. Take advantage of the versatility of your tow vehicle by giving it the tools it needs to go big.
Not sure if you can install the hitch yourself or need to take it into an aftermarket shop or dealership? Watch the video below to see how to install a trailer hitch and how easy the SuperHitch is to install:
3. Attach the trailer to the vehicle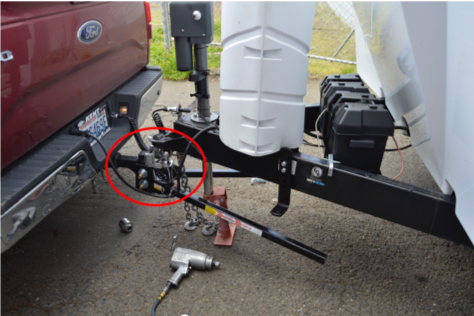 Now that you have all the weight rating measurements, the correct hitch installed on your truck and the proper ball mount installed in your hitch receiver, you're ready to hook up your trailer! Use the tongue jack to raise the trailer and align it with the ball mount installed on the hitch. Lower the trailer tongue down onto the ball and secure the tongue.
The trailer tongue is on the ballmount installed in your hitch, now you cross the safety chains to the hooks near the vehicle hitch frame, making sure that there is enough slack in the chains, but not so much that they drag on the ground or else sparks will be flying! If your trailer is on the heavier side, it might be a good idea to consider weight distribution for your hitch to even out your towing load.
4. Activate the lights with the wiring harness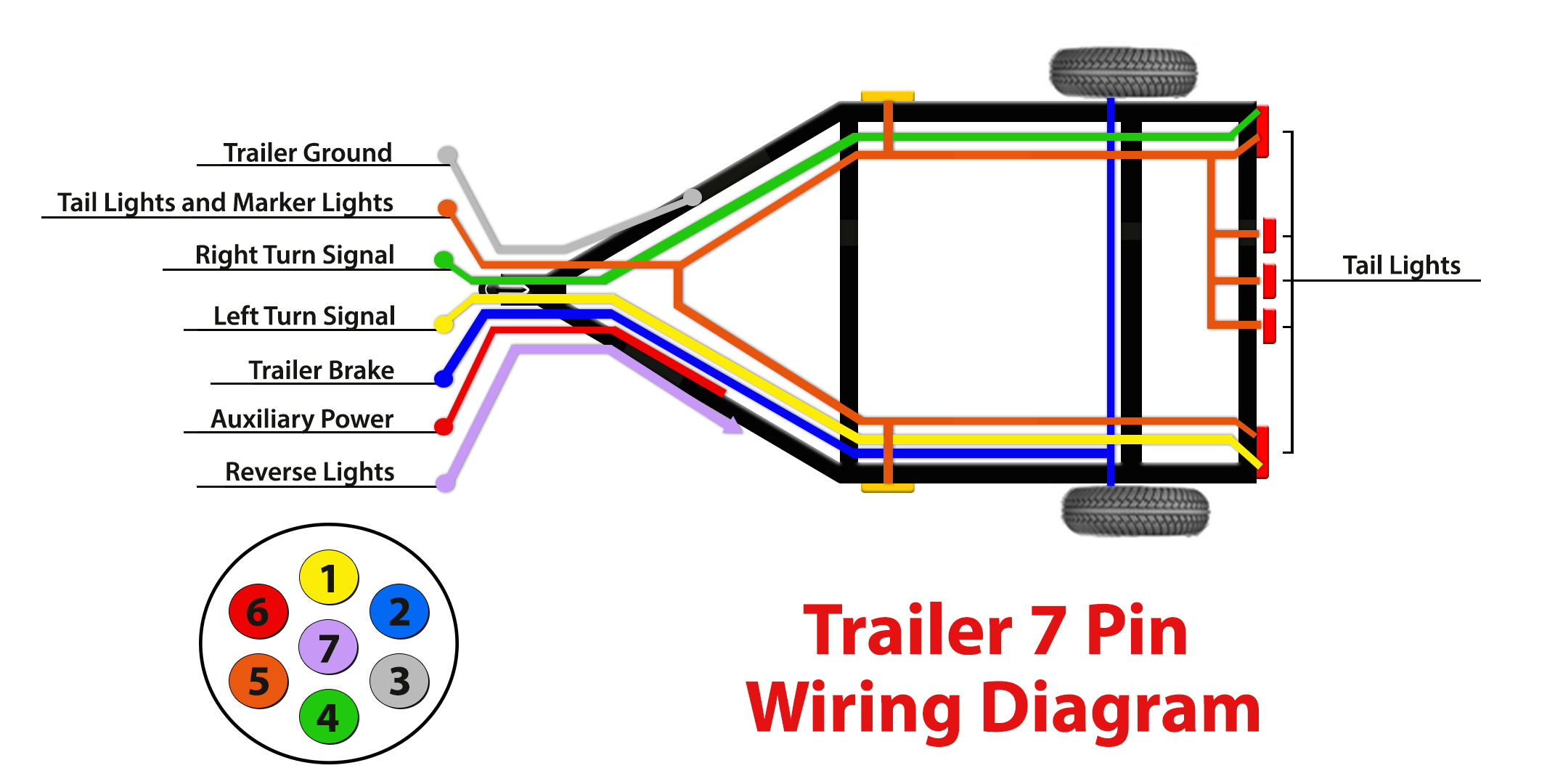 Now that you have your trailer hitched up, now it's time to hook up the wiring harness. The wiring harness is incredibly important when it comes to towing because it makes sure that your trailer's brake lights, turn signal and other connections between the truck and trailer function properly.
Generally, wiring harnesses employ a simple color-coded connection that makes it easy to hook up the lights to the harness. Because of this, it should make it easy to install the connector properly to the tow vehicle's harness.
5. Final Checks
Now that you have installed the hitch, hooked up the trailer and installed the safety chains, you should be ready to tow behind your truck! But, before you drive off, it's important to do final checks to ensure that everything is 100% good to go. This includes:
• Check the tongue weight once fully loaded to make sure you are still within the safe zone of towing weight
• Make sure everything is secured down and that your lighting is plugged in and running properly
• Look at your tires and make sure they are inflated correctly for proper towing
6. Drive!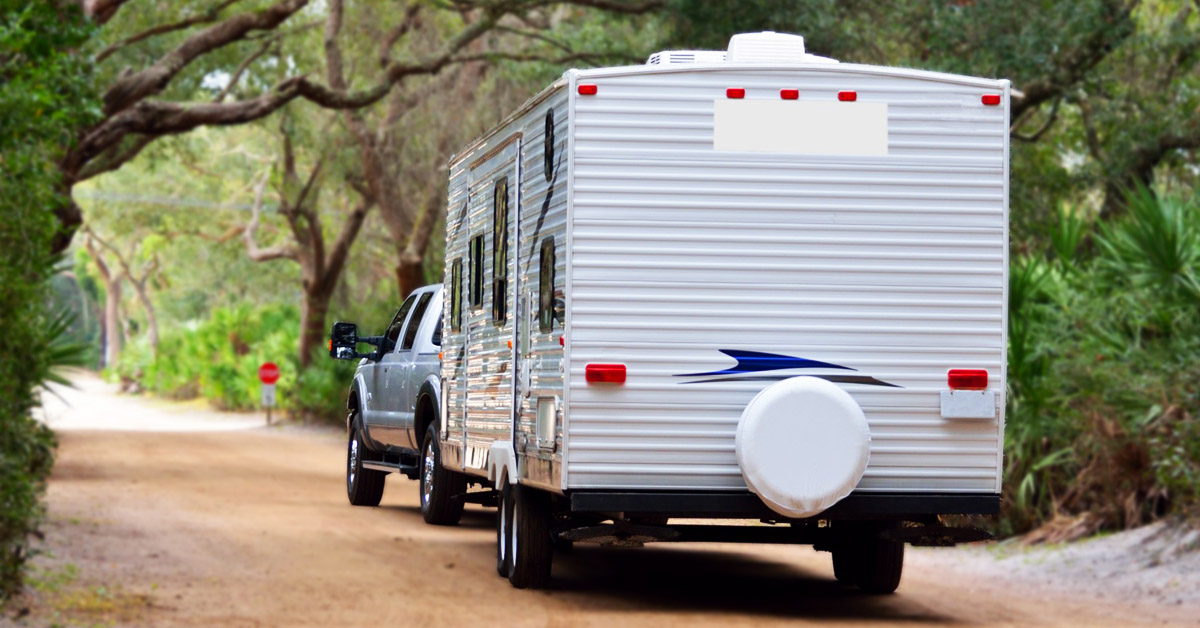 You are now ready for your adventure! Don't forget that your driving style while towing should be different than how you drive in your typical vehicle. Your vehicle and trailer are much less maneuverable and nimble than your car or truck is without a trailer. It's critical that you always compensate for the added length the trailer adds when you change lanes so that you don't run anyone off the road as well as increasing your stopping distance behind other drivers.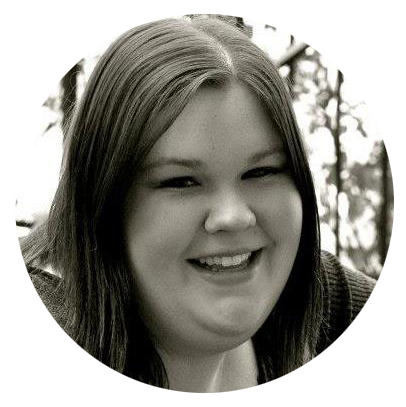 Written by Kerstin Stokes:
As a graduate from the College of Idaho with a B.A. in both History and Art, Kerstin has found her passion for writing and marketing, and has loved every minute of working for Torklift for over 2 years. She enjoys looking up tasty recipes for baking and daydreaming about future travels.
Stay Informed
When you subscribe to the blog, we will send you an e-mail when there are new updates on the site so you wouldn't miss them.