Blog
Over 40 Years of Innovation, Quality, Safety
The GlowStep Revolution works with the Arctic Fox Trailer – campers celebrate!
We recently had a customer interested in the GlowStep Revolution bring their Arctic Fox trailer into our Retail Product Development Center and we are very happy to report that the GlowStep Revolution works with the Arctic Fox trailer!
There are some minor modifications needed – the factory steps are welded into the trailer so an established RV shop should be able to easily remove your factory steps and bolt the GlowStep Revolution into place.
Similar to the staircase found in your home, the GlowStep Revolution entry step system has the shortest riser height in the industry at only 7.5-inches. The step's adjustable features are like planting roots each time you deploy the steps, giving you that feeling of security everywhere your RV takes you and a major upgrade from factory trailer steps. With GlowStep Revolution, you know your family can safely enter your trailer or fifth wheel day or night, rain or shine and worry-free. Best of all, the steps are firmly planted so your unit no longer shakes back and forth with entry and exit of pets or people.
Another great feature of the GlowStep Revolution is that it stores in the same place as your current factory steps outside the trailer. Just pull out the pin and lift the lever to release the steps and adjust them to the height you need on any level or unlevel terrain. There's no lifting the steps over your head into the doorway or spilling dirt and other things inside your trailer.

Features of the GlowStep Revolution include:
• Only RV step system with 7 inches of vertical precision elevation adjustment
• Unparalleled stability eliminating the unsafe diving board effect
• Direct bolt-on installation easily replaces your factory step system
• Earth to RV: Brings step to ground level (No more unsafe booster step)
• Landing gear quickly levels on uneven terrain
• Ground supported connection to RV - No more shaking as people or pets enter and exit
• Similar to the staircase in your home, the 7.5-inch step riser height accommodates those with limited mobilityo structures, trees, service bays or inside of a storage facility
• Step system accessories: Handrail, pet safety barriers and shoe cleaning attachment
• Made from 100% lightweight aircraft grade aluminum and stainless steel (rust free)
• Designed specifically for all RV towables
• Bushing bearing bolted for maximum stability and longevity - also provides smooth operation when deploying or retracting steps to prevent binding and grinding common with factory steps
• Locking mechanism secures steps for safe travel while improving ground clearance
• SureGrip™ step tread eliminates jagged holes commonly found on factory steps
• Self-illuminating steps glow in the dark for up to ten hours with only five minutes of light exposure - no batteries
• Safely enter and exit your RV after dark
• Sold in applications for 2-6 steps
• Legendary Lifetime Warranty
• Legacy step system: With the ability to add or remove steps, take the GlowStep Revolution with you when you trade in for your next RV

• Proudly made in the USA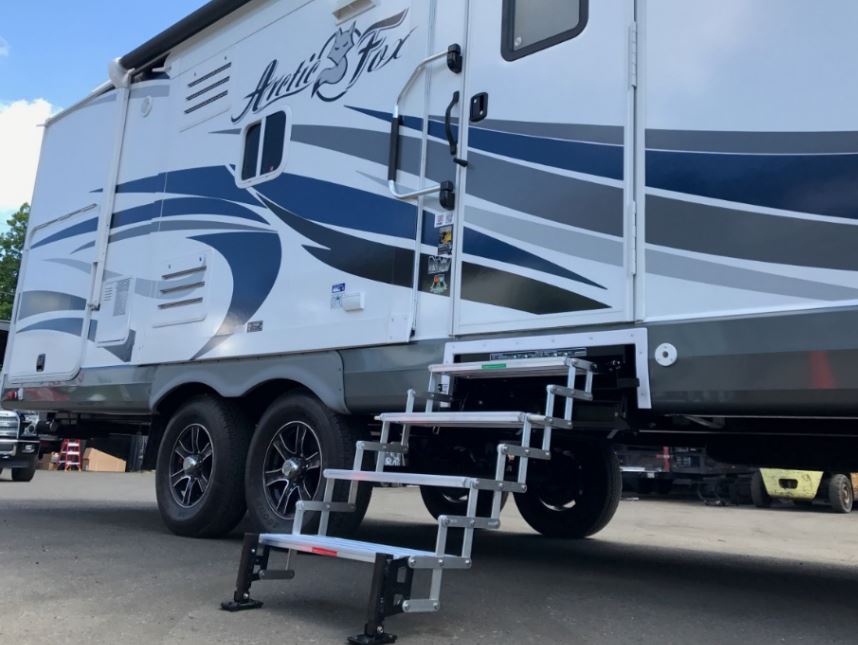 If you're interested in learning more about the Torklift International
GlowStep Revolution
RV steps, there are things you can do! Call us at 800-246-8132 and our Tech Support would be happy to answer your questions about upgrading to the GlowStep Revolution. Or, you can find a
Certified Dealers
near you by visiting here, and they can help you with your questions as well as get you set up with new steps for your RV.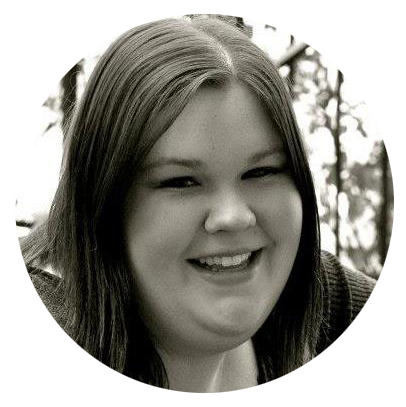 Written by Kerstin Stokes:
As a graduate from the College of Idaho with a B.A. in both History and Art, Kerstin has found her passion for writing and marketing, and has loved every minute of working for Torklift for over 2 years. She enjoys looking up tasty recipes for baking and daydreaming about future travels.
Related Posts
By accepting you will be accessing a service provided by a third-party external to https://www.torklift.com/