Blog
Over 40 Years of Innovation, Quality, Safety
Torklift Supports Local Community with Christmas Toy Drive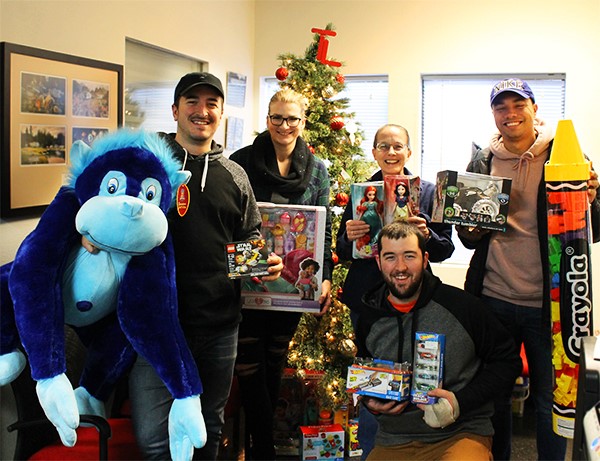 Torklift collects toy donations
for the City of Sumner
It's beginning to look a lot like Christmas at Torklift International manufacturing facility in Sumner, Wash. Each year, Torklift makes it a priority to give back to the community. As a family-owned company in business for 41 years, our mission and focus is to improve the lives of others, which includes our customers, our employees and of course, our community.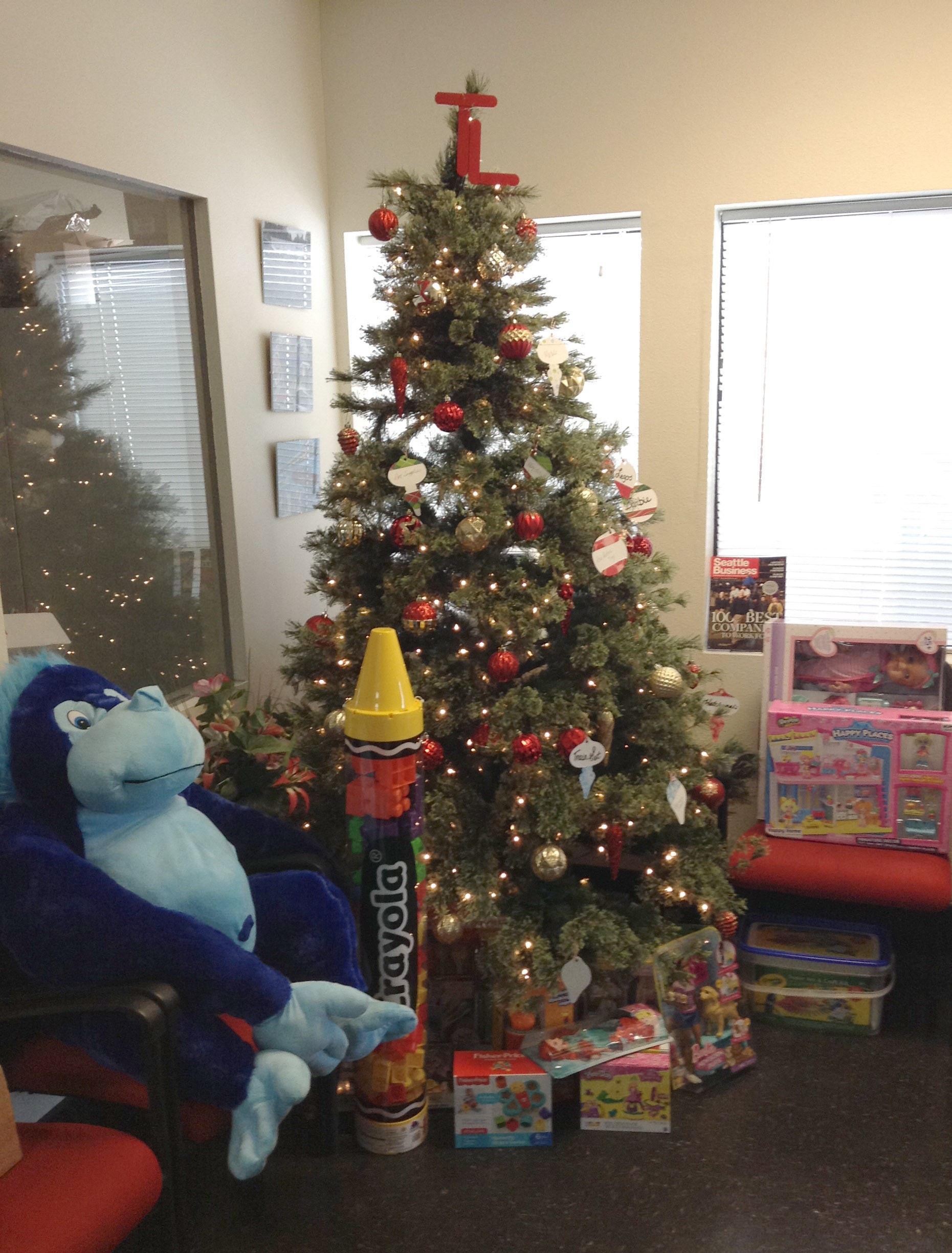 Donation gifts pile up underneath
the Torklift Christmas Tree
Each year Torklift organizes the Kent Turkey Challenge, which in its seventh year has raised $140,893 cash donations and 45,060 pounds of food for the Kent Food Bank. As a friendly competition between local businesses and organizations to raise the most donations, hosting this event each year is critical to supporting the Kent Food Bank that provides food to local families in need. Click here to learn more about the Kent Turkey Challenge.
In recent years Torklift has also has participated in the Sumner Toy Drive organized by the Sumner Police Department. With our Torklift Christmas tree shining bright in our lobby, Torklift employees have collected toys for boys and girls of our local community. Every kid deserves a warm and blessed Christmas holiday, and we hope our efforts contribute to building happy memories.
The sense of family and pride in our culture defines Torklift as place where we care for one another. In addition to supporting the Kent Food Bank and collecting toys for local children, Jesse, one of our welders from our manufacturing unit, came across another opportunity to hopefully make a difference. While walking in downtown Seattle, he noticed several young children without a home and freezing out on the cold streets. To make sure these children are warm, he sought to collect hat and mitten donations to deliver to the children. Our Torklift family agreed this was something we could help with, and in response have collected several hats and mittens for the children of Seattle area.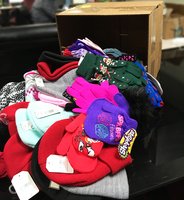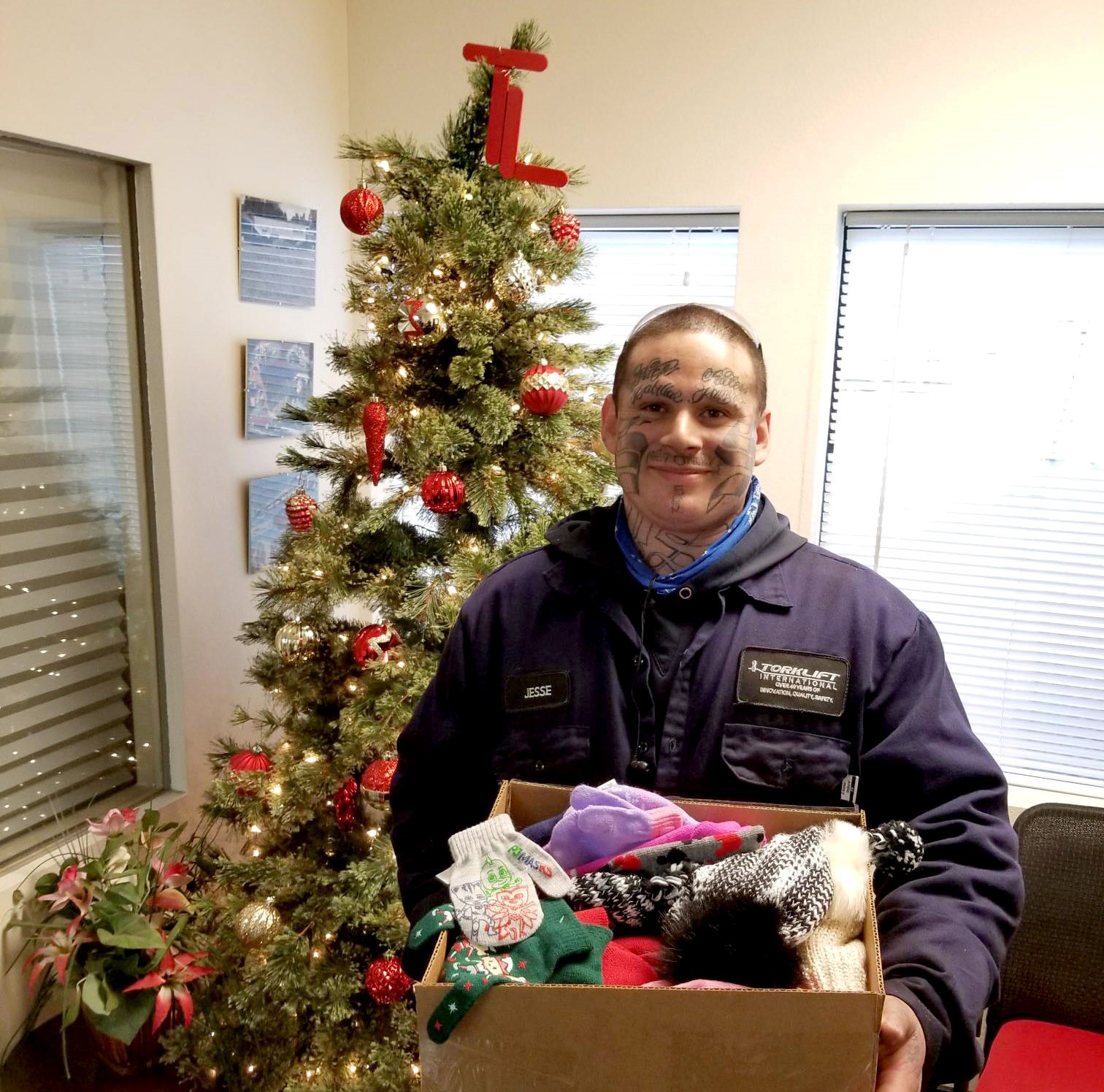 Jesse helps collect hat and mitten donations for the children in seattle
This time of year is a time to celebrate family, friends, warmth and joy. By giving back we hope we've been able to brighten the holidays for children and families in the greater Seattle area. We wish everyone a very Merry Christmas and a happy New Year!
Written By: Sheryl Bushaw
Comments
No comments made yet. Be the first to submit a comment