Blog
Over 40 Years of Innovation, Quality, Safety
Get hooked on Torklift's frame-mounted Talon Camper Tie Downs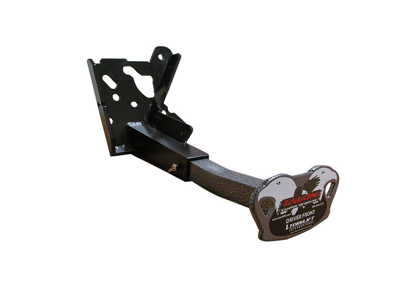 Torklift's Talon camper tie down receiver (black) and insert (silver)Do you have any qualms regarding your current truck camper tie downs? Are they perhaps rusty or experiencing corrosion? Does that make you worry about how secure your camper actually is when you're on the road? Or are you perhaps worried about lack of ground clearance? Torklift's frame-mounted tie downs will put your mind at ease.
If you answered yes to any of the above questions, then it may be time to look into the best Torklift International has to offer when it comes to frame-mounted truck camper tie downs: the high performance Talon Tie Downs.
The Talon camper tie downs were engineered to not only meet, but exceed the toughest demands of the most extreme adventurers. Proudly manufactured in the U.S.A. out of 100% military grade aluminum, the tie down receiver tube and the tie down inserts are ultra-lightweight and boast rust-free corrosion protection for life. Better yet, the Talons are easy to install with 100 percent no-drill applications. Completely hidden when not in use, there is no loss of ground clearance. Torklift tie downs smart engineering and frame-mounted design provide the best ride quality in the industry. Every purchase of a set of Talons also includes a Finishing Kit to protect tie downs from water or road debris and Torklift's International's Legendary Lifetime Warranty, the only of its kind in the industry.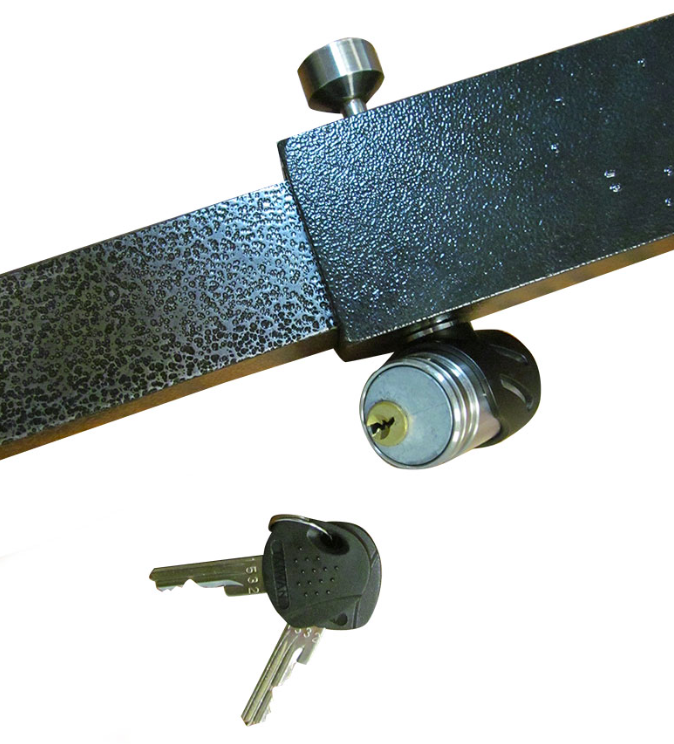 Tie Down Locks in action:
securing your tie down insert to the receiver tube And for those of you interested in a little extra security to prevent the theft and inconvenience of costly replacement of your tie down inserts, Torklift also offers Tie Down Locks that not only secure your tie down insert to the receiving tube, but are compatible with both the aluminum Talon Camper Tie Downs and the steel True Frame Mounted Camper Tie Downs, making them an ideal and versatile accessory.
Regardless of which of our tie downs you happen to fancy, it's important to know how your tie down system should fit. We often hear confusion around loose and rattling camper tie down inserts, so we'd like to briefly overview how tie down inserts should properly fit into the tie down receiver tubes.
You may note your tie down inserts don't fit as snugly into your frame-mounted tie down receiver as you'd initially think. But rest assured, your camper tie down system was specifically designed this way. It is designed to allow the tie down insert to pivot upward and make the tube's corner points to make contact with the inside of the tie down receiver.
But why, you ask?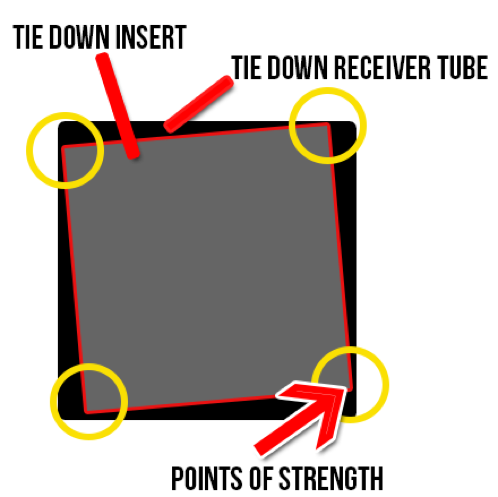 Because the corners of the square tubing are the strongest aspect of the tie down design. When tension is applied using turnbuckles to connect the truck camper, the insert pivots/twists upward within the tube allowing pressure to be applied to the corners of the tube which is again, the strongest point of the tube. This ensures your truck camper is soundly secured. Once your tie downs are secured to your camper via turnbuckles, there is no longer any movement from the tie down insert within the tie down receiver — meaning no "rattling" tie down inserts while on the road. To eliminate any unwanted rattling or noise after your adventure, simply remove your tie down inserts and you're good to go.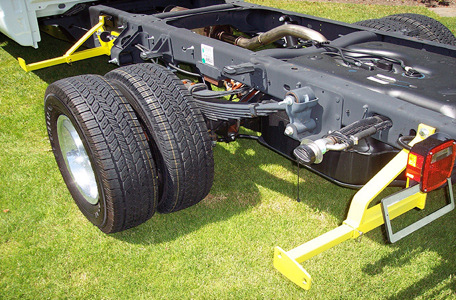 True frame-mounted Tie Downs (shown in yellow) and Talon Tie Downs become part of your truck's foundation: the frameDon't compromise when it comes to safely securing your truck camper with an inferior tie down system when Torklift International has your back with the frame-mounted Talon camper tie downs. Learn more about Talon Tie Downs by clicking here or find the fitment for your truck on our application guide.
Happy Travels.


---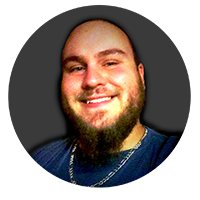 Written by Jake Holley:
As a graduate from Western Washington University with a B.A. in Creative Writing, Jake Holley is an aspiring writer with a passion for language, philosophy and seeking out obscure films and literature. He is also an unabashed metal head and looks darn good in a suit.
Related Posts
Comments
No comments made yet. Be the first to submit a comment