Blog
Over 40 Years of Innovation, Quality, Safety
5 benefits of installing Torklift camper tie downs on a Dodge Ram truck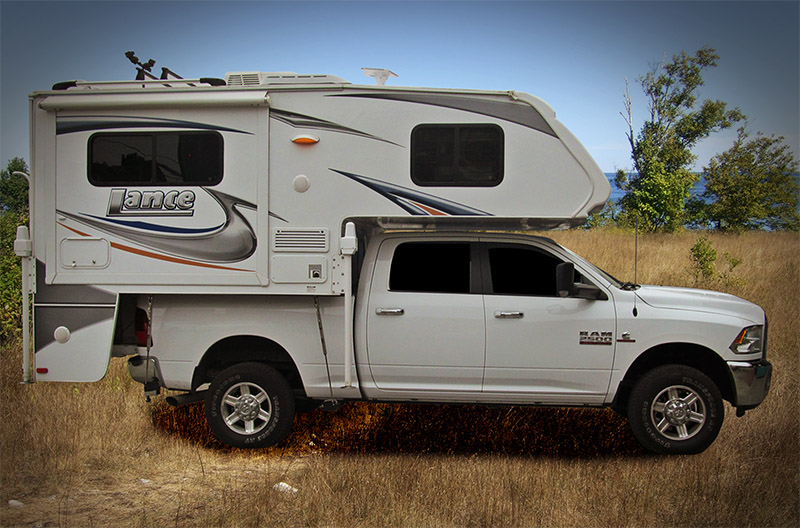 Lance Camper and frame-mounted tie downs on Dodge Ram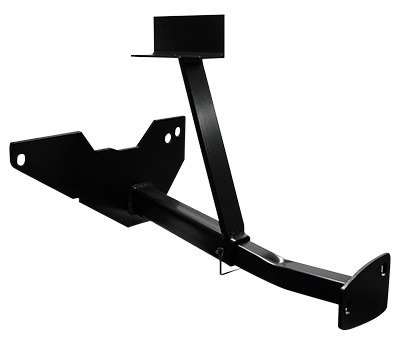 Tie down fits for Dodge Ram (actual designs may vary)If you are planning to haul a truck camper on a Dodge Ram truck, choose frame-mounted camper tie downs.
Attaching your camper directly to the Dodge Ram truck frame is the absolute strongest tie down system to secure a camper. By doing so, expect a multitude of benefits.
Benefit #1
Torklift tie downs for Dodge Ram trucks are the strongest, safest and most secure way to haul a truck camper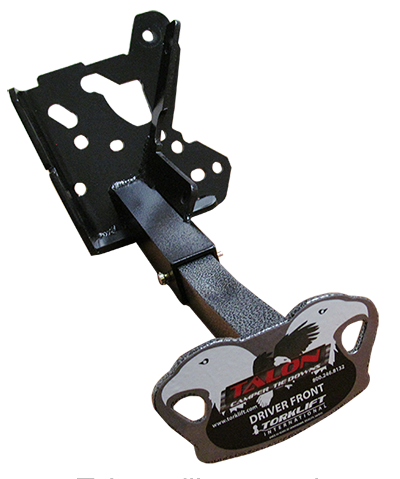 Military grade aluminum camper tie downs for Dodge RamTorklift International camper tie downs feature the best possible fitment due to the advanced design, created specifically to each model of Dodge Ram trucks. The tie downs are tucked under the vehicle and bolted to the Dodge Ram truck frame. Torklift International Tie Downs for Dodge Ram trucks are high impact powder coated and available in steel as our original TRUE Frame-Mounted Tie Down and also our newest line of military grade aluminum alloy, appropriately referred to as the Talons.
Newly available, the military grade aluminum Talon Tie Downs are the most advanced tie down system you can find. Featuring anti-corrosive and rust-free capabilities, Talon Tie Downs for Dodge Ram trucks are built to withstand destructive conditions and excessive exposure to typical wear and tear out on the road. Talon Tie Downs are engineered to be as strong as our steel line of tie downs and in some applications they are stronger than the steel designs. Since they are precision crafted from aluminum alloy with a durable powder coat finish, the aluminum tie downs are up to 50% lighter, alleviating any unnecessary payload when it comes to hauling a heavy truck camper.
Benefit #2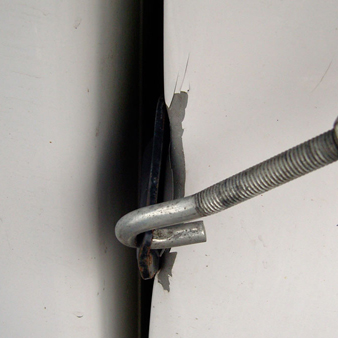 Bed damage from bed-mounted camper tie down
Frame-mounted camper tie downs prevent any possibility of bed or bumper damage
One hundred percent supported by the truck frame, Torklift Tie Downs are the best solution to avoiding damage to your Dodge Ram truck. Other tie downs that mount to the truck bed or bumper may require deliberate drilling, causing permanent and irreversible destruction. Take advantage of Torklift's TRUE Frame-Mounted Tie Downs to uphold the integrity of the Dodge Ram without compromising the condition of its bed or bumper.
With frame-mounted tie downs, the set up is invisible when tie down inserts are removed and the camper is unloaded. There is zero loss of ground clearance and the aesthetics of the Dodge Ram truck are never compromised.
"I was amazed at how easy it was to install and how unobtrusive the installation is. When I am not using the truck camper, the tie downs won't even show! The quality of the system seems to be terrific. Very well built and engineered."
– Lynn King
Benefit #3

Easy to install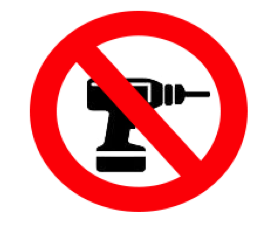 Camper tie downs for Dodge Ram trucks bolt directly to the frame on four separate points. With two in front and two in the rear, this is the most stable application for holding down a truck camper. People who install Torklift camper tie downs on their 1994 – current Dodge Ram truck find that all installations do not require drilling.
"I purchased a pair of front tie downs for a 2003 Dodge Ram dually. When I read the instructions about fishing the bolts though the frame, all I pictured was loosing the bolts inside the boxed frame. Well, long story short, it worked out great. I could tell they [Torklift] really did their homework. It's nice to do business with a company that puts out a product that installs exactly like it's supposed to."
– Jeff Christensen
Benefit #4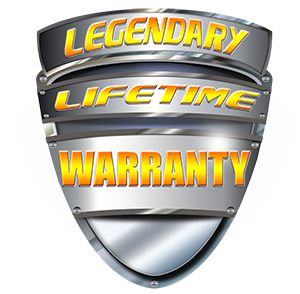 Torklift Tie Downs for Dodge Ram trucks come with the best warranty you can find
Every Torklift International Tie Down is scientifically engineered and crafted in the manufacturing facility in Sumner, Wash., and comes with the legendary lifetime warranty. Warranty extends to the frame of the Dodge Ram truck and anchor points of the camper if secured with Torklift Tie Downs and spring-loaded turnbuckles for the extent of the manufacturers warranty. The warranty for Talon military grade aluminum tie downs features an additional industry exclusive corrosion protection warranty on its finish for a lifetime to the original owner. Give us a call at 800.246.8132 for warranty details.
Benefit #5

Torklift provides ways to ensure your Dodge Ram tie down system remains in great condition
We like to think these extras are more necessity than accessory. By securing a camper onto your Dodge Ram with Torklift Tie Downs, the best way to protect both the tie downs and camper anchor points is by using spring-loaded turnbuckles. The Original FastGun turnbuckles with quick-disconnect handles and spring tension indicators take the term 'convenience' to another level. With FastGuns, tie down a camper to a Dodge Ram pickup in less than 4 minutes. Don't hassle with chains and tools, or worry whether you have your tension set correctly. FastGun turnbuckles are tool-free, lockable and made from 100 percent aircraft grade stainless steel and aluminum. Click here for more information on camper turnbuckles.

Long Range FastGun spring-loaded camper turnbuckle
For the best way to protect tie downs, apply the Torklift International Tie Down Finishing Kit. When tie down inserts are removed, simply cap off the outer end and push the special foam plug into the back end of the tubing. With the Tie Down Finishing Kit in place on Dodge Ram tie downs, road gunk, moisture and debris won't negatively affect your set up (included with Talon Tie Downs and sold separately with our steel tie downs).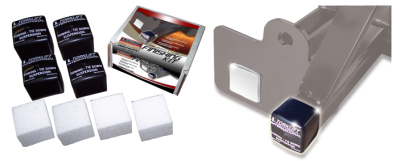 Tie Down Finishing Kit
To see application fitments on tie downs for Dodge Ram trucks, use the automated application guide or click below to look for traditional steel Torklift Tie Downs or high performance Talon Tie Downs made from aluminum.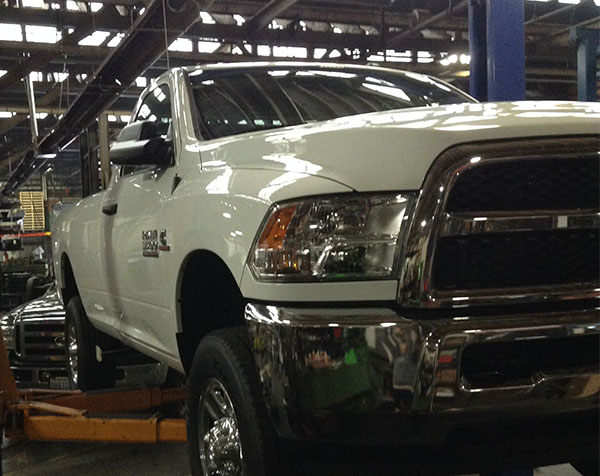 Torklift Tie Downs for 2015 Dodge
Ram 3500 coming soonIf you don't see the year/model for your Dodge Ram truck on the application guide, check back regularly as new fitments are added daily. For example, we are currently designing fits for the 2015 Dodge Ram 3500.
Click here for more information on Torklift International Tie Downs. Contact us at support@torklift.com or 800-246-8132 for questions regarding fitments or tie down installation instructions for Dodge Ram trucks.
Comments
No comments made yet. Be the first to submit a comment