Blog
Over 40 Years of Innovation, Quality, Safety
What is the best truck camper step?
Tired of having to use booster steps, or taking a leap of faith from the entry of your truck camper? You need a new set of truck camper steps! With many aftermarket upgrades available, how do you choose? From Brophy's 18-inch wide aluminum scissor steps, to the original GlowStep and the GlowStep Stow N' Go from Torklift International – we're here to help you choose the best one that will fit all your needs!
Brophy Scissor Steps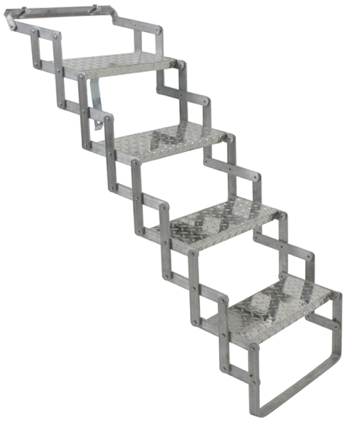 Brophy 18-inch wide aluminum scissor steps uses a single hinge scissor step design. This scissor step comes fully assembled with an optional handrail for the three to five steps. The step folds up for storage and self-adjusts. The Brophy aluminum step is 18-inches wide, 6-inches deep with an 8-inch riser gap and a 300-pound weight capacity when fully extended. For installation, the mounting bracket is secured to the camper using four ¼" x 1½" screws, and clipping the stairs into the "V" clamps on the mounting bracket.
Torklift Original GlowStep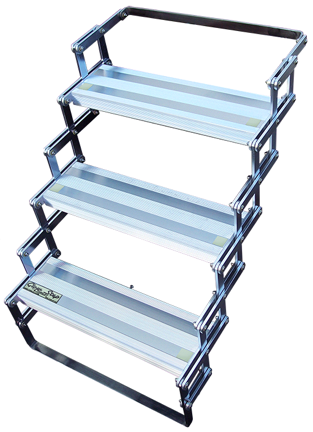 The GlowStep truck camper step is made of 100% aircraft grade aluminum and stainless steel with a unique SureGrip anti-slip tread. Torklift's GlowStep uses a double hinge design featuring double bars. This prevents any twisting or warping of the steps when under a heavy load. Self-illuminating stickers glow up to 10 hours with only five minutes of light exposure. The illuminating strips are the same grade glow tape that is used to indicate emergency exits on commercial aircrafts.
The steps are engineered with a special hinge design that allows the steps to deploy and retract with ease, and is built to maintain longevity and durability. The GlowStep extends directly to the ground forming a sturdy connection. This step is available in two to six step range with a 7.5-inch riser gap so it resembles residential staircase height.
The All Terrain Landing Gear adjustable feet are available as an accessory and ensure a solid connection on any terrain. The step stores in a lockable position to prevent theft with a lifetime warranty.
Features of the GlowStep Include:
• Self-illuminating steps truck camper steps glow in the dark for 10 hours with only five minutes of light exposure - no batteries
• Safely enter and exit your truck camper or RV after dark
• SureGrip™ step tread provides no-slip surface (no grip tape)
• Stores in position and lockable to prevent theft
• 100% aircraft grade aluminum and stainless steel
• Stainless bolted hinges allow for easy step addition or removal
• Exclusive: adjusts to basement model campers
• Legendary Lifetime Warranty
• Proudly made in the USA
Torklift Stow N' Go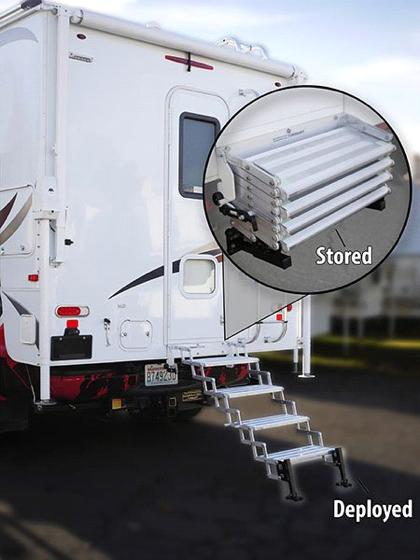 The Stow N' Go step was manufactured after feedback from customers, especially those who wanted an upgrade that made it so they could avoid the tediousness of removing and storing their steps on the inside of their campers. The Stow N' Go locks while in transit, eliminating the hassle of detaching the steps. The steps remain mounted to the back of the truck camper bumper or underneath the door to prevent the interior from getting dirty.
This step system comes standard with the storage bracket, GlowStep step system and All Terrain Landing Gear adjustable feet. Or, if you already have the Original GlowSteps, you can purchase the bracket and All Terrain Landing Gear separately to turn it into a Stow N' Go.
With these truck camper steps, you no longer have to worry about your steps falling off your bumper because they weren't stored properly with a bungee cord. With a special nylon retainer system, it eliminates movement while in transit by snapping the steps securely in place. For extra security during transit or protection against potential thieves, GlowStep Locks are available. The steps come in a range of three to six steps for any truck camper height.
Features of the Stow N' Go Include:
• Avoid storing steps inside the RV and eliminate the hassle of detaching steps during transit
• Prevents dirty RV interior and damage from step movement
• Secures into place to prevent movement
• Designed for easy "stow-and-go" step operation for truck campers – simply pull the handle to deploy and store truck camper steps
• Mounts to the truck camper bumper or directly to the truck camper below the door — Requires a 23" x 3.5" mounting area
• Prevent step movement during transit with the bolt-on stabilizing bracket plate features nylon studs – steps snap securely into place for storage
• Steps are lockable with GlowStep Locks to prevent theft (sold separately)
• To stabilize steps on uneven terrain, the Stow N' Go comes standard with the All Terrain Landing Gear adjustable feet (step application only)*
• Mounting Bracket available in white or black high impact powder coat for extreme durability to match the color of your camper
• Ability to add or remove steps*
• Sold in applications for 3-6 steps*
• Steps glow in the dark for up to ten hours with only five minutes of light exposure – no batteries necessary
• Steps are specially designed with SureGrip™ step tread which provides no-slip surface for easy entry and exit of camper
• Legendary Lifetime Warranty
• Proudly made in the USA
*Specific part numbers come with 8 inch GlowSteps pre-installed into the bracket with All Terrain Landing Gear. Bracket is also available separately. See application chart for details
Accessories
The following accessories are available for all Torklift step applications including the GlowStep Original truck camper steps, GlowStep Revolution steps for towables and the latest offering – the Stow N' Go easy-to-store truck camper steps: the GlowGuide RV handrail, SafeStep pet step barrier and DirtDestroyer shoe cleaning attachment.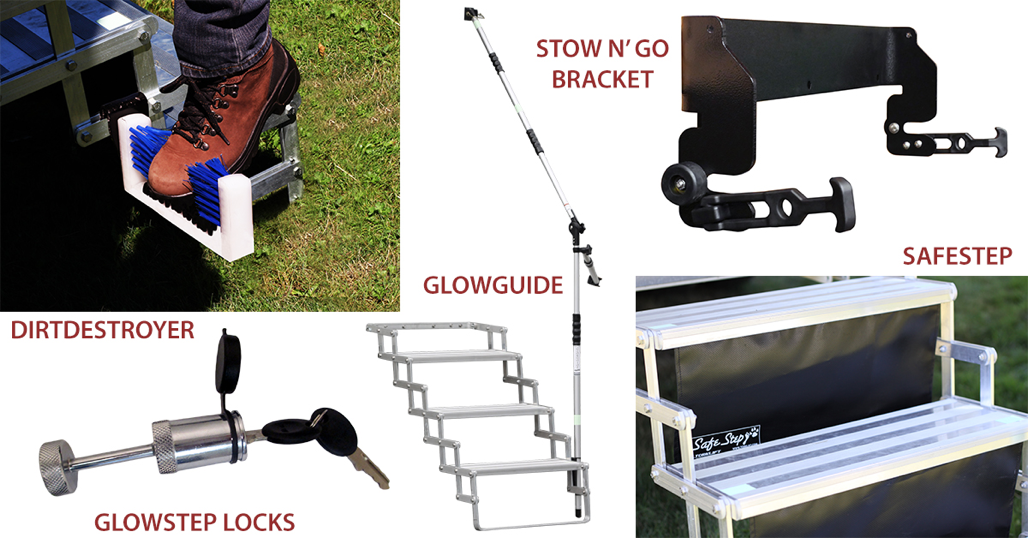 • GlowGuide Handrail: A lightweight handrail that's composed of three telescopic arms: the upper door arm mount, the lower step arm mount and the strut arm. All the way from the door entry to the ground you are guided all the way down with confidence in your stability
• SafeStep: A protective riser guard that creates a vertical barrier between the steps. Designed to help protect pets and children from potentially falling in-between the steps. The Velcro backed panels allow for an easy install and ability to stay attached while in the stowed position.
• DirtDestroyer: A shoe cleaning attachment designed to work with any scissor step. Simply scrape your shoe on this bristle attachment – this allows you to leave the dirt outside of the RV and save you from one less mess to clean.
For more information on the GlowStep, Stow N' Go or their accessories, contact us at 800.246.8132 or visit us here. If you're interested in upgrading to any one of the items discussed in this blog, feel free to visit one of our Certified Dealers near you by clicking here.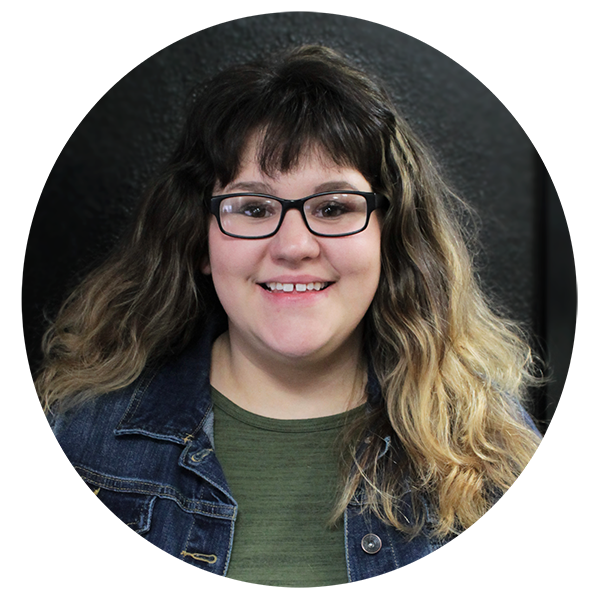 Written by Shyann Guerra:
Being in an environment in which I can problem solve is where I flourish. Every answer to a problem leads me to a new concept to understand or a lesson to learn. When I'm not solving problems I enjoy camping and going to festivals with my family - from the local city center festivals to the mountains of Wenatchee at the Winter Grass, blue grass music festival. Experiencing culture is where my heart is content.
Stay Informed
When you subscribe to the blog, we will send you an e-mail when there are new updates on the site so you wouldn't miss them.