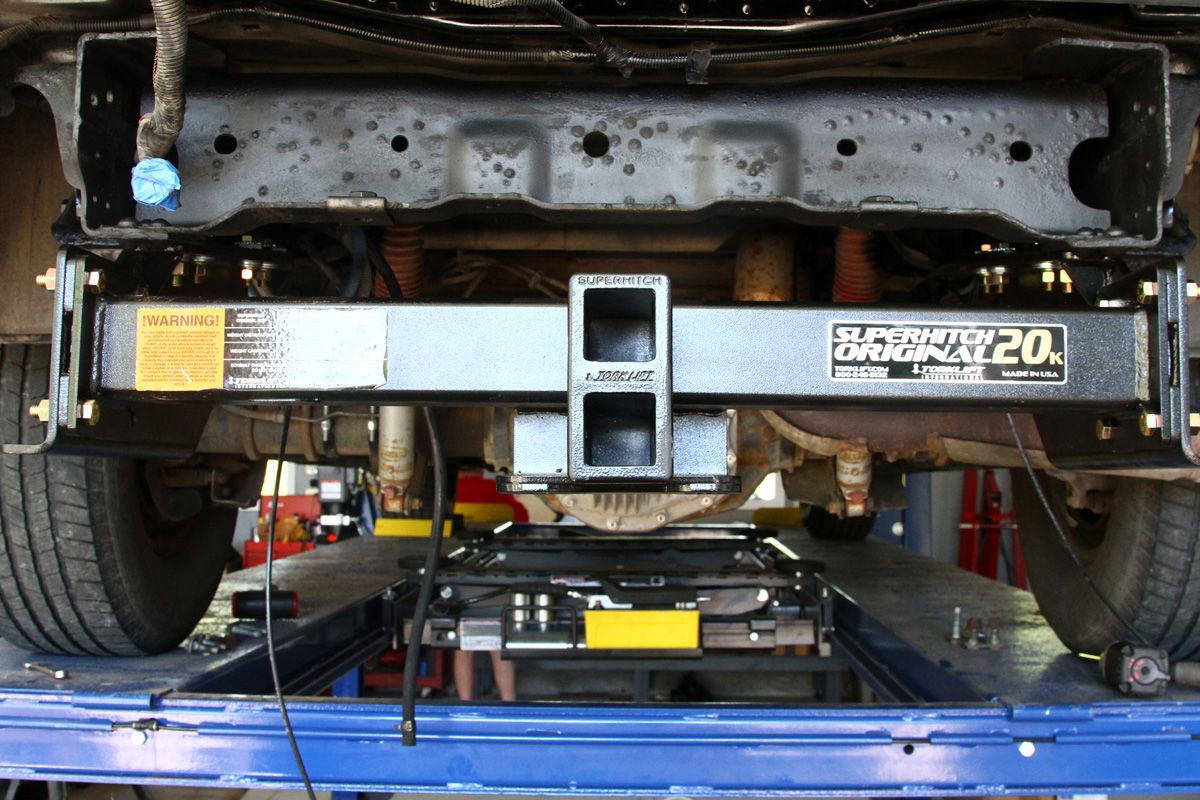 Not many people know it, but we have released a SuperHitch for the Ford Excursion. While our other Ford SuperHitches are more popular, there is a rising demand for a better hitch for the Excursion. Torklift rose to the occasion and created an Excursion hitch which is part of the SuperHitch Outlaw series. Recently, Ford-Trucks Forum user ExxWhy shared his experience installing the SuperHitch on his 2000 Ford Excursion.
Rated for Excellence
One of the main reasons why ExxWhy purchased the SuperHitch was because his OEM hitch had a low tow rating. He needed something much stronger for towing with an Excursion and here's what he had to say:
"Torklift recently came out with a version of their SuperHitch 20K receiver for our Excursions. It's substantially beefier than the factory piece and I think for those of you who tow HEAVY stuff, it's a must have. My 2000 [Excursion hitch] was only rated to 1,000 lbs tongue weight and my trailer is a bit over 1,400. The later years with the larger bolts are still only rated to 1,250. This [SuperHitch 20k] is rated for 2,000 lbs with weight distribution, or 1,700 lbs without!" -ExxWhy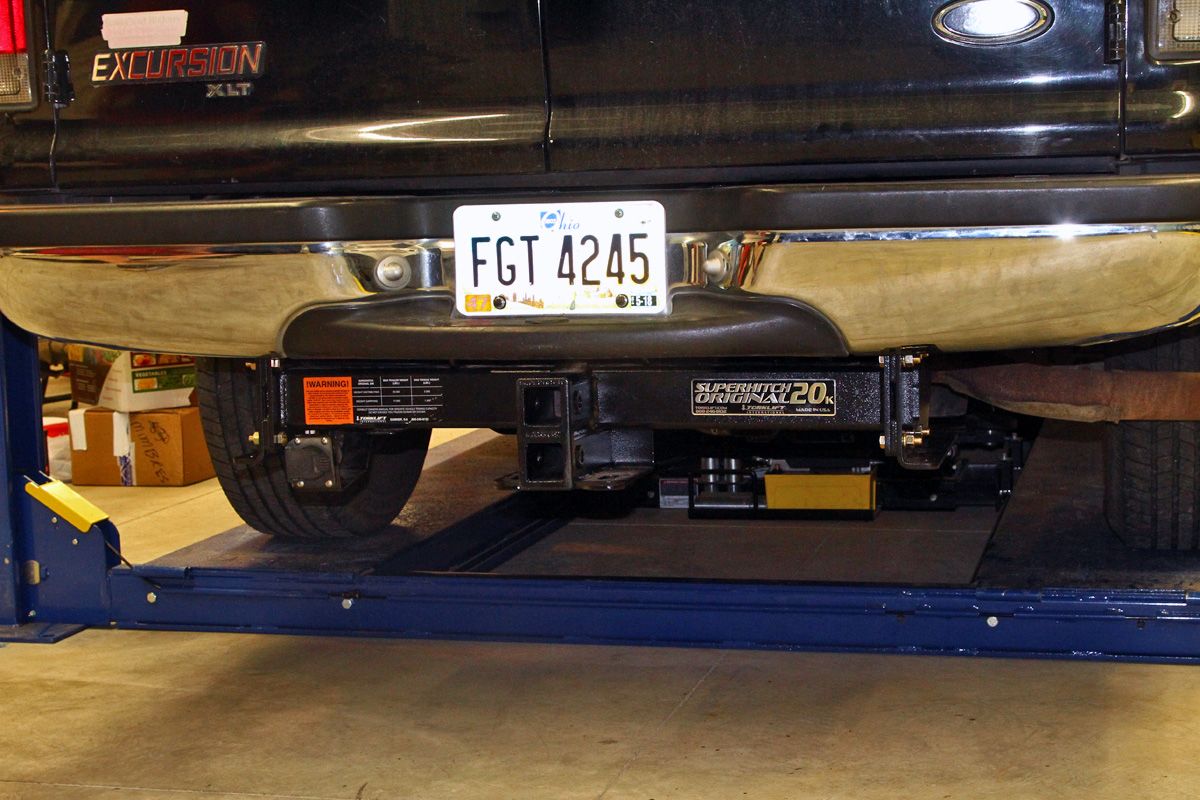 With the SuperHitch hitch receiver, you have all the strength you need to allow you to tow at your vehicle's weight ratings. It has weight ratings for towing at 20,000 pounds with weight distribution and 17,000 pounds without weight distribution. Also, this 2000 Ford Excursion hitch is completely bolt on so there is no drilling required into the frame of your Excursion. "Bolt up the new 3-piece unit and put all the other pieces back. The tank is a tighter fit to get past the hitch, but otherwise it all works together nicely," said ExxWhy. More great features of this trailer hitch are that it has a double receiver and has hardened reinforced hitch pin locations to prevent hole elongation known as egging. There's also an extension for towing available for the SuperHitch called the SuperTruss which gives you extra length for towing if you have an overhang on your truck.
Overall, ExxWhy is happy with his new Ford Excursion hitch replacement, the SuperHitch. Here's what his final thoughts were on this Ford Excursion Class V hitch: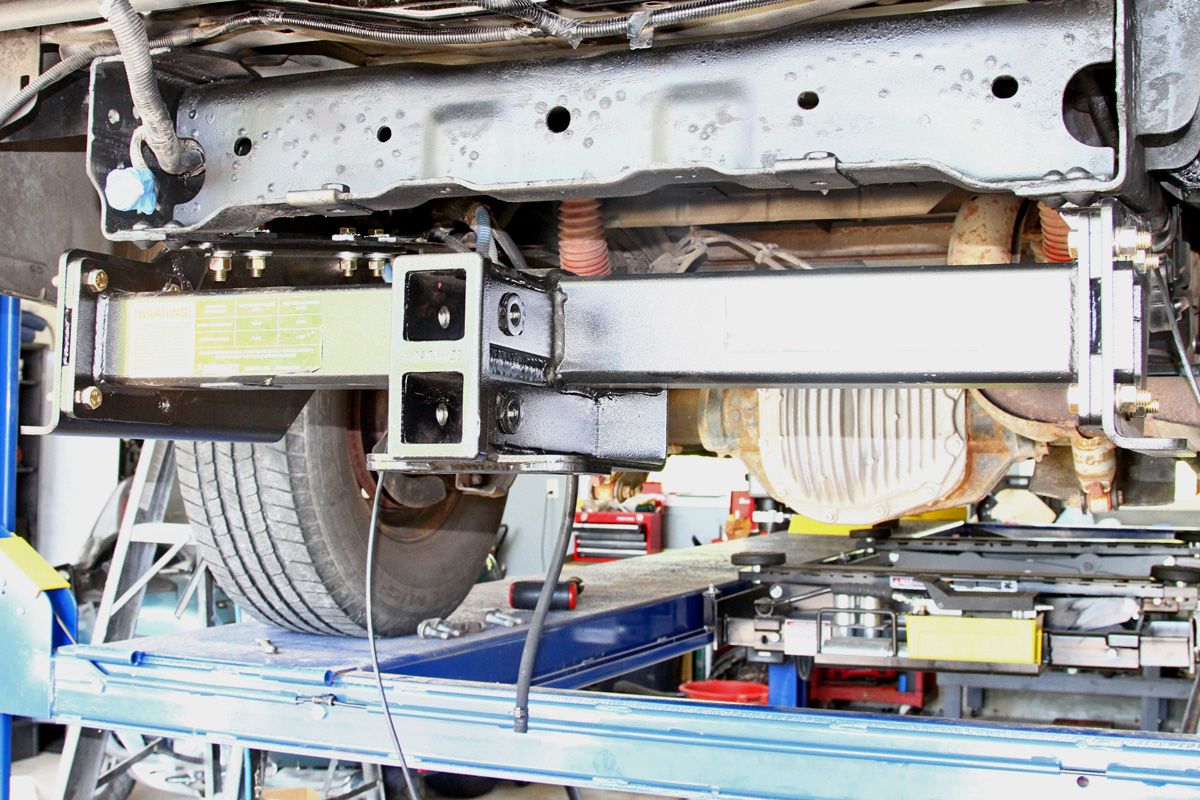 "The overall fit and finish of the hitch is excellent. No drilling required and the hardware is top quality grade 8 stuff. All in all, I am happy with it so far. I plan to take advantage of the extra [receiver] to adapt a bike rack to hang a couple bikes over the hitch." -ExxWhy
Features of the SuperHitch include:
• SuperHitch frame mounted receiver rated up to 2,000 lbs tongue weight and 20,000 lbs. with weight distribution (17,000 weight carrying) in either the upper or lower receivers (When used without SuperTruss extension.)
• Extension towing capacity up to 12,000 lbs. with 48" SuperTruss receiver extension†
• Hardened reinforced hitch pin locations
•Both the SuperHitch frame mount receiver and the SuperTruss receiver extensions use industry standard 2" x 2" ballmounts
•Specific Torklift tie down fits are available for the SuperHitch Outlaw Series
• Legendary Lifetime Warranty
• Proudly made in the USA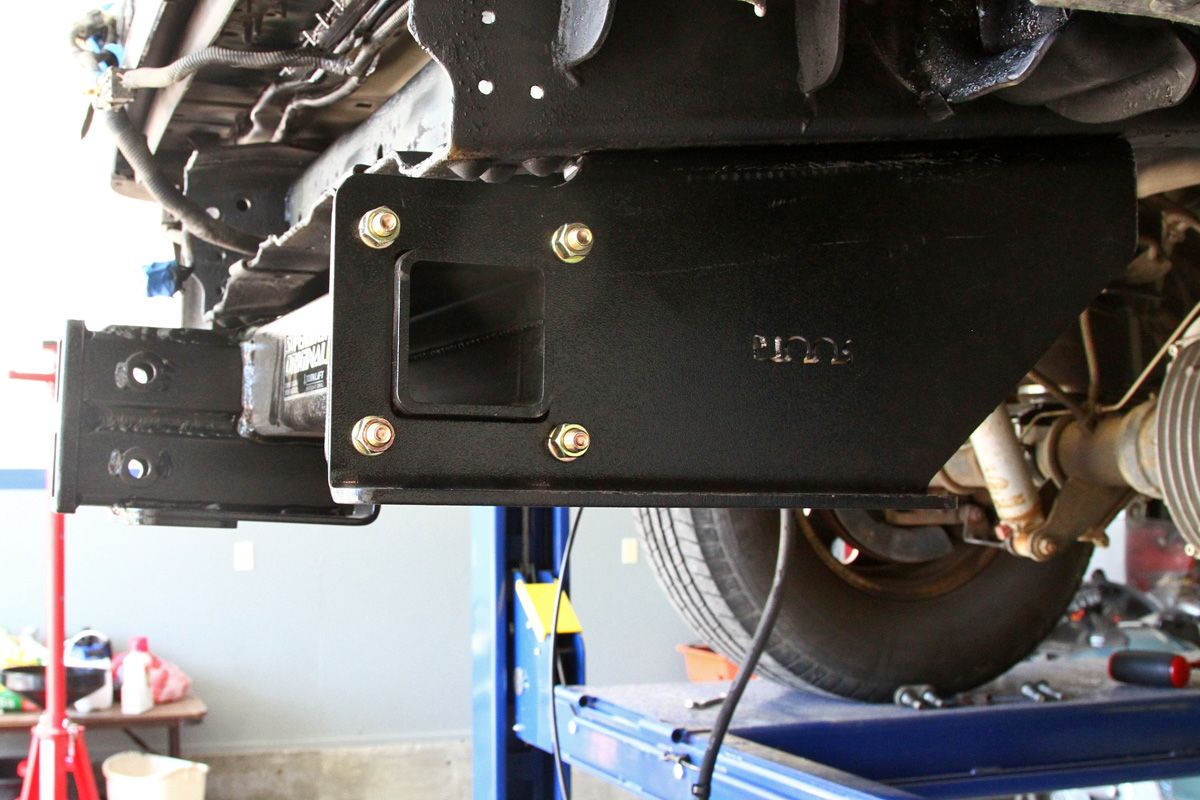 † 12,000 lb. pulling capacity, 1,200 tongue wt. achieved only when used with weight distribution type system. See Dealer for details, Weight carrying capacity on 48" extension, 6,000 lb. pull, 600 lb. tongue wt. Consult your vehicle owner's manual for specific towing capacity. Your truck and trailer weight cannot exceed your vehicle manufacturers towing, cargo, or GCVWR.
"A little follow up after using the SuperHitch for a lil 3700-mile road trip. I LOVE IT! It's a well-engineered product that I will never have to think much about or wonder if it will break going over the next set of RR tracks. As I already mentioned, if you are towing with tongue weights over 1200 lbs, you really should think about getting one. I hate to think about the consequences of the hitch breaking with a 10,000 lb trailer following along at 60 MPH!" - ExxWhy
If you are interested in towing a trailer with your 2000 Excursion and are wanting a higher towing capacity, then look no further that the SuperHitch. Learn more about the SuperHitch or to purchase, click here to find a dealer near you.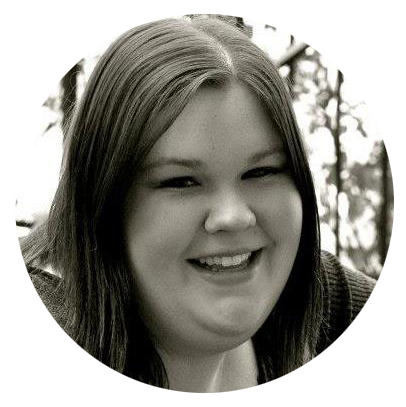 Written by Kerstin Stokes:
As a graduate from the College of Idaho with a B.A. in both History and Art, Kerstin has found her passion for writing and marketing. She enjoys looking up tasty recipes for baking and daydreaming about future travels.