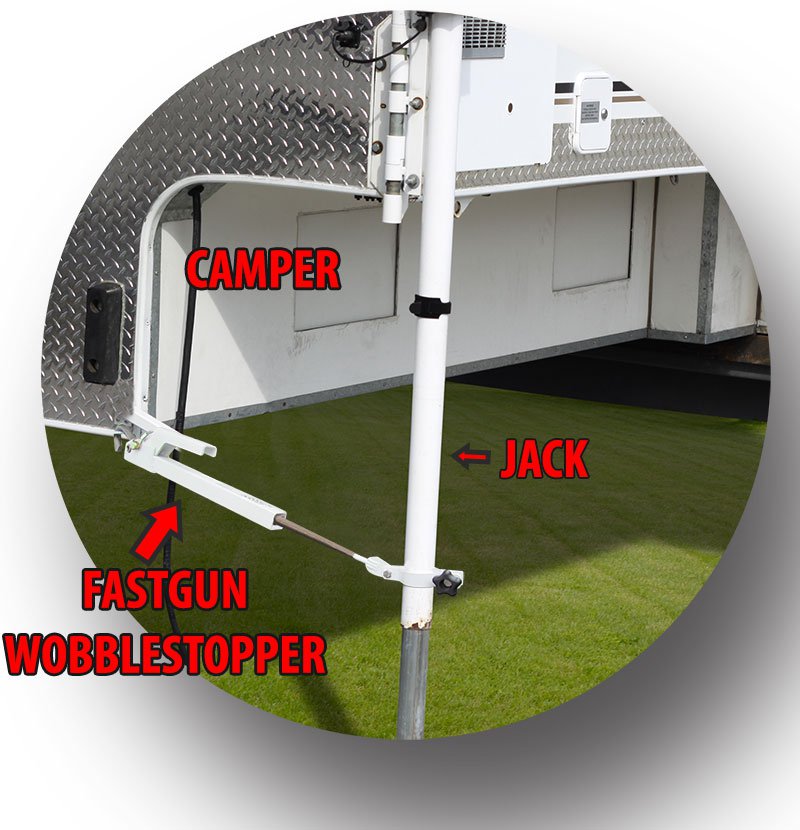 Have you ever made something or started a project and saw that as you were working on it or once it was finished, it could be used for so much more than what you intended? Doesn't it feel delightful and rewarding? Recently we ran into this same scenario with one of our products.
Originally designed to prevent camper wobble when storing a camper, we thought that the Torklift International FastGun Wobble Stopper only had certain purposes: prevent camper movement by adding support and connecting between the front camper jack legs and the camper body and prevent theft of a camper by locking the FastGun Wobble Stopper while you're gone.
Turns out, there's another purpose to using the FastGun Wobble Stopper to prevent camper sway! Read below to learn how RV.net forum user Anutami, aka Nolan Sturgeon, uses his Wobble Stoppers: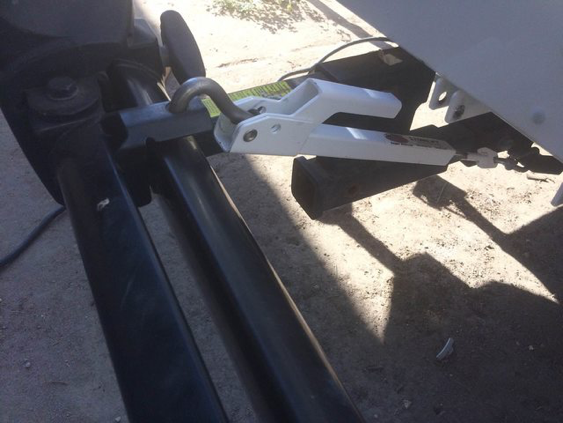 "The only thing on the rear bike rack is the rocking movement as you hit bumps on the road. This is how I resolved the rack from bouncing up and down on all the potholes. I use my Torklift [FastGun] Wobble Stopper. Torklift may have a new arena to sell their products as this virtually eliminates the bike rack from any movement while driving." – Anutami, Rv.net
Wow! That is truly a unique way to use a part that was intended for truck camping. With out of the box and ingenious thinking, Nolan was able to retrofit the FastGun Wobble Stopper camper stabilizer bars to stabilize his bike rack. We reached out to him for more information and in an email to our Content Coordinator, Nolan states that: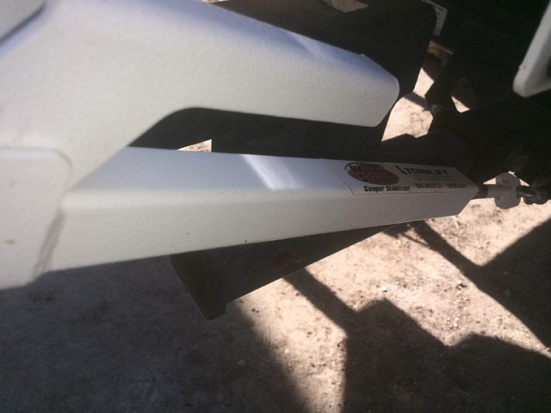 "Although I have not yet installed the [FastGun] Wobble Stoppers yet I have found a very good use for one of them. One problem with rear bike racks is the movement that happens to them while traveling causing the bikes to slap against one another. I found using a [FastGun] Wobble Stopper connected to my rear hitch virtually eliminates the bike rack from moving around while traveling all the miles that we do." – Nolan
After installing the FastGun Wobble Stopper with his unique use of them?
"Before I installed the [FastGun] Wobble Stopper I would cringe every time I hit a dip in the road as the carrier would fly up and slap hard back down. The FastGun Wobble Stopper is so easy to remove when I am ready to deploy my swing away bike rack." - Nolan
We'll certainly take your idea into consideration Nolan and see if we can break into the bike rack industry! Thank you for sharing your story and fantastic family photos! Until we can become breakout stars in the bike rack industry, if you're planning on using the Wobble Stopper with your truck camper storage or have another creative way of using it, here are some FastGun Wobble Stopper Features:
• Dramatically reduces camper jack and frame stress avoiding costly jack failure and camper frame damage
• Prevents camper movement and theft when offloaded from your vehicle
• Simple quick disconnect handle uses FastGun technology for easy disconnect and adjustment in seconds (FastGun Wobble Stopper Only)
• Easy DIY bolt on installation for all round and square jack applications
• Stores to camper jacks
• Lockable, keyed-alike locks included (FastGun Wobble Stopper Only)
• 100% aircraft grade aluminum and stainless steel
• High impact powder coat white
• Legendary Lifetime Warranty
• Proudly made in the USA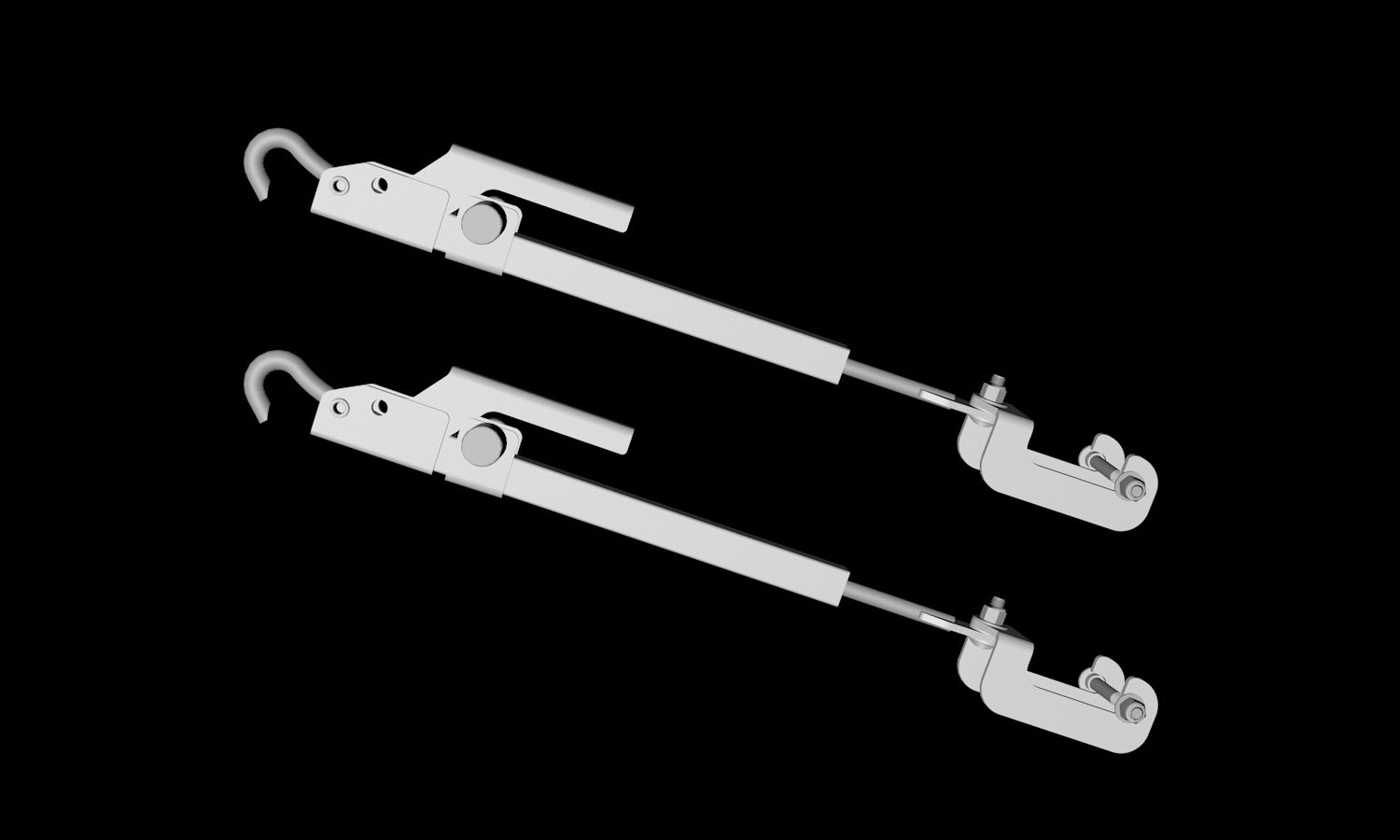 If you're interested in winterizing a truck camper and using the FastGun Wobble Stopper camper stabilizer from Torklift International or reducing camper frame stress, visit one of our Certified Dealers near you here. To contact us for more information, reach us at: support@torklift.com or call our tech support at 800-246-8132. We are more than happy to help you.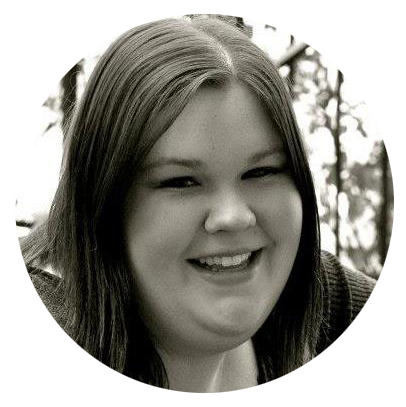 Written by Kerstin Stokes:
As a graduate from the College of Idaho with a B.A. in both History and Art, Kerstin has found her passion for writing and marketing. She enjoys looking up tasty recipes for baking and daydreaming about future travels.