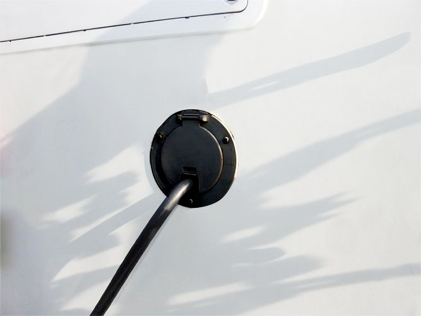 While you're sitting there enjoying your drink of choice (coffee or tea in the morning, a glass of wine at night?) scrolling through the latest RV news and blogs, we bet learning about electrical cord hatches caught your eye!
Many people don't usually think about their RV electrical cord hatches or shore power cords, but did you know that not only are there a few different options to protect your RV cords, but that theft of the cords is a major issue in the RV industry?
Annually in the United States, the amount of copper that is stolen and redeemed is more than $1 billion – and from 2009-2011 the number of claims of copper wire numbered around 5,000. You can visit here for more interesting statistics about copper theft – but the big takeaway is to save yourself the headache and protect your wires from being cut and stolen out of your RV.
Typically, there are three types of electric cord hatches for RVs:
There's your normal cable hatch, shown below. Although the most common hatch installed on RVs, there's not much to this one – it does offer minor protection when it comes to protecting the cord from the elements, but there's no lock. A thief could just easily break the door off and rip out the cord.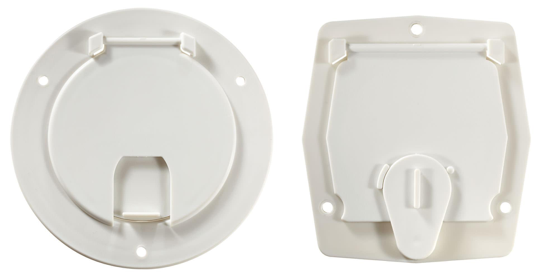 Then, there's the sturdier and lockable electric hatch door, shown below. This one is a bit better when it comes to security – at least there's a lock! But, while there is a lock, it is made of plastic and if a thief has any tools like cord cutters, they could probably break through the plastic door and get to the cord very easily. Think we can do a bit better than this? We agree!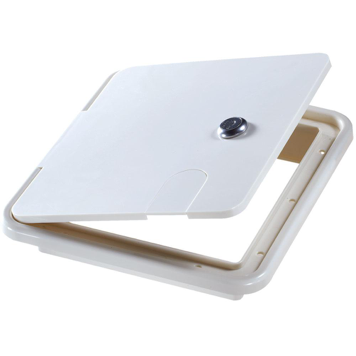 Now, here's the MacDaddy of shore power cord protection! Shown below is the Fortress PowerLock. Not only is it made of aircraft grade aluminum and comes with a lock to protect your cord, it also comes in two stylish colors – high impact powder coated black or white to match your RV. With a quick installation, your shore power cord and electrical hatch are protected for life.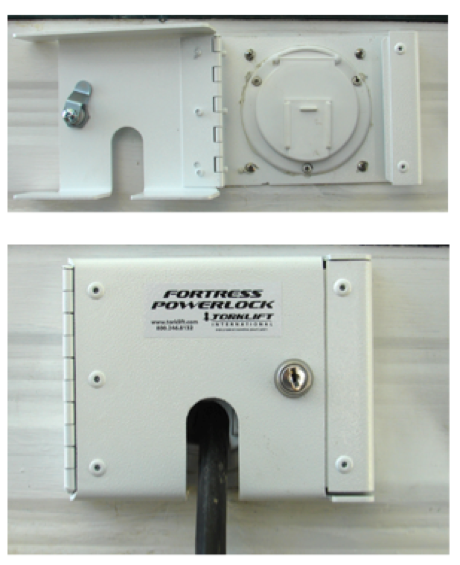 Fortress PowerLock Features Include:
• Lock covers shore power cord access door to protect RV power cords from being cut and stolen
• Prevents theft associated with opening access door and removing power cords
• Easy installation
• Lock and keys included
• Available in black or white high impact powder coat aircraft grade aluminum
• Legendary Lifetime Warranty
• Proudly made in the USA
Kit includes:
• Fortress PowerLock
• Two keys
If you're interested in protecting your RV from copper thieves – learn more about the Fortress PowerLock here! Or, if you have any questions, give us a call us at 800.246.8132 and our tech support would be more than happy to answer your questions about protecting your shore power cord from theft.
Or, you can find one of our Certified Dealers near you by clicking here, and they can help you with your questions as well as get you set up with one of these electrical cord hatches.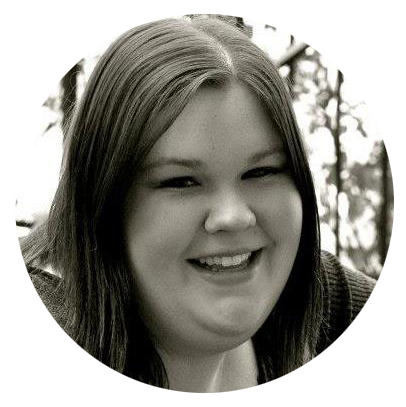 Written by Kerstin Stokes:
As a graduate from the College of Idaho with a B.A. in both History and Art, Kerstin has found her passion for writing and marketing. She enjoys looking up tasty recipes for baking and daydreaming about future travels.