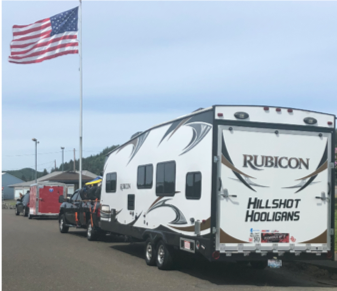 This year Torklift welcomes Hillshot Hooligan Joel Crawford to our sponsorship program.
Joel Crawford is a founding member of HillShot Hooligans – a vast group of sand-loving RV enthusiasts who go to any and all extremes to kick up sand with their side-by-sides and ATVS. Joel's rig is outfitted to handle the rigors of sand dunes, dirt biking, ATVs and more. The Hillshot Hooligans first began as a local group in Oregon state that has quickly grown to thousands of members across the country. With the same adventurous spirit as Torklift – of course we had to sponsor not only a member, but a co-founder!
Joel uses the following Torklift products on his Rubicon travel trailer for all of his off-roading and adventures with his family and friends: GlowStep Revolution RV steps, DirtDestroyer RV shoe cleaning attachment to prevent all that sand at the dunes from getting into the trailer, StableLoad suspension upgrade, PowerArmor RV battery box, Fortress GasLock and SuperHitch trailer hitch.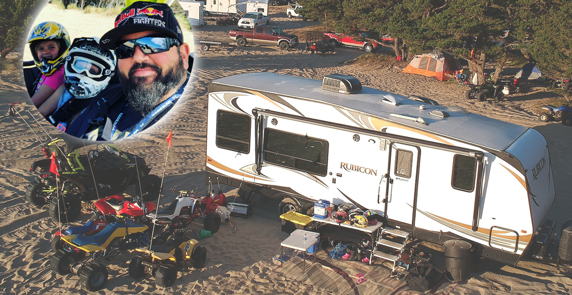 We are happy to help you Find Your Adventure and next big dune this summer Joel! See you at the dunes.
To learn more about the Torklift International products Joel uses on his truck and trailer, visit our Contact Us page or give us a call at 800-246-8132.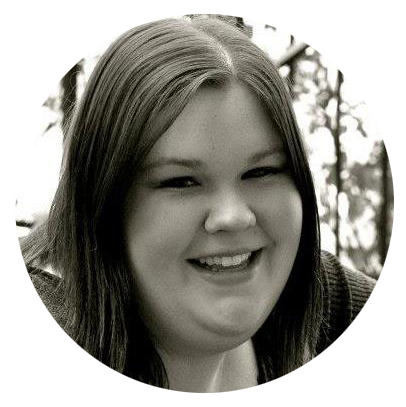 Written by Kerstin Stokes:
As a graduate from the College of Idaho with a B.A. in both History and Art, Kerstin has found her passion for writing and marketing, and has loved every minute of working for Torklift for over 3 years. She enjoys looking up tasty recipes for baking and daydreaming about future travels.