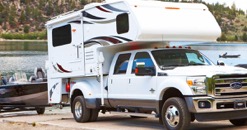 At Torklift we strive to help educate customers so they can learn everything they need to get on the road safely and have a fun time. Whether you're a newbie wanting to buy your first hitch, or a veteran who's had many hitches before, it's always best to do research to find the best hitch class you need for your vehicle to fit your needs.
The hitch is one of the starting points that ensures you'll have fun on your next adventure because it helps you bring your bike rack or tow trailers behind your vehicle for camping trips or big toys like ATVs or dirt bikes. Learn all you need to know about the different hitch classes that exist and get some ideas of what you'll be able to tow or haul with each: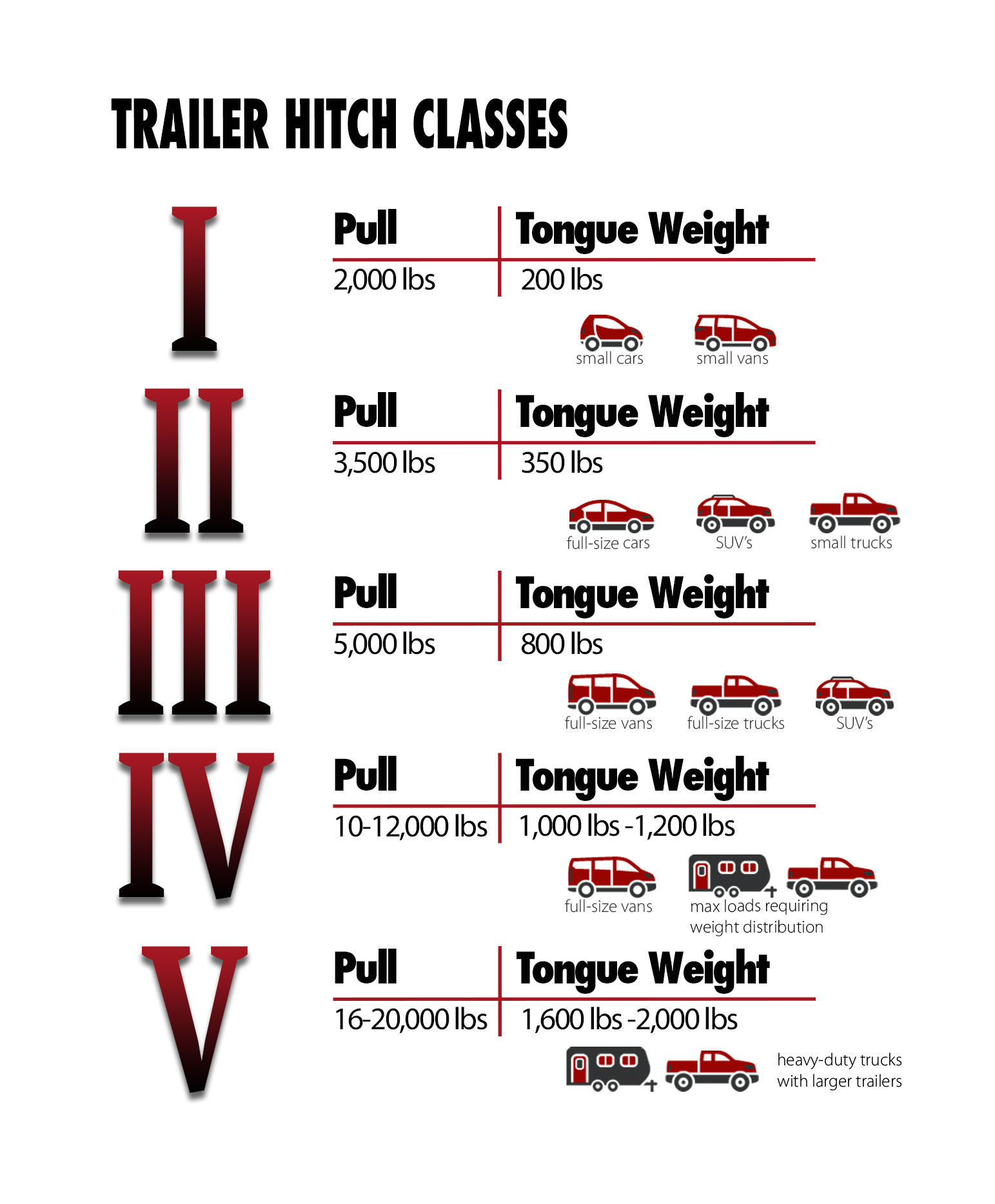 1.) Class I Hitch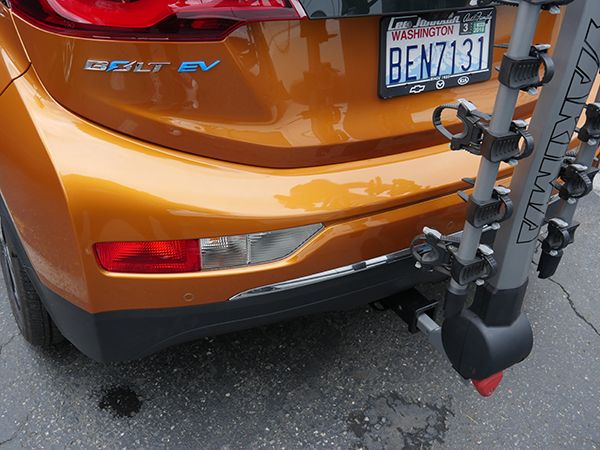 Considered weight carrying hitches – Class I hitches are typically rated up to a maximum of 200 tongue weight and 2,000 pounds towing and traditionally come in a 1 ¼" receiver with few hitches available in 2" as well. Most vehicles in this hitch class include compact cars, sedans and SUVs. Class I hitches are perfect for smaller accessories or towing small trailers.
• Examples of what you can use/tow: bike rack, cargo trays, small tent camper, jet skis

2.) Class II Hitch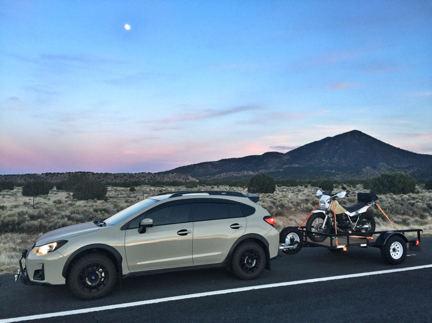 Class II hitches are also considered weight carrying hitches similar to Class I hitches, but have the ability to handle more weight. Typically rated around 350 pounds tongue weight and a maximum of 3,500 pounds towing, this type of hitch also traditionally comes in both 1 ¼" and 2" receiver sizes. Vehicles in this hitch class are usually sedans and SUVs.
• Examples of what you can use/tow: bike rack, small campers, jet skis, boats

3.) Class III Hitch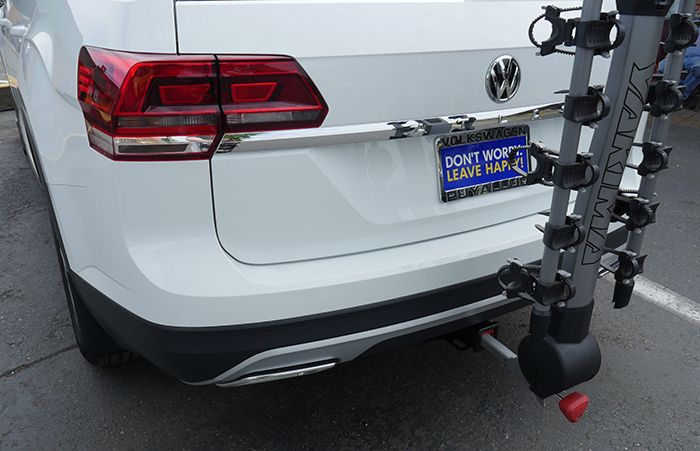 Class III hitches are what you normally see on small trucks, SUVs and larger sedans. These hitches tend to be rated at around 500/600 pounds tongue weight and up to a maximum of 5,000 pounds towing and normally come in 2" receivers. There are adapters available where you can convert your 2" to a 1 ¼" receiver, but we would suggest getting the receiver size you need so you don't have to use the adapters while hauling heavier loads.
Another fun fact about this class of trailer hitches is that you can start using weight distribution to help even out the load you are towing, prevent sag around the tongue of the trailer and be able to tow more weight. Not all hitches available are rated for both weight carrying and weight distributing, so this is where your research will come in handy, especially if you plan on hauling heavier trailers and are going to need weight distribution.
• Examples of what you can use/tow: medium sized campers, jet skis, utility trailers, boats, bike rack, cargo trays and more

4.) Class IV Hitch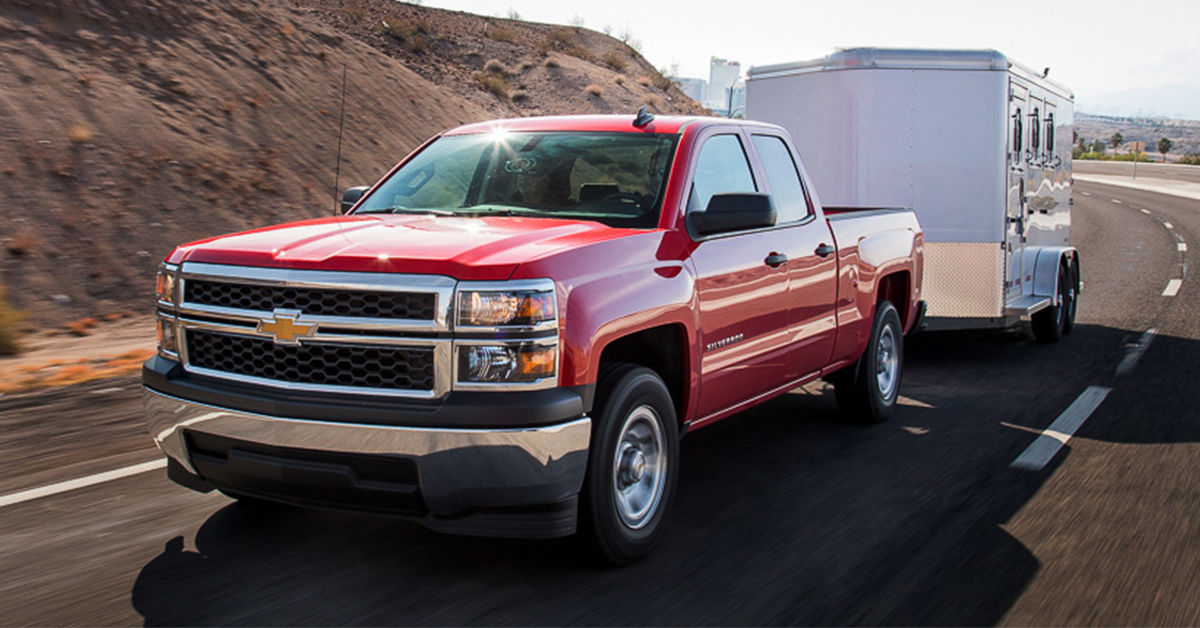 Have a large truck and a beefy looking hitch? You probably have a Class IV hitch. These hitches are typically rated around 1,000/1,200 pounds tongue weight and a maximum of 12,000 pounds towing. They come in 2" receivers, but there are some 2.5" receivers available. Class IV hitches are where you start getting into the heavier towing and will most likely need weight distribution for what you're planning to pull.
• Examples of what you can use/tow: trailers, large boats, toy haulers, small travel trailers, utility trailers

5.) Class V Hitch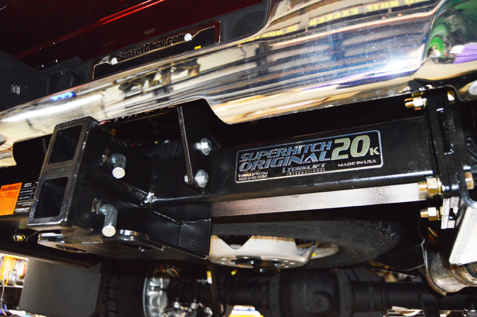 The highest class available for hitches (well, kind of – we'll explain more below) made for large SUVs, pickup trucks and vans. These hitches are typically rated around 1,200/1,700 pounds tongue weight and 20,000 pounds towing, and come in 2" and 2.5" receivers. Class V hitches are where you are doing the heaviest towing, will need weight distribution and most likely sway control to help make your towing experience more enjoyable and easier to drive down the road.
• Examples of what you can use/tow: large trailers, equipment haulers, multi-car trailers, large boats, toy haulers, large travel trailers, utility trailer
o To the right is a photo of the SuperHitch Original 20K – rated at 2,000 pounds tongue and 20,000 pounds towing with weight distribution. This is a great example of a Class V hitch that is strong enough to tow heavy duty items – especially with its dual truss design that adds strength and stability

6.) Beyond Class V Hitch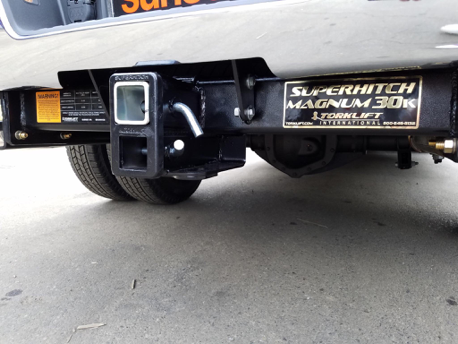 Now that it's 2018, trucks are getting more heavy duty and are manufactured with greater strength to tow and haul heavier trailers and RVs. Hitches must keep up with demand. Recently, there are hitches coming out with a 21,000 pound tow rating from the factory which is the highest that many companies go on ratings.
But, there is another hitch available that is the only one if its kind. Not as expensive as a custom hitch of the same weight rating, there is a bolt-on hitch that comes ready to install. This is the SuperHitch Magnum. This hitch is rated at 3,000 pounds tongue and 30,000 pounds towing with weight distribution. Which means that when it comes to towing with this hitch, the only limit is how much your truck can handle!
Also made with a patented dual receiver design, the SuperHitch Magnum is the strongest and safest hitch available that will literally exceed all your towing needs.

If you're interested in getting a hitch for your vehicle and want to do some heavy hauling, we have your back with the SuperHitch Original and SuperHitch Magnum! You can purchase it from one of our Torklift Certified Dealers. Or, visit here for more details about this truck hitch and give us a call at 800-246-8132, we'd love to help you with your next hitch.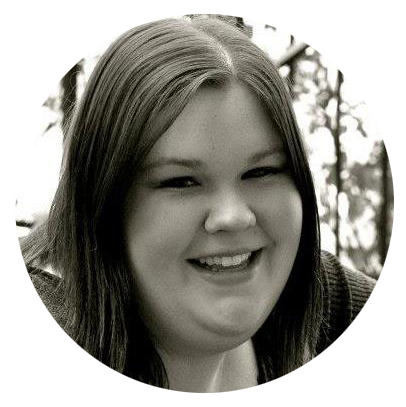 Written by Kerstin Stokes:
As a graduate from the College of Idaho with a B.A. in both History and Art, Kerstin has found her passion for writing and marketing, and has loved every minute of working for Torklift for over 2 years. She enjoys looking up tasty recipes for baking and daydreaming about future travels.