When getting ready to journey out with your truck camper, a thought that probably crosses your mind, "is my truck camper safe?" The way your truck camper is secured with tie downs and turnbuckles is essential for safety and stability while hauling. What brand of tie downs and turnbuckles are out there?
HappiJac Tie Downs - Starting at $284.80
HappiJac has designed a tie downs system by creating an I-beam truss structure that uses leverage to reduce the force on your truck, and control the truck camper movement. The front two anchor plates are drilled for installation at the front of the truck bed where the cab and bed meet.

The two rear anchor points are drilled onto the back bumper. The HappiJac tie down anchor points paired with their turnbuckles create a triangle leverage counter force to prevent side-to-side, front-to-back and up and down movement. By preventing this movement, it prevents the camper and truck from moving as a solid unit which can cause jolting to the truck bed and camper. This tie down system is covered by a one year warranty from purchase date.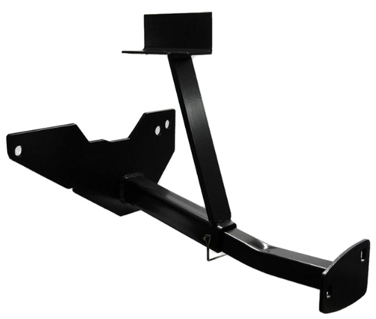 Torklift Steel Frame-Mounted tie downs - Starting at $313.99
Torklift's patented designed tie downs incorporate four tie down points that bolt directly to the truck's frame. A system that bolts directly to the truck frame dramatically improves stability and handling. The tie downs are engineered to secure your truck camper to your truck with a tight fit and no loss of ground clearance.
The Frame-mounted tie down systems are designed to eliminate bed and bumper damage. When the steel frame-mounted tie downs are paired with any of our fully spring-loaded turnbuckles, we warranty the truck frame and camper anchor points for the extent of the manufacturers warranty. Because the turnbuckles are springloaded, it allows the truck and camper to move together as a solid unit which prevents jolting to the truck. Since the tie downs mount to the frame, there is no risk of tearing sheet metal on the bed or pulling down on the bumper. We have also designed a high-performance aluminum and stainless steel tie down called the Talon Camper Tie Downs that is constructed of 100% military grade aluminum and stainless steel that is rust free and corrosion protected for life.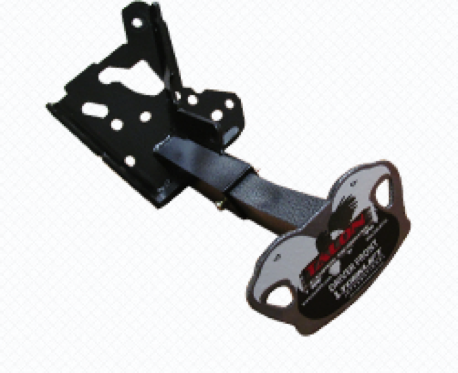 A tie down finishing kit and locks are available for both tie downs. Our tie downs are also the only tie downs in the industry that come with a Legendary Lifetime Warranty.
Features of the Torklift Talon Tie Downs include:
• Rust free corrosion protection for life†
• Dramatic improvement with vehicle handling and stability and is the safest way to haul a truck camper (prevents vehicle sway and camper movement in all directions)
• Mounts using independent tie down points that bolt directly to the truck frame
• Available for best-selling applications
• Tie down receiver tube and tie down insert are each 100% military grade aluminum and stainless steel
• Fast, 100% no-drill installations
• No loss of ground clearance
• Hidden when not in use
• Best ride quality in the industry
• Finishing Kit included
• Lockable with Tie Down Locks
• Legendary Lifetime Warranty
• Proudly made in the USA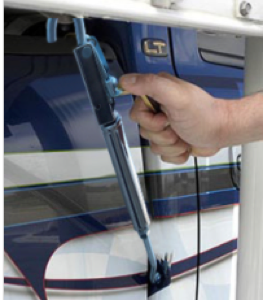 So what do I use to connect my truck camper to my tie downs?
HappiJac Quik-Load turnbuckle
The Quik-Load is a stainless steel body with a reinforced ½ solid steel round hook. It can be turned to adjust the tension after installation. This turnbuckle features a rubber cushioned handle that can be detached, and locking pins that keep the turnbuckle in place and can be quickly removed. The Quik-Load turnbuckle comes with a one year warranty.
Torklift Original FastGun turnbuckle - Starting at $323.99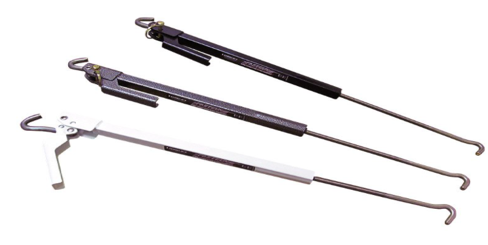 Torklift has designed a FastGun truck camper turnbuckle that is the number one selling quick-disconnect turnbuckle in the RV industry. This stainless steel turnbuckle comes in a set of two and are spring-loaded with spring tension indicators to determine perfect tension. Precision made from high impact, powder coated steel, the FastGun turnbuckle is available in black, white, polished stainless steel and grey. They are compatible with both frame-mounted and bed-mounted tie downs and come with a Legendary Lifetime Warranty. Our tie downs, when installed properly, provide 100% support for your truck and camper. Torklift has designed the FastGuns to secure your truck camper investment to your truck as well as further security with the FastGuns Locks which help deter any potential theft of your turnbuckles!
Features of the FastGun turnbuckles include:
• No. 1 selling patented quick disconnect turnbuckle in the world
• Connects and disconnects in seconds - Quick release handle allows for easy tool-free adjustment
• Spring-loaded design ensures a safe ride for your family and your truck camper
• Tension indicators determine perfect tension to hold down truck camper while in use
• Precision made from high impact powder-coated stainless steel
• Available for frame-mounted or bed-mounted tie downs
• Lockable to secure your truck camper (locks sold separately)
• Legendary Lifetime Warranty
• Proudly made in the USA
For a better truck camping experience and overall improved safety and stability – it's a pretty clear choice. To learn more information on Torklift tie down or turnbuckle products, contact us at 800.246.8132 or email: support at torklift.com.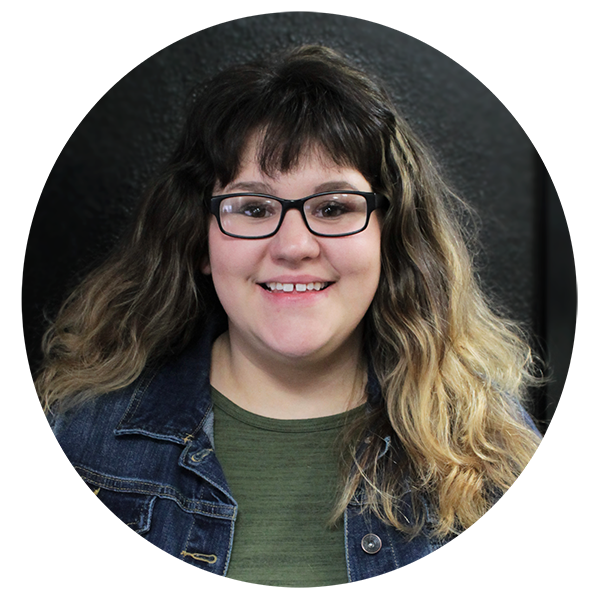 Written by Shyann Guerra:
Being in an environment in which I can problem solve is where I flourish. Every answer to a problem leads me to a new concept to understand or a lesson to learn. When I'm not solving problems I enjoy camping and going to festivals with my family - from the local city center festivals to the mountains of Wenatchee at the Winter Grass, blue grass music festival. Experiencing culture is where my heart is content.