What's the hold up?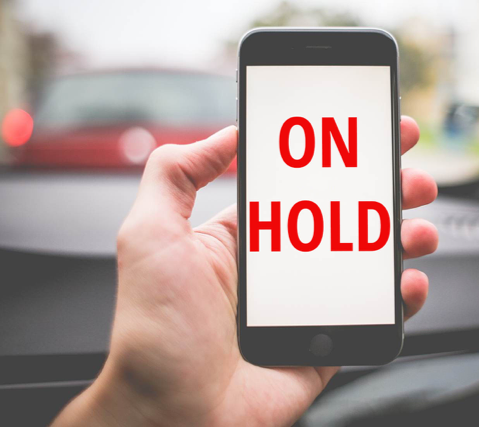 Don't get caught in an
automated phone system
"Your call is important to us. Please continue to hold while we transfer you to a customer service representative," the voice over the phone speaks. It was a cold voice. Genderless and completely devoid of emotion, it lacked the warm touch of humanity, the touch that comforts all those who wander the uncanny valley of pre-recorded messages. As the royalty-free tune plays through distorted speakers, you sigh and pinch the bridge of your nose between two fingers.

At Torklift International this will never happen to you. Believe it or not, humans answer our phones.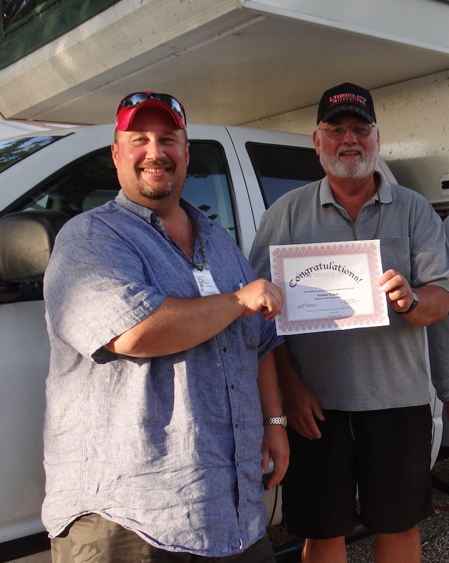 Torklift Ambassador/ Wagon Master Doug Baughman and Tom StrockTom's Story
As an attendee from the 2015 Midwest Truck Camper Rally, Tom Strock was the lucky winner of the HiddenPower treasure hunt. His prize? A free Torklift HiddenPower battery box for his 2003 Chevy 2500 truck, of course. Once he received his prize, he opened the box and carefully read the instructions. As he started the installation of the battery box mount, Tom reached an impasse. For this particular part number's fitment, the instructions had asked him to "locate two half-inch holes in the frame on the driver's side just ahead of the fuel tank." However, no such holes existed on his truck.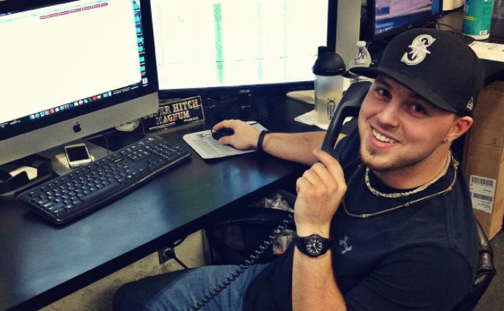 Torklift Tech Support is here to help youTom contacted us and our Tech Support team member Kyle answered right away. Working closely with Kyle, Tom recognized that Torklift would do whatever it took to solve the problem at hand. Kyle consulted Torklift's team of engineers, who was able to troubleshoot and resolve his fitment woes by relocating an appropriate mounting area.
"All of this took place within a few hours of my initial call. Talk about great customer service," writes Tom.
We guided Tom as he drilled the two half inch holes into the truck's frame, and the rest of the installation went off without a hitch. According to Tom, "The team at Torklift are great people to work with in quickly solving a problem they had not seen before. Now with two group 31 batteries and 105 watts of solar, there should be plenty of easy boon docking in my future."
No matter what the situation is, Torklift's Tech Support will do whatever it takes to make sure the customer's needs are taken care of.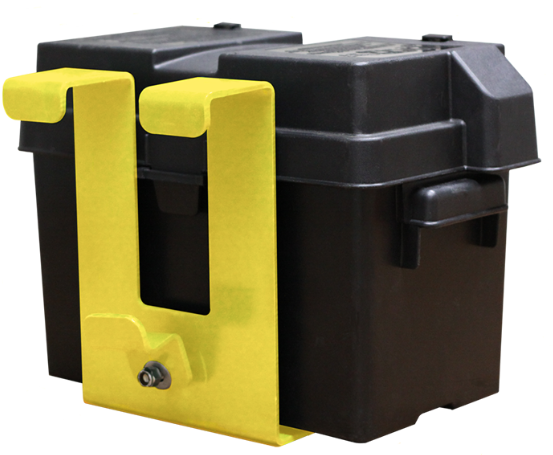 Torklift HiddenPower
battery boxThe Power of Extra Batteries
The HiddenPower doesn't just charge batteries. Now Tom can enjoy that extra "jolt" needed to significantly extend the time he can run on his battery system. With the ability to experience stress-free boon docking, the extra battery stays charged and healthy with the HiddenPower wire harness, ready to supply power to his RV with little to no maintenance.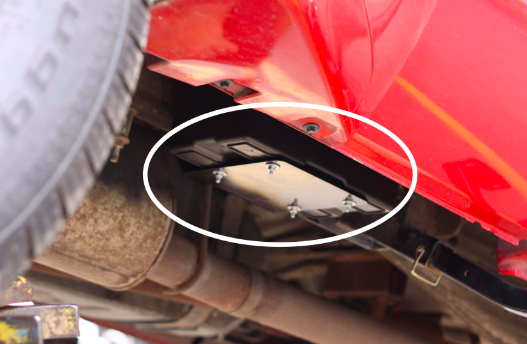 Battery mount stays hidden
underneath the truckAnother plus? With an extra battery in the HiddenPower, avoid wasting fuel and don't' leave your truck running to generate power. Many of us leave the vehicle running so you can use electrical accessories – with HiddenPower, enjoy use of those electrical accessories without running the vehicles engine. Simply hook up your extra battery by mounting it with Torklift's HiddenPower and installing it's specially designed wiring harness.
The HiddenPower by Torklift International is a convenient and completely concealed under vehicle battery mount for all types of Group 24, 27 and 31 twelve volt batteries, including lead acid, AGM, sealed and gel cell models. It is designed with the user in mind featuring no drill applications that make battery mount installation simple. If you ever run into a snag or have questions, Torklift's Tech Support is ready and willing to walk you through any installation.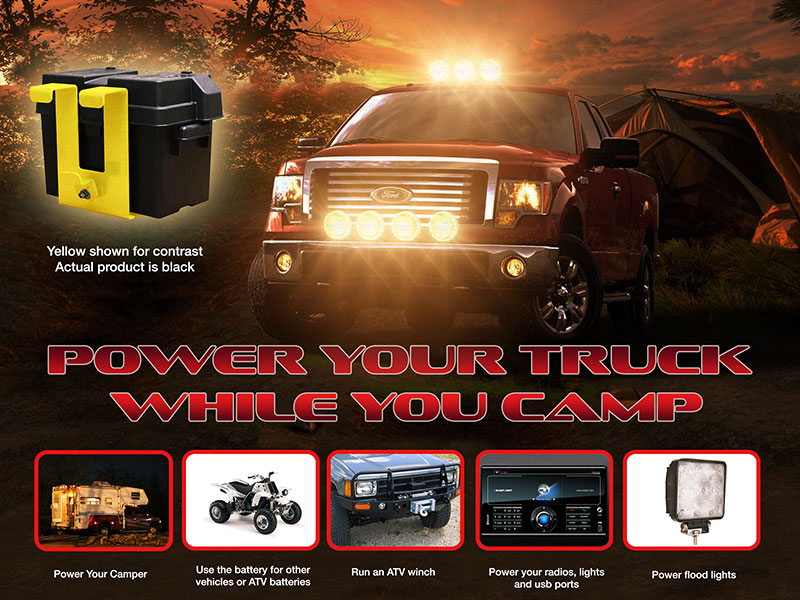 Whether you need an extra battery mount for a Chevy, Dodge RAM or Ford truck, HiddenPower provides you with the power you need for any task.
Other features of the HiddenPower system include:
• Hidden when in use with no loss of ground clearance
• Works with group 24 to 31 batteries
• Designed for all types of batteries: lead acid, AGM, sealed, gel cell, etc.
• Legendary Lifetime Warranty
• Proudly made in the USA
Harness your power
Don't forget about the battery isolating Hidden Power Wiring Harness, either. While sold separately, the battery wiring harness completes the HiddenPower installation for trucks that do not have a factory installed battery isolation system. With a universal design that works with any HiddenPower part number or fitment, this connection is necessary to make the extra battery act as an extension of your RV battery.
This special HiddenPower Wiring Harness prevents your vehicle's battery from being drained. The vehicle battery and extra battery feed off of each other. The battery within the HiddenPower battery box mount keeps constantly charged by your truck's charging system and vice versa. With the ability to detach quickly via a quick disconnect plug for servicing, the wiring harness works with all batteries and is even fused to protect your vehicles electrical system. In addition, the Wire Harness is sealed to prevent damage caused by dirt and moisture, ensuring longer lasting wiring for batteries.
Watch this video to see how the special battery isolating HiddenPower and HiddenPower Wiring Harness provides the extra power you need:
Harness up the HiddenPower and enjoy the convenience of staying charged at all times. To purchase the HiddenPower, locate a dealer near you.
---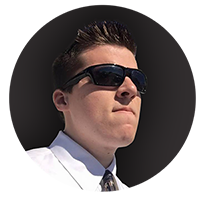 Written by Andrew Wales:
Andrew is a recent graduate from the University of Washington, where he earned his B.A. in Arts, Media and Culture. In his free time, he channels his passion for writing into numerous projects, including the development of a series of full-length science fiction thriller novels. He seeks to put his devotion to writing to good use in the professional field as a technical writer.