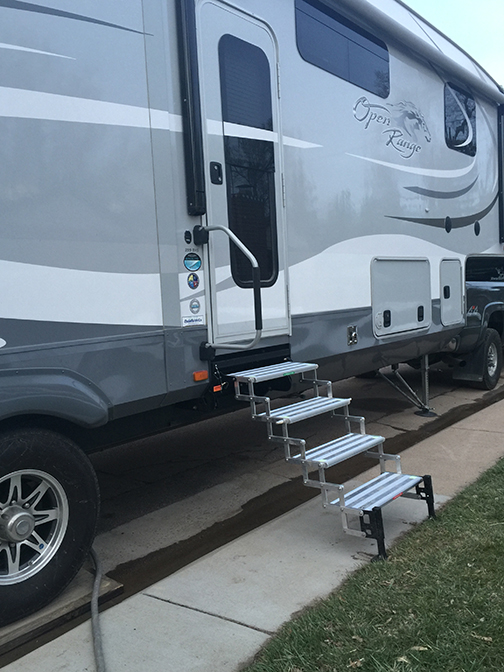 Continuing in our "rooftop celebrations" of fan mail similar to Gary McNally's letter to us, we wanted to share another wonderful letter that came to us from Colorado! Instead of going with ladder/drawbridge-style entryway stored-steps that allow mud, water, salt and other debris to get inside the RV and instead of staying with his factory RV steps, using a RV booster step or choosing another aftermarket RV step system, Brian chose to install the GlowStep Revolution:
"I just purchased and installed the revolution 4-step setup and took our first trip with them, for a week-long trip for spring break, down to Santa Fe, NM. After using them for a full week, which included two kids, two dogs and us two adults, there are some excellent attributes I wanted to send to you."
– Brian Bleile
Below is a broken down list of Brian's favorite features of these adjustable trailer steps along with more information about these unique RV steps.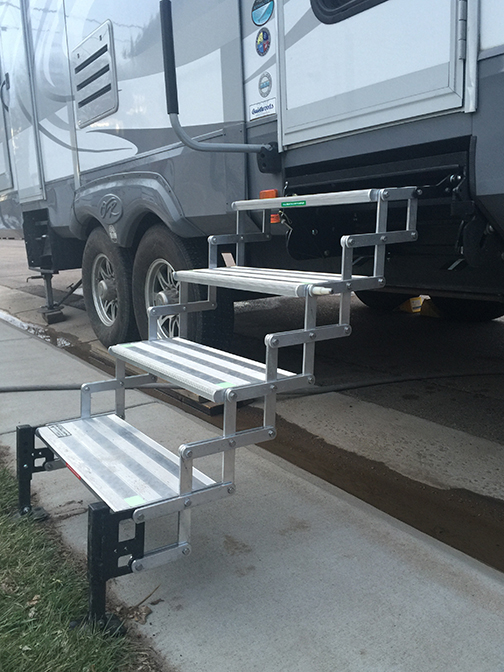 All Terrain Landing Gear
The GlowStep Revolution step system is the first RV step for towables that is versatile and flexible to adapt to any type of terrain. With the All Terrain Landing Gear adjustable feet, your RV scissor steps connect firmly to ground level and eliminate the unsafe diving board feeling associated with factory trailer steps.

"First off, the landing legs design is absolutely outstanding!! I'm not a disbeliever in the 3-step, steel steps normally found in new trailers today but the fact that there is a very solid "foot" on your steps REALLY keep the trailer from rocking and bouncing when the kids and dogs are running up and down the steps, in and out, 30 times a day. This is truly the best-attribute of these steps."
–Brian Bleile
The All Terrain Landing Gear leveling feet for RV steps aren't the only addition available for this step system. There are also accessories that make a complete cleaning and safety support system for your steps. There is the GlowGuide Handrail to make getting in and out of your RV easier and safer, the SafeStep barrier for pet friendly steps and DirtDestroyer which is a shoe cleaning attachment.
Made from Aluminum
The second aspect of the steps that Brian notes is the fact that the GlowStep Revolution steps are made of 100% lightweight aircraft grade aluminum and stainless steel.
"The second best design item is the aluminum construction. Again, very well designed, built and assembled. Also very solid, they don't flex or move under my weight (220 Lbs.) and definitely removed over 25 Lbs. of weight from my old steel steps. They're super easy to put-away and stow! Again, a testament to your design."
–Brian Bleile
We couldn't have said it any better ourselves Brian!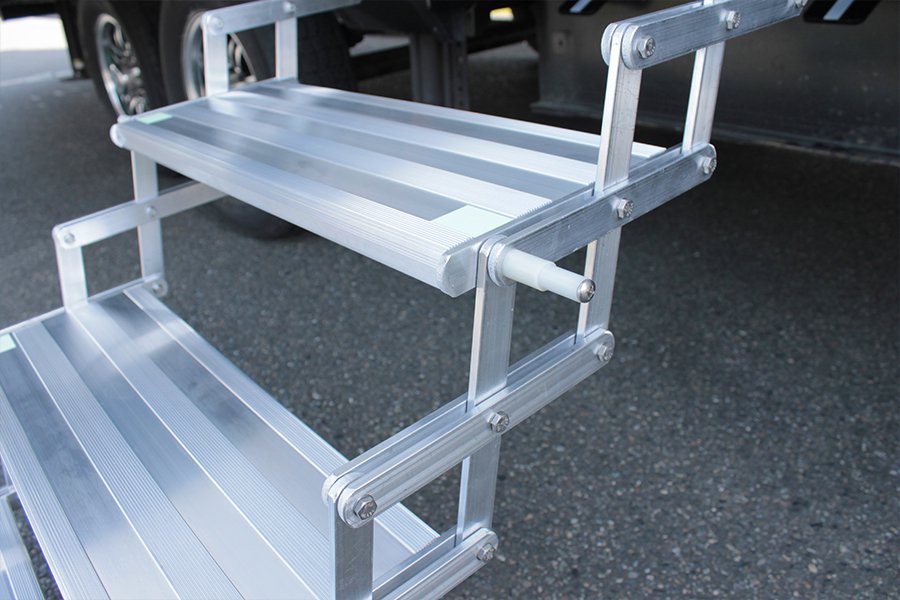 Tread Pattern
These trailer steps also use our SureGrip step tread to eliminate the jagged holes commonly found on factory steps. Brian said in his letter that, "the tread pattern on the step provides excellent traction and really helped remove those stubborn goat-heads from our shoes after walking the NM trails!" Great for pets and great for removing goat heads from shoes, the GlowStep Revolution is Brian Bleile approved!
Overall, Brian is incredibly happy with his GlowStep Revolution RV steps. Finishing his letter, he states:
"Again, an outstanding design and execution of a 4-step, aluminum, step! The grounded feet design is truly the best feature in a step that anyone could get today. I say congratulations to you!!"
– Brian Bleile
Thanks Brian! Congratulations to you on your new steps! We're happy that you're enjoying them so much. If you're interested in the GlowStep Revolution, here are more features for these leveling RV steps: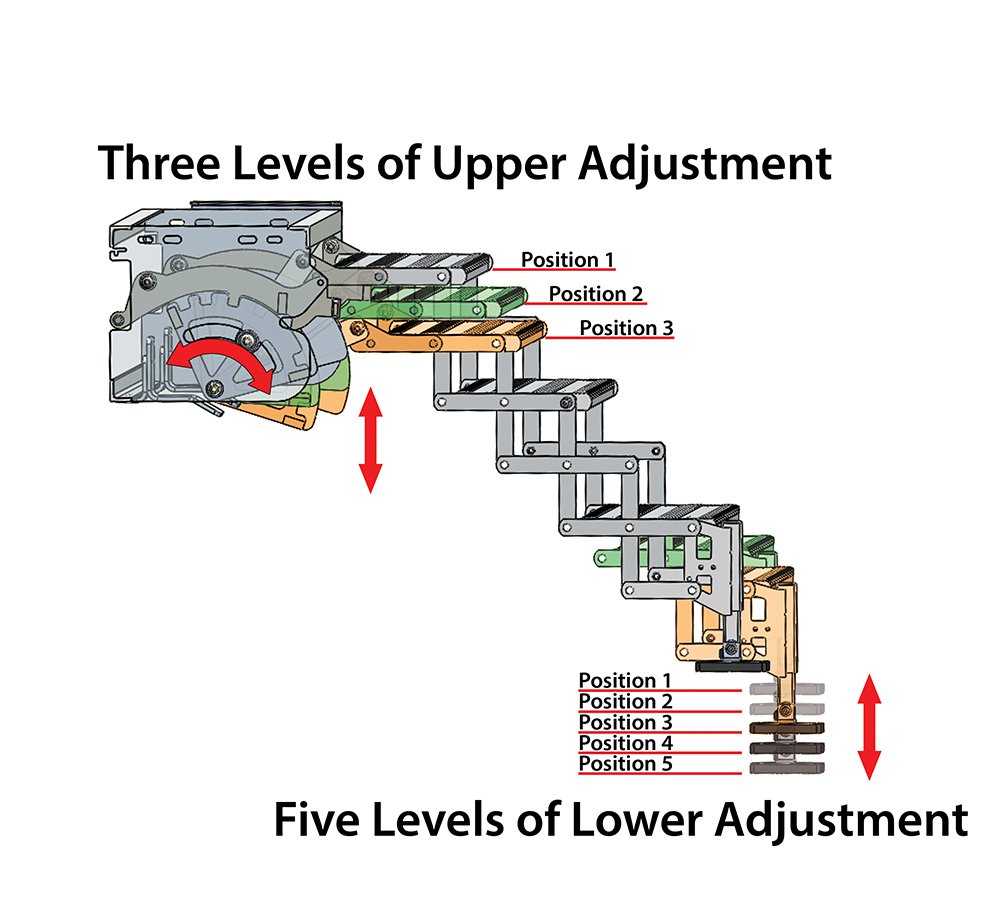 • Only RV step system with 7 inches of vertical step elevation adjustment
• Unparalleled stability eliminating the unsafe diving board effect
• Earth to RV: Brings step to ground level (No more unsafe booster step)
• Landing gear quickly levels on uneven terrain (included)
• Step system accessories: Handrail, pet safety barriers and shoe cleaning attachment
• Made from lightweight aircraft grade aluminum (rust free)
• Works on side entry truck campers and towables
• Bushing bearing bolted for maximum stability and longevity
• Glows in the dark for up to 10 hours with only five minutes of light exposure
• Secures into place via locking mechanism
• Legendary Lifetime Warranty
• Proudly made in the USA
If you're tired of living with a trailer booster step or constantly having to fix broken RV Steps, contact us for more information. You can reach us at support@torklift.com or call our Tech Support at 800-246-8132. We are more than happy to help you step up your RV lifestyle and upgrade to the GlowStep Revolution leveling RV steps.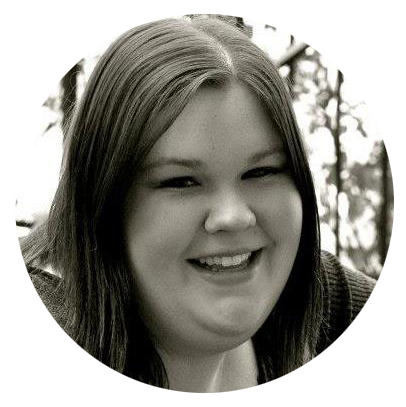 Written by Kerstin Stokes:
As a graduate from the College of Idaho with a B.A. in both History and Art, Kerstin has found her passion for writing and marketing. She enjoys looking up tasty recipes for baking and daydreaming about future travels.
'
'