Durango RV Resort in Red Bluff, CA is the place to be Sept. 15-17, 2017! Why do you ask? It's the Northern California Grand Design Rally! This rally is for anyone who owns a Grand Design RV. Expecting a large number of people to attend, we are looking forward to meeting new friends and seeing old friends in attendance!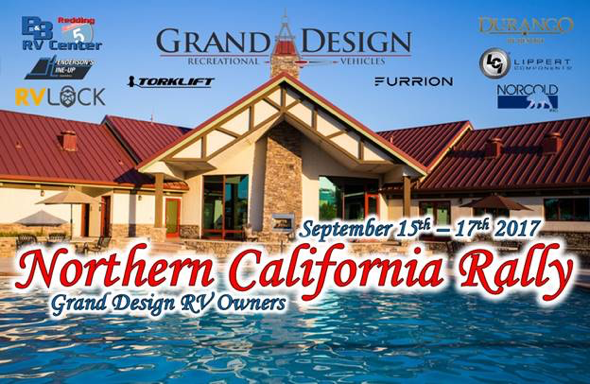 Will Torklift be there?

We wouldn't miss it! We are sending a team that is hosting a seminar of our GlowStep Revolution and other Torklift products on September 16th at 10:30 am in the clubhouse. We'll be comparing a factory step to the GlowStep Revolution and all the features it has to offer. The team is also hand-delivering a certificate for one lucky raffle winner at the rally who will win a free set of the GlowStep Revolution RV steps!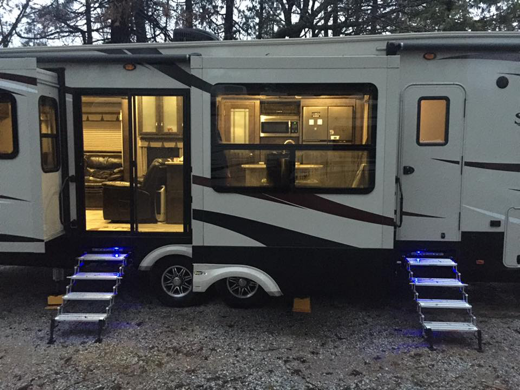 The Rally Director Jeret Burnett's GlowStep Revolution setup!
Gimme my GlowStep Revolution – Get one for free!

With a lot of excitement about our GlowStep Revolution, Torklift will also be running a an excusive promotion for the rally. Attendees can post a photo of their current steps on our Facebook page using the caption, "Gimme my GlowStep Revolution!" to be entered to win. The rally director, along with the Torklift team will choose and announce the winner of a free set of GlowStep Revolution steps. Let's see your steps! The funnier and more creative, the better!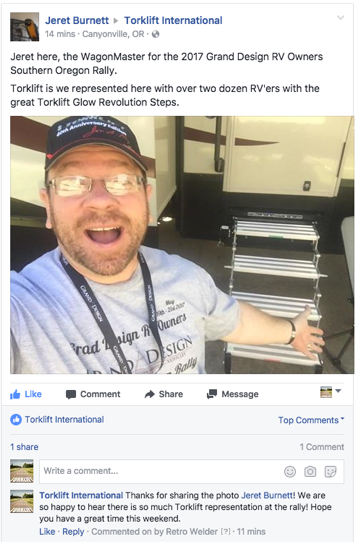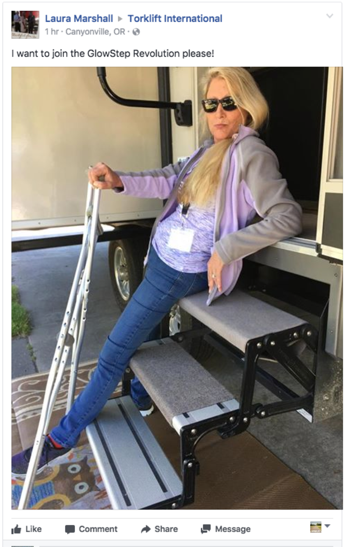 Above are some posts from Jeret's last rally in Oregon. He shared his support of the GlowStep Revolution and encouraged attendees to enter Gimme My GlowStep Revolution, and a funny entry that our team loved! Janet Morse (not pictured), the winner of Gimme My GlowStep Revolution from Jeret's Oregon rally, had unfortunately fell off her factory steps during the rally. We definitely felt that she deserved to win after having to make a trip to the ER!
We are not only very excited about seeing all the creative entries for your "Gimme My GlowStep Revolution," we are looking forward to seeing all the attendees as well. For more information of our GlowStep Revolution and any of its accessories contact us at 800.246.8132 or visit Torklift.com.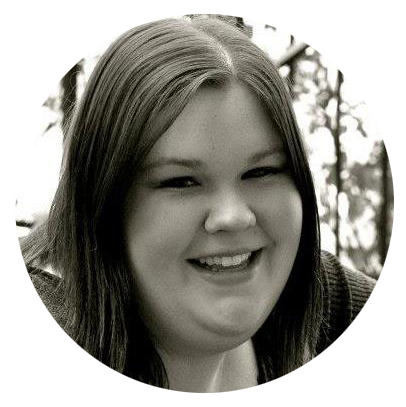 Written by Kerstin Stokes:
As a graduate from the College of Idaho with a B.A. in both History and Art, Kerstin has found her passion for writing and marketing, and has loved every minute of working for Torklift for over 2 years now. She enjoys looking up tasty recipes for baking and daydreaming about future travels.